EyeC launches new web print inspection system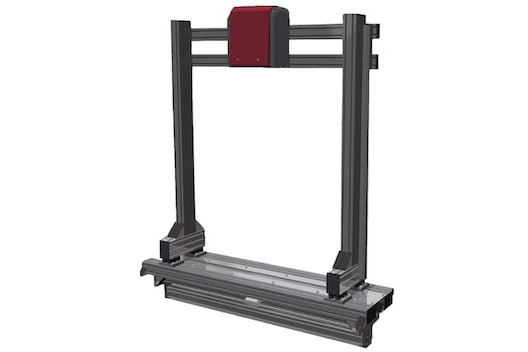 Hamburg-based quality control firm EyeC has introduced a new web print inspection system.
The EyeC ProofRunner Wide Web offers ultra-fast and precise 100% print inspection in wide web applications, consistently high inspection performance at any press speed, and documentation of quality and inspection results.
At the same time, real-time defect detection optimises efficiency and safety in the production process.
The EyeC ProofRunner Wide Web combines integrated intelligence and innovative technology to meet the ever-growing demands of manufacturers.
The new system enables inline inspection in the wide web range up to 1,700mm for any type of roll goods, such as flexible packaging or leaflets. It can be individually installed directly on a printing or cutting machine with little setup effort.
The intuitive and multilingual user interface allows set-up in seconds, even for complex jobs. An 8k colour line scan camera guarantees high-precision performance in print image control at full press speed.
In an innovative and fully automatic process, ProofRunner Wide Web initially compares the print image with the print-ready PDF file and automatically identifies the print image. An inspection mask generated in the pre-press stage defines the inspection areas.
Texts, graphics, colour deviations, variable data as well as 1D and 2D codes are reliably inspected. The special feature: the smart technology automatically detects defective areas and warns the operator in realtime in the event of significant deviations. Thanks to this live defect detection, errors can be identified immediately while saving expensive consumables and valuable machine time.
A fully comprehensive inspection report at the end of each job is used for follow-up, analysis, and further communication. At the same time, the automatically generated document is useful validation support, for example as reliable preparation for conducting audits and the associated strict requirements of the ISO standard.