Will Teledyne-Flir deal trigger more acquisitions?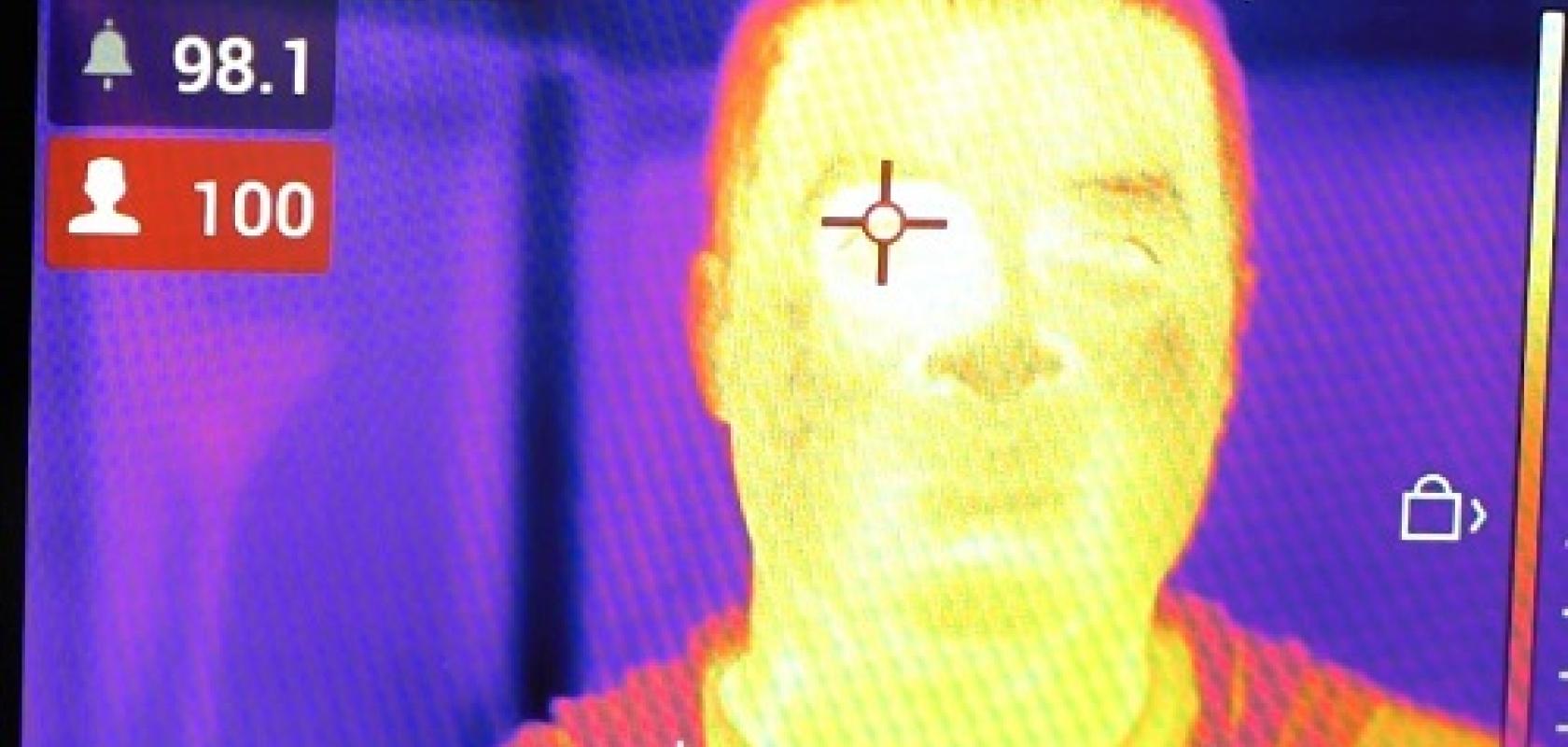 Dimitrios Damianos and Eric Mounier at Yole Développement examine the market landscape after the $8bn purchase
When Teledyne acquired Flir earlier this year, many industry players were surprised. Buying Flir – the market leader in thermal imaging cameras – plugs Teledyne's infrared thermal detector gap at a time when Yole Développement predicts this market to grow from $4.5bn in 2019 to $7.5bn in 2025 (Source: Thermal Imagers and Detectors report, Yole Développement 2020).
Flir also brings machine vision cameras to Teledyne's portfolio, making the US industrial conglomerate a massive player in the machine vision market. Now holding 16 per cent of the industrial camera segment, Teledyne becomes the joint second largest market player, alongside Cognex, leaving Keyence, Japan as number one with a 19 per cent share.
But what does the future hold for Teledyne with Flir? On thermal imaging cameras, Covid-19 gave Flir a boost in 2020, with the demand for devices to screen for elevated skin temperature increasing from $1.2bn to $3.16bn in the last year. Growth in this segment will slow as the world deals with coronavirus, but rising demand for applications such as driving monitoring and night vision systems, will ensure the thermal imaging market remains buoyant.
However, a key threat looms. Thanks to Covid-19 and a demand for cheap surveillance systems, Chinese thermal imaging manufacturers, including GuideIR and Hikvision, made huge progress in 2020, chipping away at Flir's market share. The jury is out on whether this is the start of a growing trend or a one-time success story – US trade restrictions may thwart progress – but Teledyne will have to keep a close eye on competition from China.
Meanwhile, strong growth is also anticipated in the industrial camera market, including machine vision. Yole forecasts the market to grow from $3.6bn in 2020 to $5.5bn in 2026, fuelled by factory automation, factory-automated data collection, medical applications, robotic mobility and more (see Machine Vision for Industry and Automation 2021 report). And although the market is characterised by multiple players, with its stronger presence, Teledyne is primed to capture market share.
Still, the question hanging over everyone's head for both the thermal imaging and machine vision camera markets is: how will the remaining industry players react? In each case, rapid technology development may ensue as businesses rush to gain competitive advantage.
At the same time, more acquisitions could follow. Thermal imaging companies may wish to reposition themselves across their market, while machine vision players such as Keyence and Cognex could act to consolidate power. And given Teledyne's record of aggressive growth by acquisition, perhaps we will see more buyouts from the US industrial giant, making it even more of a formidable force than it is today.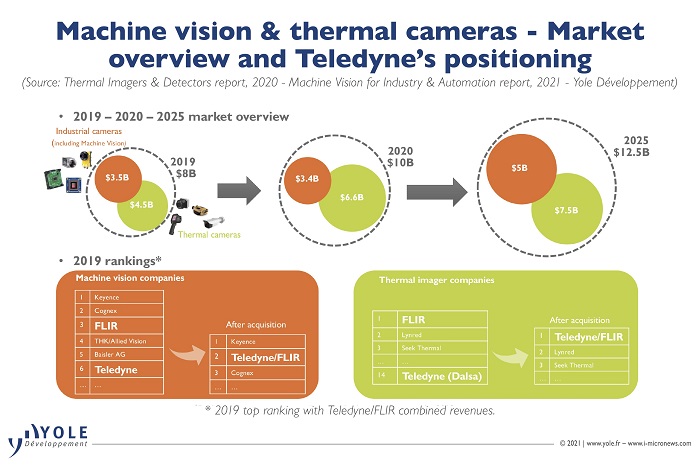 Dr Dimitrios Damianos is a custom project business developer and technology and market analyst at Yole Développement, while Dr Eric Mounier is director of market research at the firm.