Vision Stuttgart cancelled - what now for MV firms?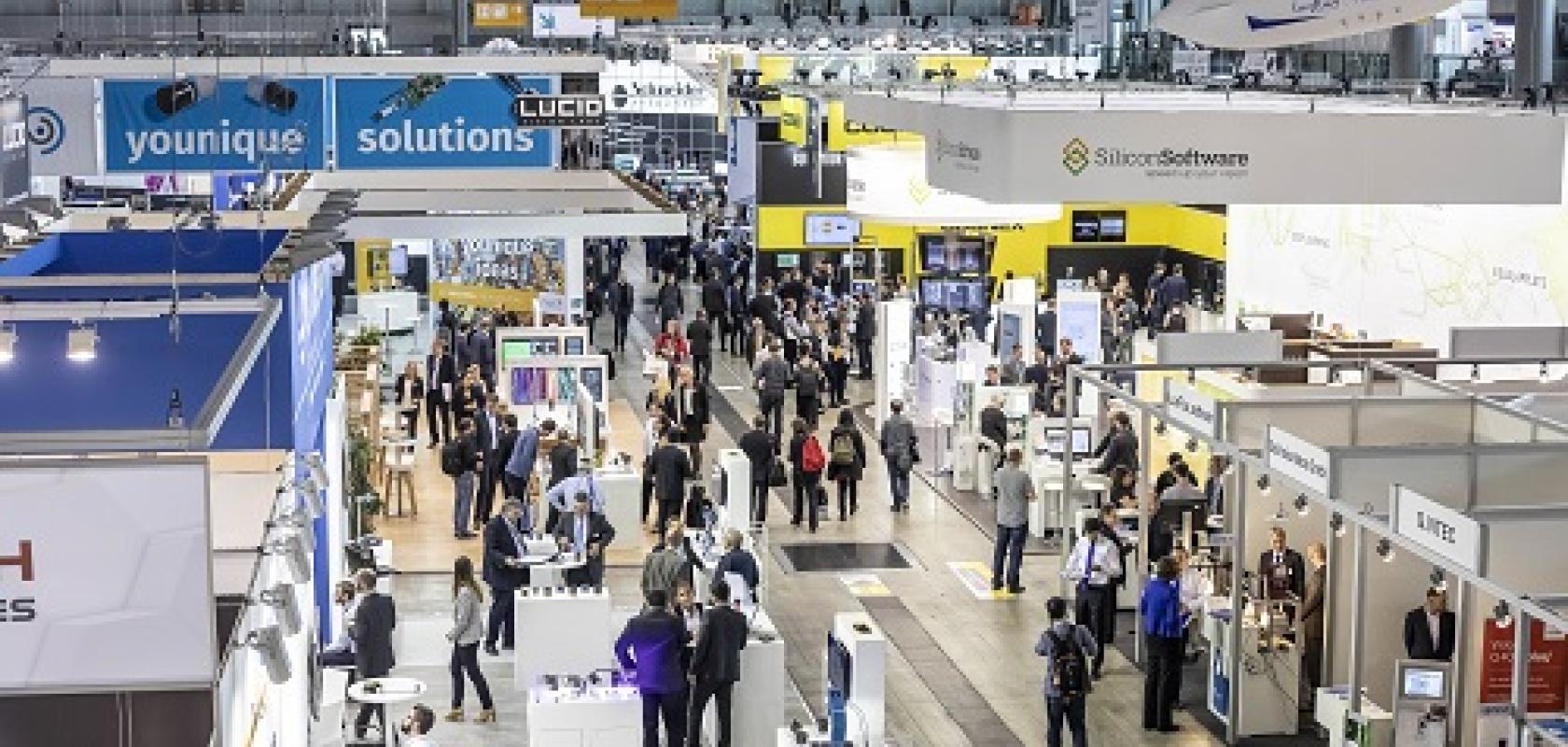 Greg Blackman gathers opinion from the vision community on the impact the cancellation of Vision Stuttgart has on product releases and connecting with customers
Vision Stuttgart joins the list of trade fairs cancelled this year because of the coronavirus pandemic. The biennial show is one of the few events that hosts the entire machine vision industry, with exhibitors coming from 32 countries in 2018.
Messe Stuttgart expected around 500 exhibitors to be at this year's trade fair, which was set to take place in November. The 2018 show had 472 exhibitors, 60 per cent of which were from outside Germany.
The international nature of Vision was a big reason why Messe Stuttgart took the decision to cancel this year's event. At the same time, it is the show's reputation as an international meeting place that is one of its draws, and what will be missed the most.
Donal Waide, director of sales at BitFlow, makes the trip every two years from Boston, USA along with colleagues. He told Imaging and Machine Vision Europe: 'I have used this platform [Vision] in the past to meet with my distributors, mainly the European ones, but now we see a lot of the Asian partners in attendance there. We also have meetings or dinners with some strategic partners, [which are], again, not happening. And sometimes we have used Stuttgart [to] visit some of our Bavarian customers or [those] in other European areas.'
For others the show is closer to home, but this doesn't detract from its importance as an international meeting point. Miriam Schreiber, responsible for marketing and PR at German firm Vision Components, said that many of the company's long-term customers and partners use Vision Stuttgart to meet its staff. Eva Tischendorf, group leader for communications at Basler, added that the firm will miss the valuable feedback staff receive from direct contact with customers and business partners. 'Digital alternatives cannot fully compensate for this,' she said.
Launch point for new products
Many firms gear key product releases for launch at the trade fair. One of the reasons the organisers took the decision to move the show to a biennial format in 2013, rather than annually, is because of product development cycles – the organisers felt there wasn't enough new technology made over the course of a year to justify an annual trade fair.
Now, however, in the current climate, the concept of timing a major product release to coincide with a trade fair seems outdated, although whether there are better alternatives remains to be seen.
Sam Lopez, senior vice president of sales and marketing at Matrox Imaging, said that the firm makes a lot of effort to ensure it has exciting new products and technologies to show at each Vision Stuttgart. Matrox Imaging continued development during 2020 with the hope that the trade fair would happen. However, Lopez added that the company planned to offer new technological innovations to its customers whether or not the event occurred.
One of the new products Matrox Imaging was planning on displaying was the Altiz 3D profile sensor, which is an entirely new product category for Matrox Imaging. Key to this were plans for a live product demonstration to showcase the 3D camera's reproduction fidelity and highlight the benefits of the dual-camera 3D sensors.
'As was done in 2018, we were planning to host product demonstrations from some of our vision representatives, who are experts in developing vision systems that expose some of the best features of Matrox Imaging's products,' Lopez said. 'The reception to these demos at the last event was very positive, so we were again excited to put the focus on our representatives and the solutions we offer at Vision 2020.'
Being able to pick up a camera or have a hands-on demonstration is something that can't be replicated digitally. In addition, areas of the trade fair, like the integration zone, where customers could bring samples and get recommendations for ways of inspecting a part, is again difficult to do digitally, although CAD models and the ability to capture a part geometry in 3D make this at least possible.
Making digital waves
'The lock-down has brought a major shift towards a digital mindset,' commented Claudia Michalke, head of marketing and PR at Laser Components. 'This is a great opportunity to break new ground and to focus on digital channels.'
Vision is an important event for Laser Components, Michalke said, as the company presents new products, but also its entire product portfolio for the vision market.
Laser Components started implementing a digital workplace in November 2018, and is now using it to a much greater extent. 'Video conferencing has become very important, and our sales team has quickly taken advantage of these possibilities,' Michalke added. 'In the past, these instruments were mainly used for international communication; face-to-face meetings were preferred locally.
'In the future, we expect a healthy mix of proven and newly added methods to connect with customers,' she continued. 'On the other hand, our sales teams are happy being on the road again visiting customers, even if this is under strict health measures.'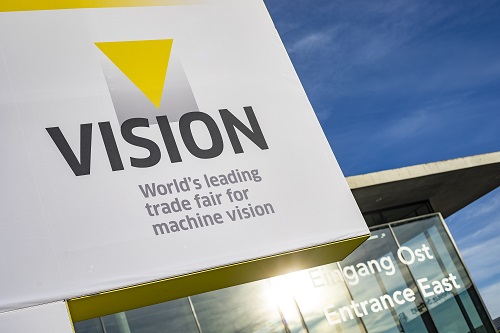 MVTec Software is working with its sales network – it has expanded its partner network with a distributor in Russia, and also opened a branch office in Kunshan, China. 'Thanks to our well-developed sales and support network, customers can still contact us personally – in their own time zone and in their own language,' commented Dr Maximilian Lückenhaus, director of marketing and business development at MVTec. 'Personal contact is always important, and we are pleased to be able to provide our customers with a continuous and high level of services.'
Lückenhaus added that the company's methods for connecting with customers hasn't changed fundamentally, it's just that new ones have been added, such as a seminar series MVTec produced on deep learning, and virtual training courses.
He added that MVTec 'still believes in face-to-face exchange and in the importance of shows', and that 'once shows take place again and such a show is within MVTec's business scope, we will exhibit.'
MVTec exhibited at Vision China Shanghai at the beginning of July, which was 'a great success for us', Lückenhaus said. The firm also plans to attend Automatica 2020 from 8 to 11 December 2020, and hold its fourth Innovation Day for partners and customers on 3 February 2021.
Edmund Optics is also working on digital projects in light of the lack of trade fairs; it has organised its virtual Imaging Innovation Summit, to be held on 10 September. Agnes Huebscher, the firm's marketing director, said: 'Online channels have been and will be increasing in importance; Covid just accelerated this.'
She added that Edmund Optics is taking the approach that product launch timelines can be handled a bit softer and meetings pushed over to a digital format, now that Vision Stuttgart is no longer happening this year.
Mark Williamson, director of corporate marketing at Stemmer Imaging, commented that this year the company has been able to focus on a number of digital marketing projects without the distraction of exhibitions. 'For a short period, this has allowed us to redirect our expenditure,' he said. 'However, no shows for a long period would have a negative impact on our industry. We look forward to them returning once it's sensible to do so.'
On the road again
Waide at BitFlow doesn't expect to make any international trips before 2021. He said: 'Sales and marketing don't need to make trips as much right now. The travellers should be the engineers who are installing and repairing [equipment] – people who are bringing a knowledge base with them that the customer may simply need to get to the next step.'
Waide explained that several of BitFlow's customers were shut down as they were producing non-essential items, or simply didn't have the work that they normally did. 'Purchasers were working from home for the most part, so their productivity comprehension wasn't always the same as the company's heartbeat,' he said. On the positive side, BitFlow did have success contacting engineers who were either furloughed or working from home, and therefore had some more time on their hands.
Roll on 2021
All of the companies interviewed here are established firms and have exhibited many times at Vision Stuttgart, but the trade fair also champions startups and young companies with new technology to show, which will be missed. It might well be, however, that these firms are more adept at making use of digital platforms than the older companies.
One thing is for sure, everyone is eager for the return of Vision Stuttgart and trade fairs in general. Arnaud Destruels, product marketing and communication manager at Sony Europe Image Sensing Solutions, said the cancellation of Vision Stuttgart has 'totally changed our approach to promotion and new leads', shifting to digital methods, but that the company still 'needs to "touch" the machine vision market' through physical shows.
Schreiber at Vision Components hopes that trade fairs will resume next year, as 'we see trade shows as necessary [for] communication and marketing', while Huebscher at Edmund Optics said that 'trade shows remain an essential platform for new technology releases', and that Edmund Optics doesn't expect to reduce its efforts there.
Williamson at Stemmer Imaging said: 'I believe Vision will evolve and come back stronger with concepts to better align new markets and customers which, if it happens, will make the show a valuable event again in the future.'
Michalke at Laser Components added: 'There is also a positive side: we are all in the same situation worldwide. I would not say it is a new beginning, but it is going to be a great opportunity to explore modern ways of communicating.'
--
What would have been on display
Of those companies interviewed, here's what they would have shown at Vision Stuttgart, and therefore things to look out for later in the year:
MVTec was planning to introduce Halcon 20.11, which will be released on 20 November. The new version has optimised technologies for code reading, OCR, 3D, deep learning, as well as an update of the integrated development environment Hdevelop for better usability. The firm was also going to show the possibilities of machine vision on edge computing platforms and in the cloud. Halcon supports all popular embedded platforms, and is now also used by pilot customers to implement a cloud computing setup.
Vision Components planned to display a new quad-core-based VC Dragoncam embedded vision system; new Mipi camera modules based on Sony's sensors IMX335, IMX392 and IMX273; and a time-of-flight Mipi module. The firm also was going to present a new smart camera series with dimensions the same as a MIPI module.
Matrox Imaging would have given the Altiz 3D profile sensor its debut at the trade fair. The dual-camera single-laser design reduces optical occlusions.
Sony Europe Image Sensing Solutions would have shown its polarised camera for Windows or Linux.
BitFlow would have had on display additional items in its CXP12 frame grabber family, a single- and dual-link version to go along with the quad-link version. The company also would have been showing its Jetson AGX Xavier solution for vision in Nvidia embedded products. It would also have had its next-generation Axion family available as a prototype.
One of the new products Basler was going to display was its expanded Coaxpress portfolio, its Boost camera series.
The highlight on Edmund Optics' booth would have been its LT series, a set of fixed focal length lenses with integrated liquid lenses for 1.1-inch sensors. The company will launch this product line around November.
Write for us
How are you connecting with customers without trade fairs? Let us know your experience: greg.blackman@europascience.com