Turning imaging tech into an investment magnet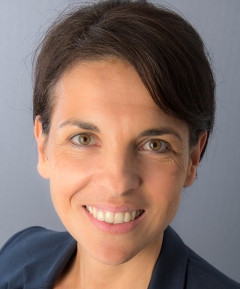 Ahead of the Inpho Venture Summit in Bordeaux in October, Géraldine Andrieux, CEO of Blumorpho, gives her four tips to attract investment
After developing new technology and founding a very promising company, the next step is to look for private investment to support the operation. However, sometimes the journey to attract private investors can be longer, more challenging, and more difficult than expected. Here are four important tips to make private investors fall in love with your company, build long-term relationships to support growth, and generate value.
Tip one: Put yourself in the shoes of a private investor
To attract investment, firstly it's important to understand an investor's strategy and its own challenges – there has to be a good match. Like a product has to find its market, a company has to find its investor. The match is key to avoid losing time in the fundraising process and more importantly to build a long-term relationship and make a success of the company.
First of all, contact private investors active in the fields your company operates in to ease the process. Private investors do understand technology, from fundamentals to exploitation; do not underestimate an investor's ability to assess a solution, whether that's early stage development or its market potential. If you feel an investor doesn't understand what you do, then ask yourself the right questions. Private investors do understand your technology, but they may not be convinced either by your differentiation or by your business model to exploit the solution. They do understand what you do, but they may not perceive the value of your solution. So change the focus. Do not concentrate on what you do and how you do it; focus on what your solution will bring to companies to make them pay for it.
Putting yourself in the shoes of a private investor also means considering that private investors belong to investment teams. The job of a private investor can be summarised as generating return on investment – in a limited period of time. Private investors report to their lead partners investing in the funds and looking for profitability. Their results are assessed at the fund level.
The decision to invest in a company does not only rely on the investor you meet with, but on the fund investment team. The investor has to persuade its team of the value potential of the company and on the investment attractiveness. Your investor contact will be your champion, the one promoting your company among other potential investments under discussion at the private investment fund level. So to increase your chance of success, put yourself in the shoes of a private investor and provide them with all the relevant information they need.
Also, the investment decision will not be limited to the technology's potential; the technology could be great, but it won't be enough. Investors invest in a company that demonstrates its ability to become the leader in its market.
Tip two: Understand what 'market attractiveness' means
Private investors asses the size of a market to define if it's sufficiently large enough for a group of leading companies – and if you could be part of it. Smaller markets support fewer companies and therefore risk for investors is higher in these markets.
The market attractiveness is also assessed according to the most attractive business model. If the business is challenging – if the access to market is already dominated or under the control of specific players – then you will face a real challenge to persuade investors to join you.
Think outside the box and assess how your technology could disrupt the existing market. How could it impact the current organisation of the market and offer new business value to customers? If in doing so, the company generates recurrent revenues, then you will have a win!
However, developing a disruptive technology – while disrupting the market with a new business model – can be really challenging and considered difficult to achieve, especially for a new player. So be realistic on your plan and demonstrate your ability to deliver. At the end of the day, the investors will invest in the team and your ability to drive the company to success; your ability to overcome challenges with a high level of agility and determination.
Tip three: Build a private investment network not only when looking for funds
A network is important in business, which also applies to private investors. If private investors hear about you from their network then you will catch their interest. It will definitely help the investment process.
Building a network can take time and you have to consider it when your fundraising strategy is ready. Be aware that networking is a part of the fundraising process; develop your investor network while working on demonstrating the feasibility and attractiveness of your growth strategy. We at Blumorpho highly recommend driving the two actions in parallel. Start building a network even when still consolidating the technical and commercial strategy, but do not introduce a plan to investors before you are fully ready. This will come later. Keep part of your business a mystery and work on teasing.
So, on the one side, focus on your operations: demonstrate the technology works and reaches the expected performance; engage the customer pipeline to showcase that the solution is addressing the market needs; build an attractive business model to ease market access and sales revenue; collaborate with the right partners to support entry into production and market access with a relevant roadmap; and attract the right team, one that will have the ability to execute.
On the other side, develop an investors' network. Join high level events with participation of top private investors so you can showcase your expertise. Wait for the company development plans to be clearly defined before introducing the investment opportunity. Meanwhile build a relationship with private investors where your expertise and leadership is recognised.
Don't spend your time at too many events, but select the ones where you can reach the right targets for your network. Inpho Venture Summit – from 11 to 12 October 2018 in Bordeaux, France – is a good example of an event dedicated to building a relevant network with high-level executives and private investors active in deep tech. Private investors from Silicon Valley, Europe and Asia meet every two years to challenge bankable technologies and promising companies with hard talks and in an open-minded way. Such an event will give an understanding of what private investors are looking for and how to reach their investment criteria.
In addition, develop a relationship with recognised successful entrepreneurs who have themselves good private investor networks. It is always good to learn from them and to build an advisory board in the early stages of company development. An advisory board will be a valuable label demonstrating that key people have been persuaded by the attractiveness of the company, and that the company benefits from strong advice.
Tip four: Do not make fundraising the ultimate goal
Keep in mind that not all companies are attractive to private investors, but that doesn't mean the company is bad. Private investors have specific metrics to align with their fund targeted performance. Do not adapt your plan or vision to address such metrics. The ultimate goal is not to attract private investment; the ultimate goal is to build a profitable and long-term business. Keep focusing on generating sales and business relationships; it is the best way to demonstrate an ability to execute and finally engage investment in your company.
Géraldine Andrieux is the founder and CEO of Blumorpho (www.blumorpho.com), which helps accelerate technology innovation in the field of digital, deep tech and smart systems. It partners with research organisations, start-ups, SMEs, large corporations and private investors. The firm is providing content for Inpho Venture Summit (www.inpho-ventures.com), an event for executives active in smart technologies and deep tech taking place from 11 to 12 October 2018 in Bordeaux, France. The event will be chaired by George Ugras, general manager at AV8 Ventures, and will combine hard talks and start-up pitching sessions. In its five previous editions, more than 60 start-ups have been selected to pitch, raising over €150 million.