The latest GigE Vision products for 2023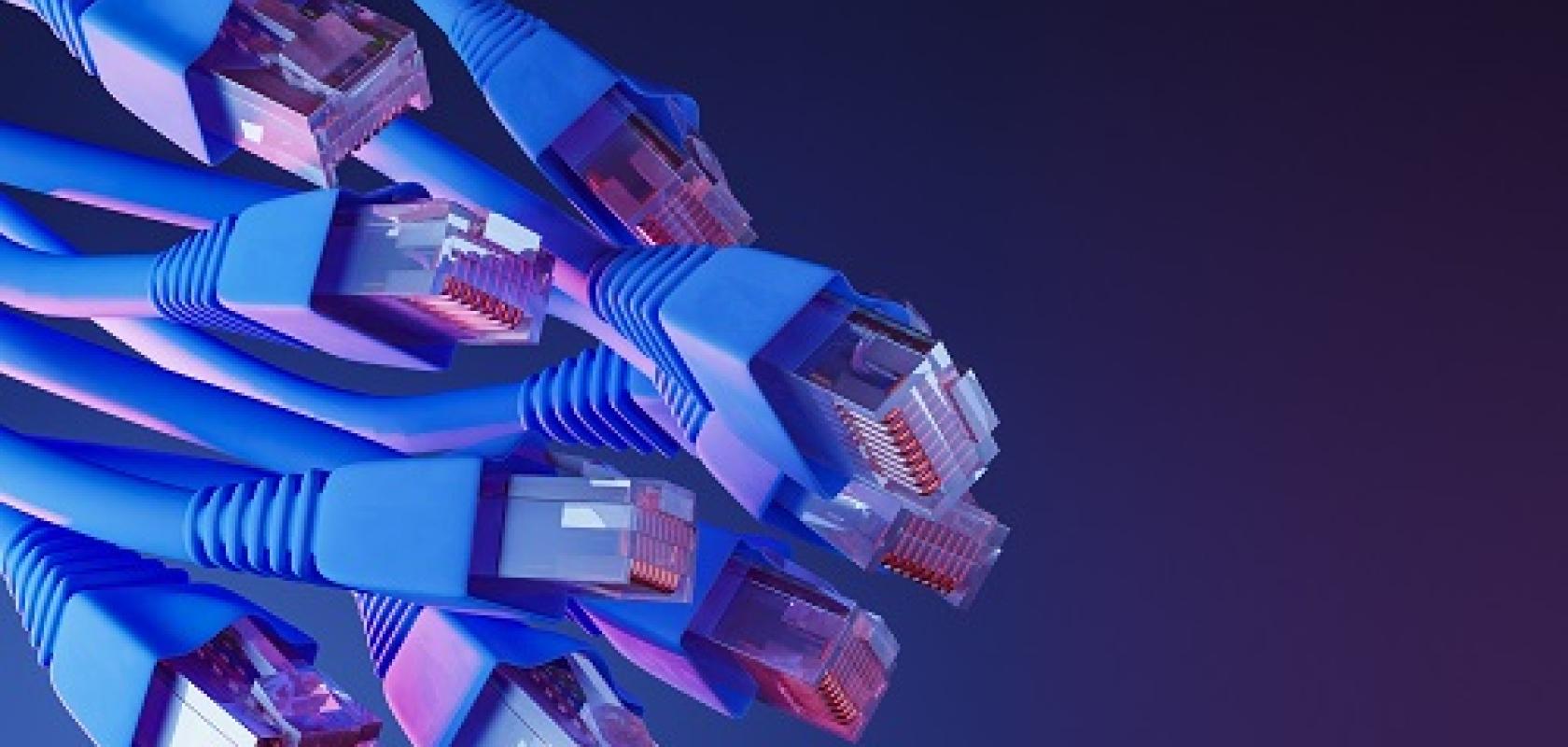 GigE Vision is a global camera interface standard that was first developed in 2006, by a group of 12 companies, for high-performance industrial cameras. It was designed to provide a framework for the fast transmission of images using low-cost standard cables.
One of the key benefits of GigE Vision is that it allows multiple cameras to be controlled and synchronised on a 24-hour basis from a remote location. Since its introduction, the committee has grown to more than 50 members, and the standard's administration and ongoing development is now overseen by A3 the Association for Advancing Automation. 
There have been a number of updates since the standard's inception, the most recent of which was last year, when it was updated from version 2.1 to 2.2. Primary enhancements include GenDC streaming and multi-event data.
GigE Vision products on the market now
There are many new GigE products on the market – not all will necessarily be GigE Vision compliant – including those from Basler, JAI, Teledyne Flir, and Lucid Vision Labs. All of these firms now offer a 5GigE portfolio using Sony Pregius global shutter CMOS sensors. Basler's Ace 2 Basic cameras, Teledyne Flir's Forge area scan camera family, and cameras in JAI's Go-X series now include models with resolutions ranging from 5 to 24MP.
Teledyne Flir's Forge supports link speeds of 1, 2.5, and 5GigE, and offers burst mode to capture images at speeds up to 10Gb/s into memory. This, combined with a 500MB image buffer, allows engineers to capture information in bursts for high-speed applications. The camera's reliability framework gives engineers tools to develop reliable systems faster.
Lucid Vision Labs recently expanded its Triton2 camera series with a 2.5GigE interface. The Triton2 camera family uses Sony's Pregius S global shutter CMOS image sensors, offering a range of resolutions from 1.6 MP to 24.5 MP. Four new models are now in series production. The image sensors in these models include the 1.6 MP Sony IMX273 running at 166 fps, the 2.3 MP IMX392 at 116 fps, the 5.0 MP IMX264 at 35 fps, and the 12.3 MP IMX304 at 22 fps. Additional models are planned for release later this year.
GigE cameras from IDS can be integrated into an existing network infrastructure, whether a housing or board level version is selected, the wide range of CMOS sensors means that the GigE cameras are ideal for all kinds of applications. They are also available as PoE cameras (Power over Ethernet). IDS also offers 10GigE uEye Warp10 cameras, also based on Sony Pregius sensors (5, 8.9, and 12MP)
E-con Systems offers the RouteCam_CU20, an HDR GigE ultra-low light camera with network synchronisation capability. It is an OEM HDR camera based on the Sony Starvis IMX462 sensor that comes with low light and NIR performance. The camera can be easily integrated with all image processing platforms including X86 processors and Arm processors.
The S2I GigE Vision field programmable gate array (FPGA) solution from Euresys  is delivered as a working reference design along with FPGA IP cores. This can help to minimise development time and allow for high performance at a small footprint. It is designed to allow for flexibility in order to customise the design. 
Available from Matrox Imaging (now part of Zebra) is the Matrox GevIQ, a smart network interface card (NIC) offering generic GigE Vision acquisition offload at speeds up to 25Gb/s per port, without any packet loss. It is designed to provide a more versatile and widely compatible alternative to proprietary 10+ GigE acquisition solutions. The boards pair readily with currently available GigE Vision cameras, delivering transmission rates up to dual 25GbE with very little host CPU usage. The NIC boards pair with Matrox Imaging Library X software and include both Matrox Gecho – a logging utility that records events generated by the Matrox GevIQ device driver and saves these to a JSON or CSV file for viewing in Google Perfetto – and Matrox Capture Works, a utility that allows users to rapidly evaluate the performance and functionality of virtually any GigE Vision-compliant camera or 3D sensor.
The most recent launch from Opto Engineering is the Itala G.EL series of GigE Vision industrial cameras. The cameras have integrated liquid lens control, and integrate Sony Pregius and Pregius S CMOS sensors. The can be used in combination with many optics that integrate liquid lens technology, such as the EL5MP series lenses, the PCHI023-AF optics, or the TCEL series lenses.
Optomotive's latest release in this area is the Smilodon, a customisable and user-programmable FPGA-based high-speed smart camera featuring a Xilinx Zynq FPGA. It includes Arm system-on-chip technology, combined with Gpixel sensors available from 5 to 25MP, and a 1 or 10 Gigabit Ethernet interface. Targeted for applications in laser triangulation, motion capture, process automation and quality control, Smilodon 10G Evo has a user-programmable open-reference design.
Pleora Technologies offers a software solution, eBus Edge, that converts embedded platforms, sensors, and cameras into GigE Vision devices. For 3D inspection, designing eBus Edge into imaging devices can help manufacturers overcome multi-part data support and interoperability challenges that traditionally add cost and complexity. It converts 3D images and data into GigE Vision- and GenICam-compliant time-stamped data that is transmitted with associated metadata over low-latency Ethernet cabling. Data from multiple sensors, including 1D and 2D images, can be synchronised and transported in parallel using multiple streams.
This is not an exhaustive list. If you provide GigE Vision-compliant products and technology, and you'd like your company to be included, please email: editor.imaging@europascience.com.
Triton HDR with AltaView on-camera tone mapping: LUCID's new Triton HDR camera utilises the Sony IMX490 (BSI) back-illuminated stacked CMOS sensor, allowing for simultaneous 120dB HDR imaging and LED flicker mitigation thanks to its sub-pixel technology.
Featuring LUCID's AltaView adaptive tone mapping engine, the camera delivers real-time tone-mapped image output directly from the camera, producing data-rich 8-bit images with enhanced details in the shadows and highlights. The optimised AltaView output offers perceptually equivalent lower bit depth HDR images, reducing CPU/GPU resources required for efficient AI processing and mobile sensing applications, eliminating the need to create a custom tone mapping algorithm on a host PC and accelerating development time.
With a large 5.4 MP, 2880 x 1860-pixel resolution, the Triton HDR camera enables a wide-angle field of view and high precision recognition in both day and nighttime for advanced driver assistance systems (ADAS) and autonomous driving. The camera is also well suited for other applications that demand HDR imaging such as electrical fuse inspection, high-contrast medical imaging, live visible welding analysis, and ITS applications. Find out more about LUCID's new Triton HDR camera at the company's website.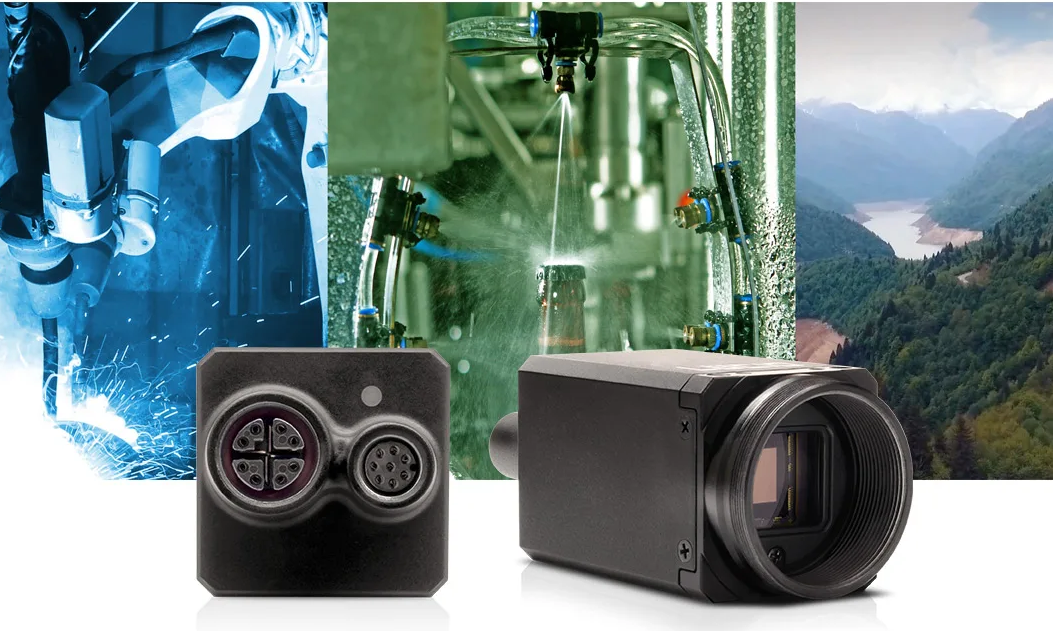 ITALA® is the name of the GigE Vision Power Over Ethernet area scan camera series, designed and manufactured entirely in Italy by Opto Engineering.
The Itala G series integrates high-quality Sony Pregius and Pregius S sensors with resolutions from 0.4 to 31.5MP and features a robust design with stainless steel lens mount and milled aluminium body. They provide maximum connectivity, with a standard 12-pin Hirose connector, and integrate a high-performance FPGA and a large on-board image bu er for high processing capacity.
The ITALA® G.EL series is derived directly from the Itala G series, with the particular advantage of having an integrated liquid lens control, which greatly simplifies the vision system by avoiding a dedicated external driver. All Itala cameras have a five-year warranty and can benefit from dedicated integration support directly from the manufacturer. Find out more about the ITALAGigE Vision Power Over Ethernet area scan camera series at Opto Engineering's website.
GigE Vision IP Core for FPGA: Sensor to Image (S2i) offers a set of IP cores and a development framework to build FPGA-based products using the GigE Vision interface. GigE Vision cores are compatible with AMD and Intel devices as well as preliminary compatibility with Microchip Polarfire.
S2i offers a complete working reference design to ease the implementation of the protocol for a shorter time to market.
Top Level Design
Video Acquisition/Testpattern Generator Module source code
Framebuffer for image buffering
GigE Packet Composer
MAC IP up to 25G link speed
Software and Hardware Toolkits, including application samples
Remote DMA support for high-speed applications (25G and more)
Find out more about the GigE Vision IP Core for FPGA solution at the Euresys website.
IDS Imaging Development Systems recently introduced new camera models to its uEye Warp10 camera line. Designed for users who experience high demands on resolution, image quality and transmission speed, the industrial cameras are equipped with a 10GigE high-speed interface.
With a wide range of CMOS sensors with resolutions of up to 45MP, the latest 10 GigE models use global shutter sensors from onsemi. These include the XGS20000 (20MPl, 1.3in), XGS30000 (30 MP, 1.5in) and XGS45000 (45MP, 2in) sensors.
uEye Warp10 models are designed to achieve up to 10 times the transmission bandwidth in comparison with 1GigE cameras. Not only can this provide one of the fastest standard interfaces, but it can also transmit even large amounts of data to the image processing unit at high frame rates and with low latencies. Find out more about the uEye Warp10 camera line at the company's website.