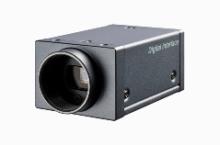 Sony Europe's Image Sensing Solutions division has extended its XCG range of GigE machine vision cameras with the launch of the XCG-H280E.
The camera module implements the ICX-674 full HD resolution CCD sensor, capable of running at up to 50fps. It is the first sensor to benefit from Sony's next generation EXview HAD CCD II technology.
Its resolution, high frame rate and ability to work in low light conditions make the camera module ideally suited to ITS applications, where image quality, sensitivity and speed are paramount.
The 50 x 50 x 57.5mm monochrome C-mount camera unit delivers a standard output of 1,920 x 1,080 at 32fps and is fully compatible with Windows 7, Vista and XP. The device is GigE v1.2 compliant and upgradable to GigE v2.0.
The device can also connect to external devices, such as a strobe or detector and trigger, to optimise image exposure.
Sony will follow the launch with two additional colour modules. The XCG-U100CR will use the Sony ICX-274E snsor to deliver a 2 Megapixel resolution (1,600 x 1,200) at 27fps and the XCG-5005CR will use the Sony ICX-625 sensor to deliver a 5 Megapixel resolution (2,448 x 2,048) at 15fps.
All three camera modules will be on display at the IFSEC security show, in Birmingham (16-19 May) and Intertraffic Instanbul ITS show (25-27 May) and will be available for mass production during July 2011.