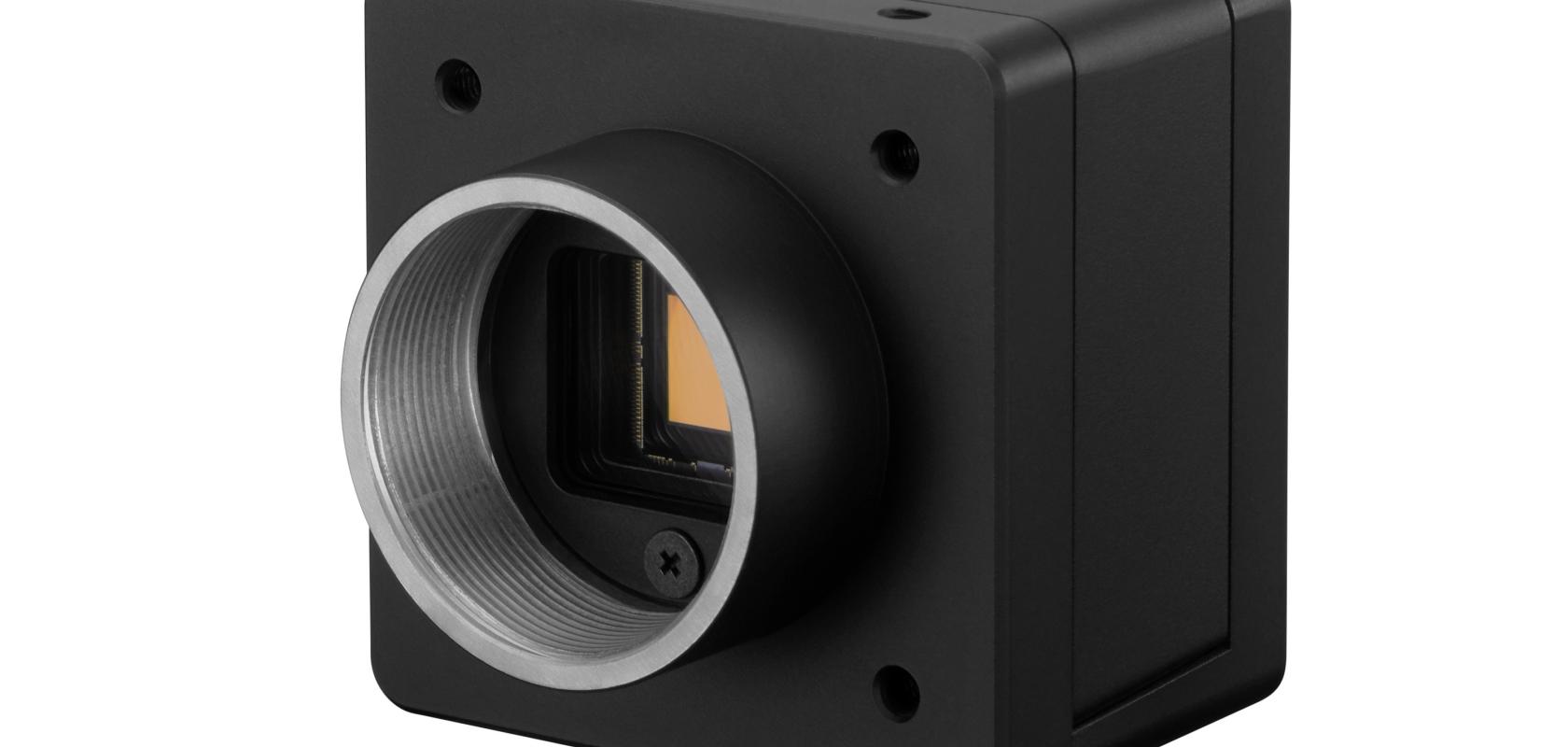 At Vision 2016, Sony Europe's Image Sensing Solutions unveiled its latest series of GS CMOS cameras offering clear benefits to designers and end users in factory automation and non-manufacturing markets.
The XCL-SG510 is a high-frame-rate Camera Link V2.0 module with global shutter that allows high-speed moving objects to be captured accurately, giving images of 5.1 megapixels at 154 frames per second.
Designed around the Sony 2/3-type ExmorⓇ CMOS sensor with Pregius technology, the module has been created by the Sony engineering team to extract the best-possible image from the market leading sensor - even in low light conditions.
The XCL-SG510 series follows Sony's recent preview of the 5.1 MP GigE range of CMOS industrial cameras. The XCL-CG510 will also be on the Sony Vision stand and is now available for shipping. 
"The fast-growing range of GS CMOS cameras is the culmination of Sony's 30 years of R&D in the machine vision market. As you'd expect from Sony ISS, the module's design extracts the full capabilities of the Sony Exmor sensor to deliver an unrivalled image quality from the chip", said Arnaud Destruels, European Marketing Manager, Sony Image Sensing Solutions. 
Image processing capabilities
The module offers an impressive array of image processing features: from shading / error correction, wide dynamic range and frame accumulation to area exposure, area gain and multi ROI (region of interest) imaging. They can be hardware and software triggered, incorporating edge detection, pulse width detection, bulk trigger and sequential trigger modes. 
Technical specifications
The series' b/w module has a minimum illumination of just 0.5 lx, the col-our module requires just 12 lx and comes with a one-push white balance. Both have a sensitivity of F5.6, a gain of 0 to +18 dB, a shutter speed of 60 s to 1/100,000 s.
The C-mount modules measure 44 x 44 x 30 mm , weight 96g, have an operating temperature and humidity range of -5oC to +45oC and 20% to 80%, and have high shock / vibration resistance - to 70G.
Meeting UL60950-1, FCC Class A, CSA C22.2-No.60950-1, IC Class A Digital Device, CE : EN61326 (Class A), AS EMC: EN61326-1, VCCI Class A, KCC, the modules are ideally suited to a wide range of sectors, includ-ing ITS, factory automation, food / beverage inspection and pharmaceuti-cal applications.