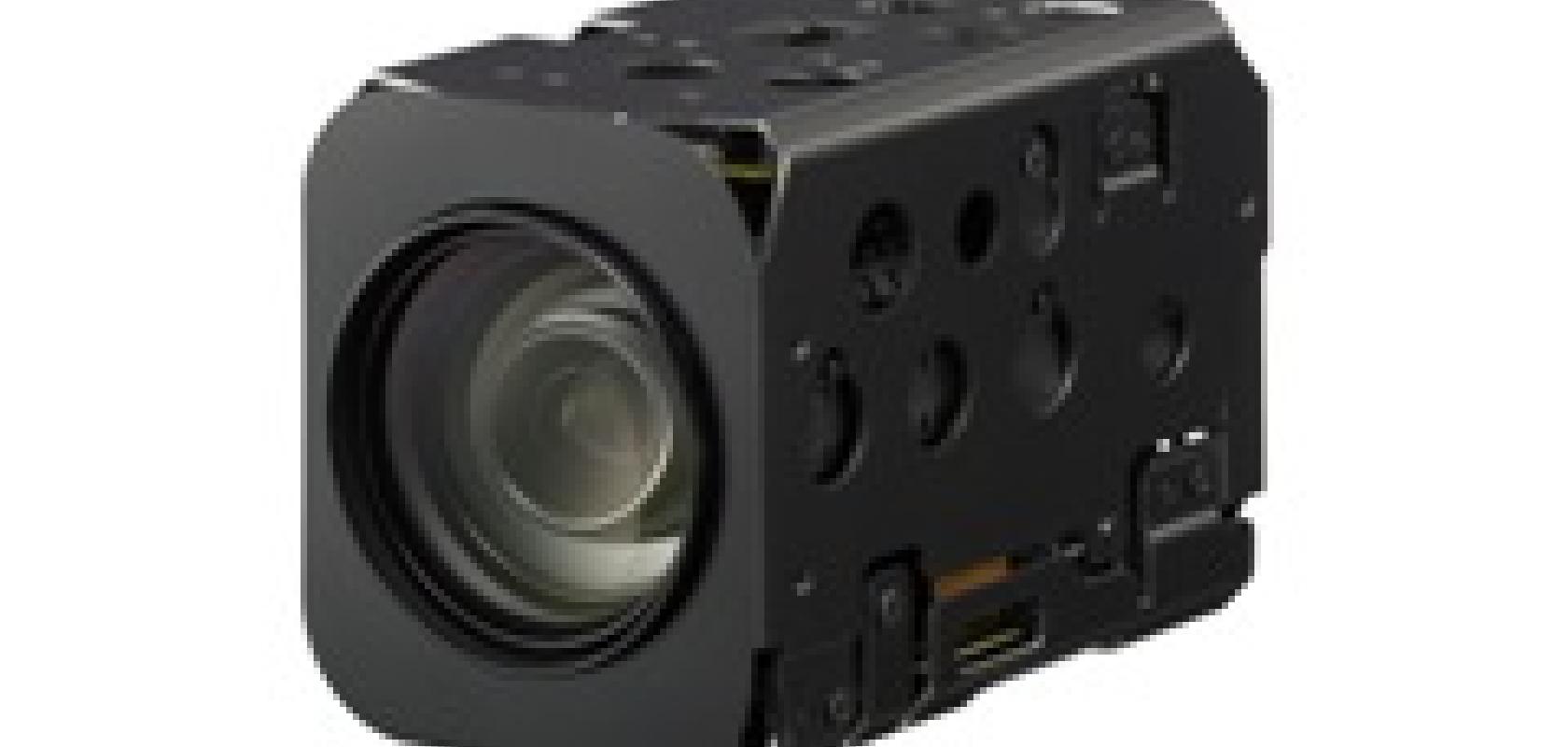 Sony Europe's Image Sensing Solutions division has launched a flagship camera module to further advance its range of digital OEM video cameras. The new module combines Sony's ultra-sensitive Exmor CMOS sensor with a 30x optical zoom to deliver exceptional picture clarity for transport, security and low vision applications.
The FCB-EH6500's 1/2.8-type colour sensor delivers true HD (1080p) video at 30fps. Compared to the older FCB-EH6300, the camera also extends the viewing angle by over 7 per cent (59.5o at 1080p, 40.6o at 720p), increases the focal range by 50 per cent (f=4.3 to 129mm) yet maintains a minimum required illumination of just 0.5lx.
The camera module requires just 3.4W (4.7W when the motors are active) and is operational from -5°C to 60°C. It comes with a range of features and picture effects that include a 12x digital zoom (360x total), privacy zone masking, motion detection, colour enhancement, e-flip, mirror image and nega-art, and a diverse array of white balance models.
Like all FCB-E and FCB-EH range cameras, the module outputs HD images in either digital (Y/Cb/Cr 4:2:2 via LVDS) or analogue (Y/Pb/Pr). Users can change the video resolution and speed on-the-fly, shifting from 1080p at 30fps to 720p at 60fps without restarting the device.
The camera, which measures 50 x 60 x 89.7mm and weighs 240g, will be available from H2 2012.