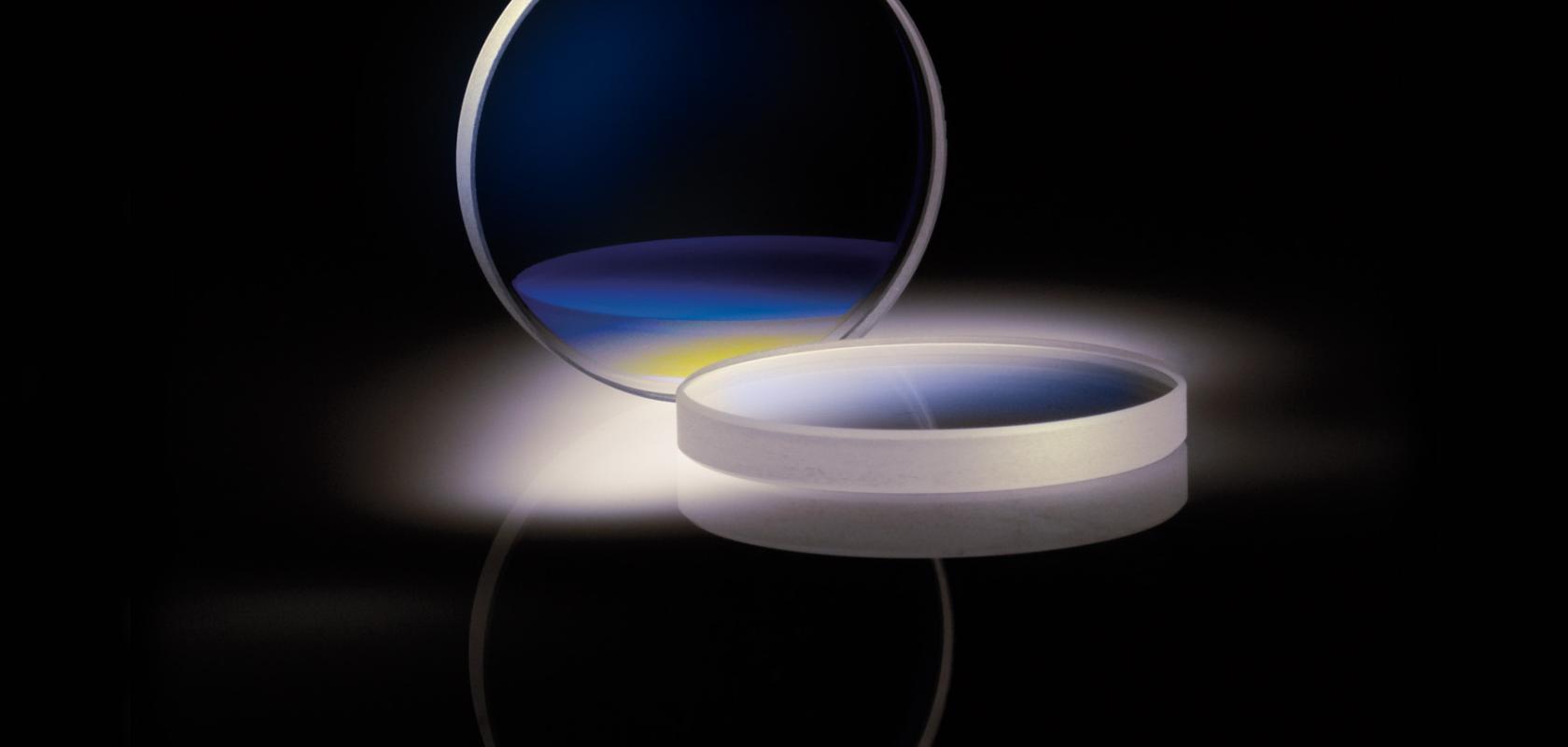 Edmund Optics (EO), the world's premier provider of optical components, introduces UV Longpass Filters to its ever-expanding line of off-the-shelf filters. Optical grade UV Longpass Filters are available in three standard sizes with diameters of 12,5 mm, 25 mm, and 50 mm. These filters feature a UV Fused Silica substrate, transmitted wavefront of λ/4 and a surface quality of 40-20. They may be used in combination with other longpass and bandpass filters for easy system compatibility.
UV longpass filters transmit in a wavelength range from 200 - 1650 nm to accommodate a wide variety of applications, including biomedical applications, imaging applications, and inspection applications. These filters block UV light from damaging sensitive materials, or allow the transmittance of fluorescence light, while blocking a probe beam. The filters have an anti-reflective (AR) coating designed into the filter, ensuring superior transmission (> 91%) and reduced reflection in the VIS and NIR spectra. They provide high transmission of desired wavelengths and deep blocking of unwanted wavelengths within a few nanometers of the laser wavelength, to isolate narrow spectral regions.
UV Longpass Filters are in-stock and available for immediate delivery for fast turnaround and excellent value.