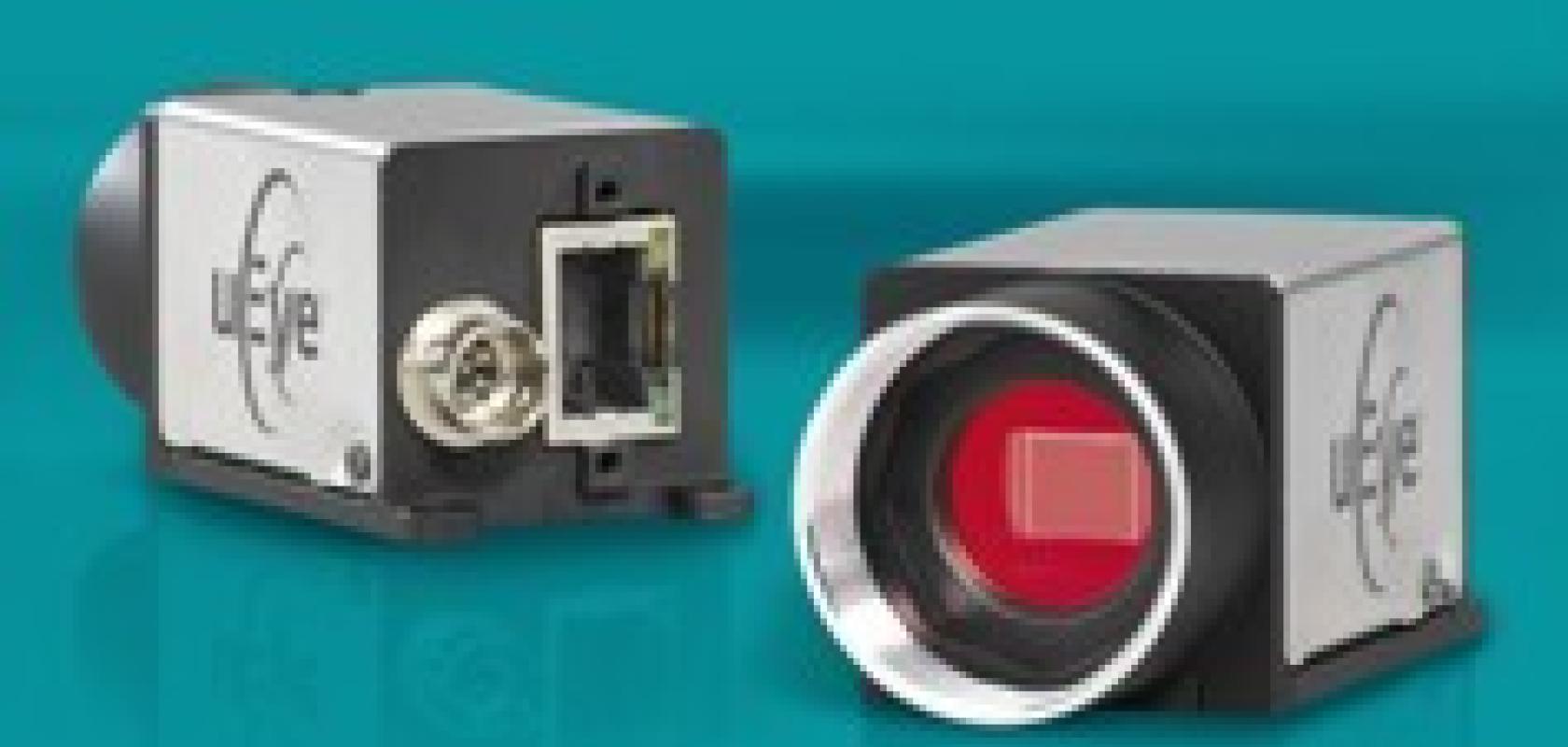 IDS has introduced the UI-5480CP industrial camera, offering a 5 Megapixel 1/2-inch CMOS sensor, Power Over Gigabit Ethernet (PoE), and 14fps image capture at its highest resolution of 2,560 x 1,920.
At just 29 x 29 x 41mm, this camera is one of the smallest models to feature PoE technology, which can supply the camera's power via the data cable.
For users of analogue cameras, the UI-5480CP is an optimal alternative - it combines all of the advantages of digital technology in the popular housing size of analogue models. It also makes the most of its advantages in the industrial environment: the robust magnesium housing and screw-on connectors, as well as optically decoupled inputs and outputs, make this the perfect camera for any machine vision tasks. Other features include rolling and global start shutter and an external 12-24V power supply for those applications not requiring PoE. The camera has a C-mount for lenses plus offers a host of different filter types (IR, daylight-cut filter or glass).
The UI-5480CP, like all other uEye camera models from IDS, comes complete with the powerful uEye software package. Thanks to its automatic configuration capability, it can also be used with the GigE interface immediately, while software tools like Camera Manager and  uEye Demo facilitate quick camera integration.