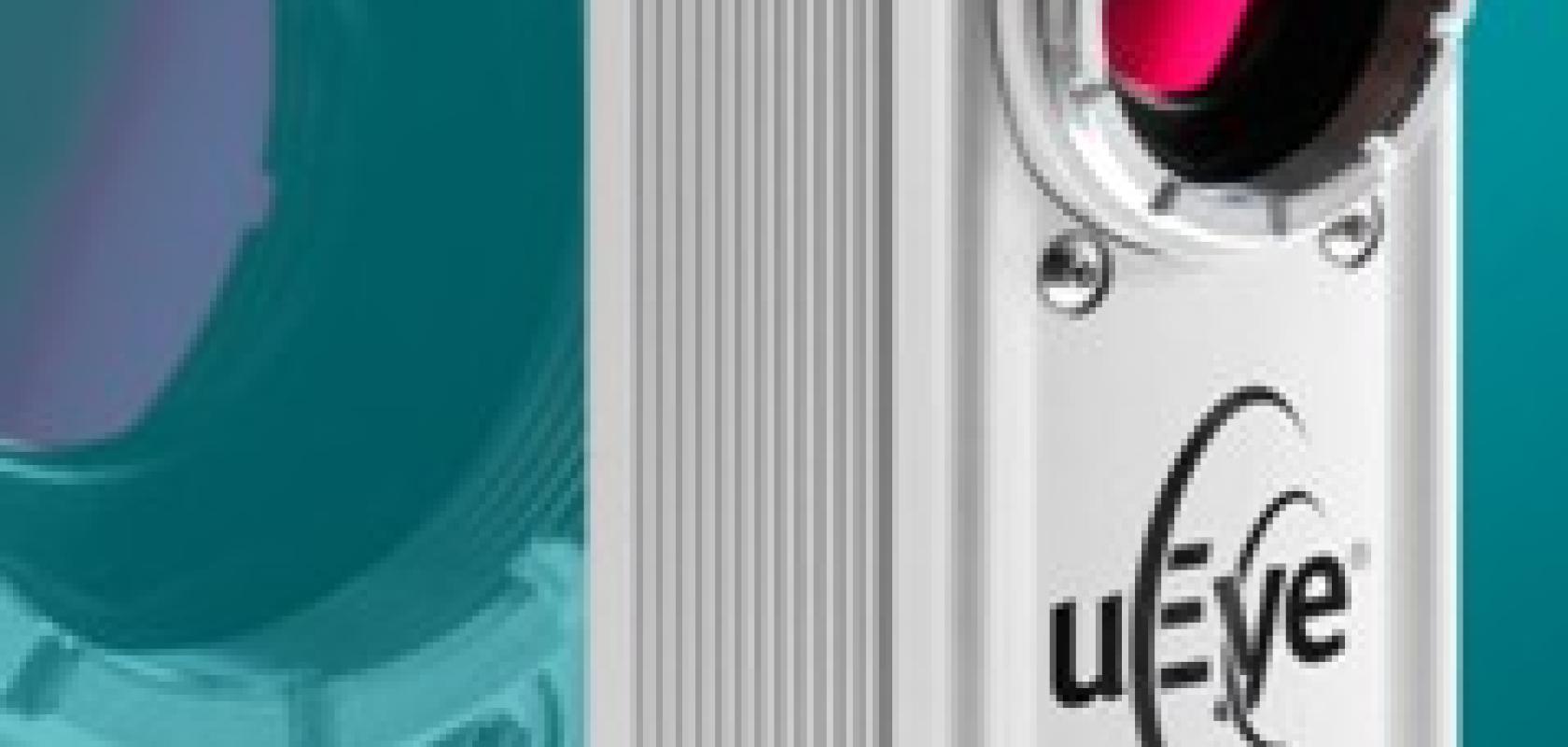 IDS has introduced the uEye UI-5490HE, the company's first GigE camera with an optional 90° angled housing for maximum flexibility in tight spaces.
Capable of acquiring 10 Megapixel images of 3,840 x 2,784 pixels with 1.67µm, square pixels at 8fps, the model can be integrated into systems for semiconductor inspection, manufacturing quality control, food and beverage inspection, microscopy and medical imaging. Image data from its Aptina 1/2-inch CMOS sensor is output with up to 12-bit depth per channel, while an internal field-programmable gate array (FPGA) with 64MB image memory ensures fast and reliable data transfer. Other features include binning and area of interest which allow 37fps at 1,920 x 1,080 resolution.
With GigE technology, higher bandwidth and cable lengths up to 100m can be achieved with the GigE uEye HE family.
Besides the lockable GigE port, the UI-5490HE features four digital I/Os and an RS232 interface that can be used to control external devices. A comprehensive software package consisting of SDKs, interfaces and tools and drivers is available for download. IDS supports the following programming languages: C, C++, C#, Microsoft .NET and Visual Basic. IDS also provides 3rd party software interfaces for Cognex Vision Pro, Common Vision Blox, Halcon, LabView, and NeuroCheck.