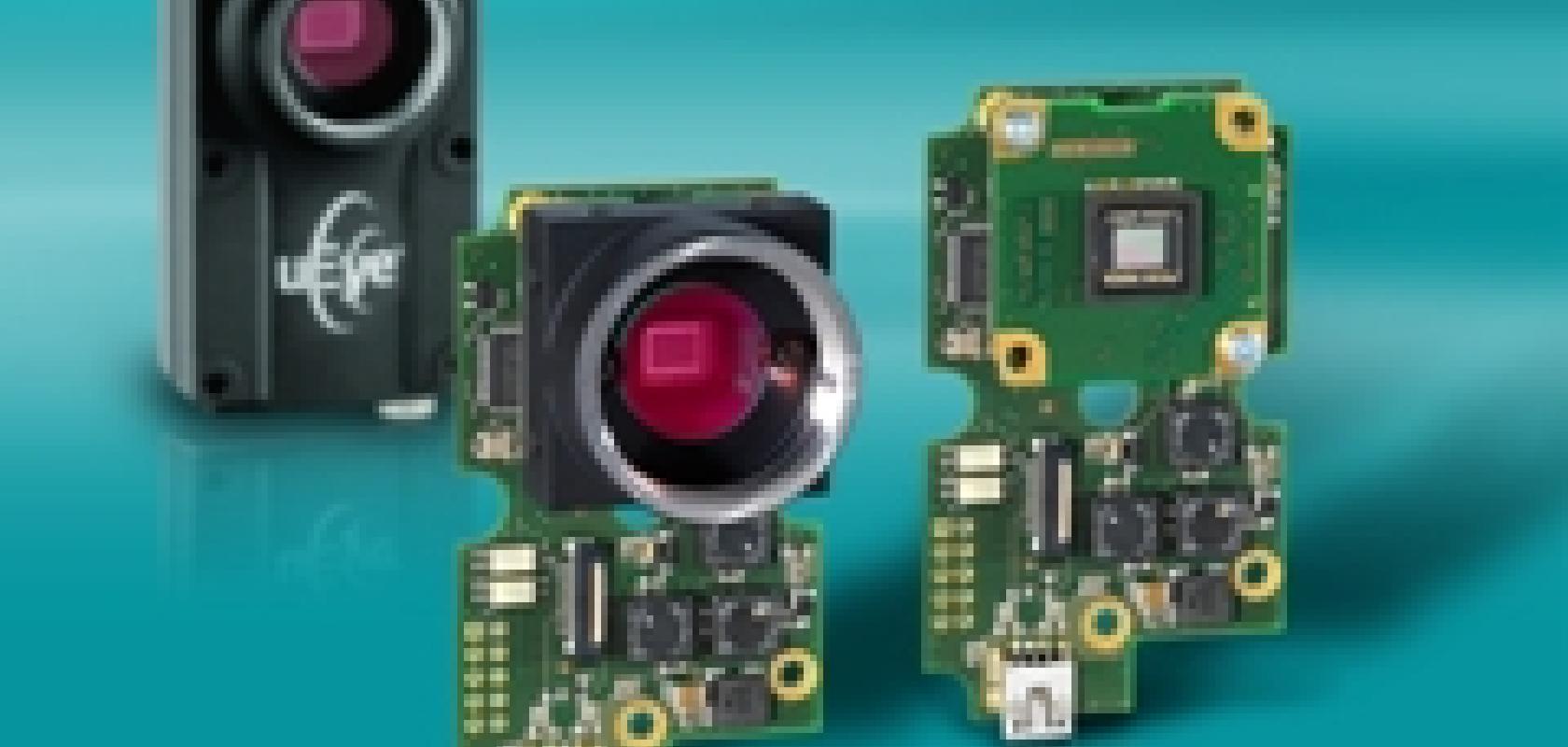 IDS Imaging Development Systems now offers its uEye ME series as a board-level solution for OEMs with optional lens mount. The ME features a 90° angled lens flange and is perfect for use within robotics and a great variety of machine applications. Available with CCD and CMOS sensors, the ME series offers a range of resolutions from VGA to 5 Megapixel as well as an HDR sensor.
The HDR sensor allows higher contrasts and a greater dynamic range (up to 120dB). Hence, the camera is particularly suited for a wide range of applications with large differences is brightness, such as robot-assisted welding.
All uEye ME models support binning/subsampling and AOI processes. Frame rates of up to 100fps with a resolution of 640 x 480 are achievable, depending on models. The USB port and digital inputs/outputs are designed for industrial environments, such as standard USB, but also lockable Mini-B-connectors are available to offer secure and firm connectivity.
Apart from the board-level variants the camera is also available with a robust metal housing. Additional benefits include a comprehensive software package for Windows and Linux (32- and 64-bit versions), which also includes a software development kit, demo programs and source codes in C++, C# and VB. A variety of interfaces are also available, including ActiveX, DirectShow/WDM as well as various machine vision programs. The SDK is identical for all uEye camera series, so reprogramming is not required when changing camera models.