UI-1480-C and the uEye LE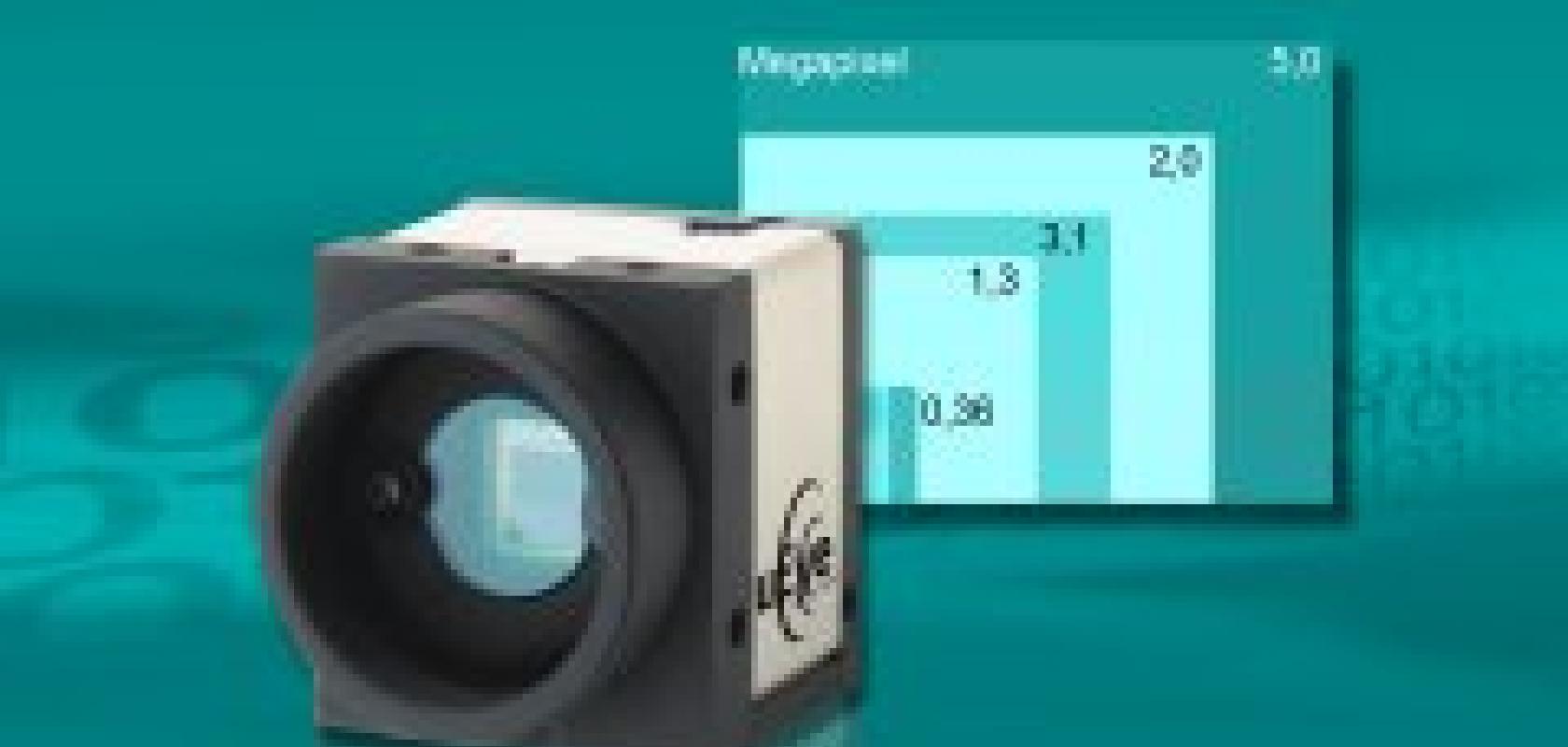 IDS has made two new additions to its uEye camera family: the 5-Megapixel UI-1480-C, and the cost-effective uEye LE. The series offers various monochrome and colour models with CMOS sensors in a compact design. A powerful software package, complete with software development kit and drivers for Windows and Linux, is included with all uEye models.
The UI-1480-C has a very high level of accuracy. The camera's flash support and global start shutter mode allow capture of even moving objects without any time delay. A frame rate of 6fps is possible in high-resolution full frame mode. With the double subsampling function the camera achieves 19fps with a resolution of 1.3 Megapixels - ideal for a quick preview. It features a C-mount lens connection, an external trigger input, a digital output and a USB 2.0 interface.
The uEye LE is aimed primarily at non-industrial applications such as microscopy, medical technology, and security technology. The enclosed version comes with a plastic housing and CS-mount lens connection; the board-level version provides an S-mount lens connection for M12/M14 threaded lenses and is only 4.4 x 4.4 x 2cm in size. The LE models are also available in an additional board-level variant without lens connection and for special project-specific designs on request.