uEye Gigabit Ethernet cameras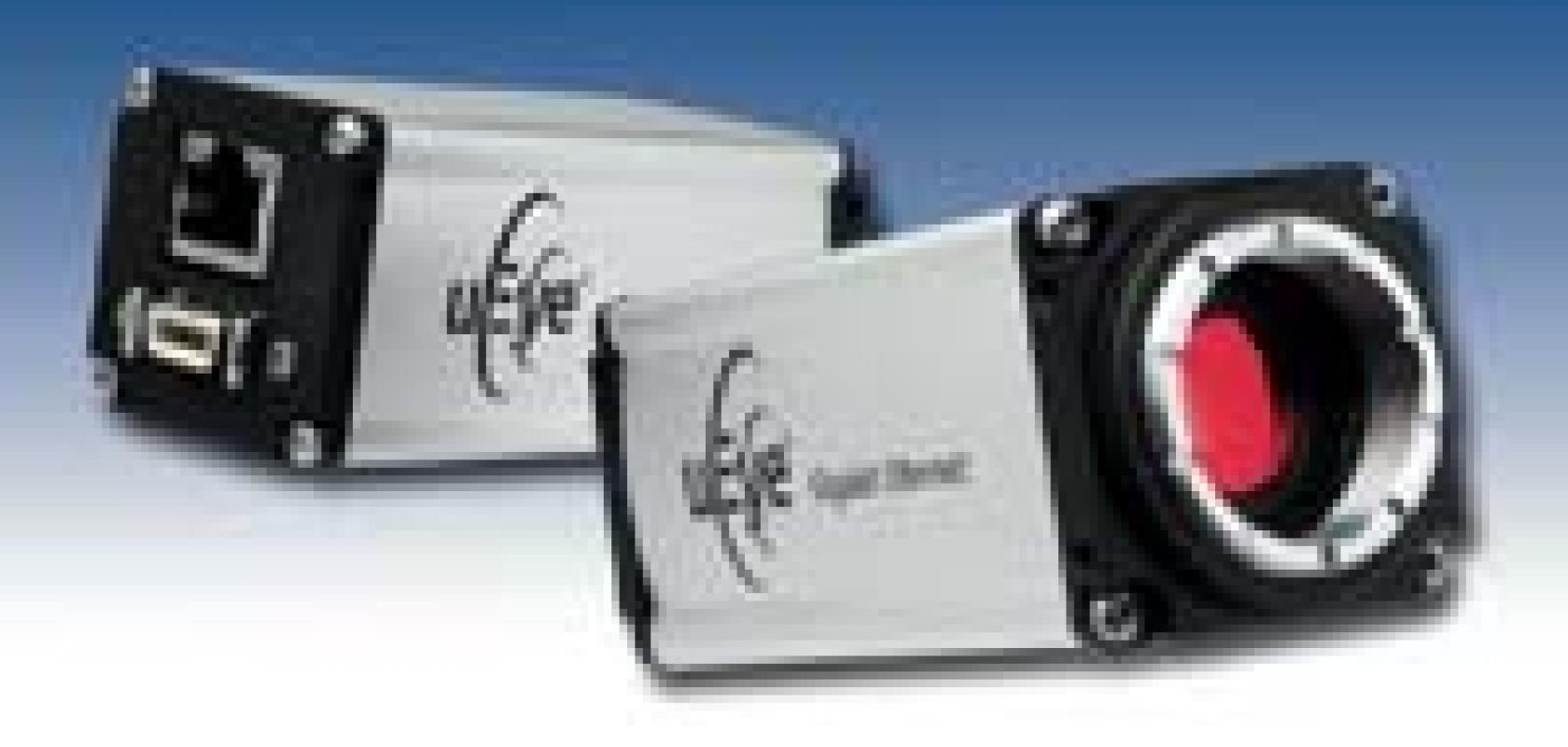 A number of new variants have been added to the uEye Gigabit Ethernet cameras from IDS, available from Firstsight Vision. A 5 Megapixel (2560 x 1920) monochrome camera has been added to the range and all GigE uEye models are now also available as 90° angled head versions.
The new uEye GigE 5480 models are equipped with a 0.5-inch sensor featuring a rolling and global start shutter. The camera operates at 12fps in full-frame mode, but can operate at more than 100fps using the camera's binning, sub sampling, or area of interest capabilities.
The uEye 5480M is supplied with the complete uEye software package, which features an easy-to-use SDK.
A variety of drivers, including Direct Show (WDM), Active X and Twain are supplied as standard. The uEye Camera Manager allows easy management of all connected uEye cameras.
Also introduced are 90° angled head versions of the entire uEye GigE camera range. This new design is suitable for applications where space is restricted and there is insufficient room for the conventional camera configuration.