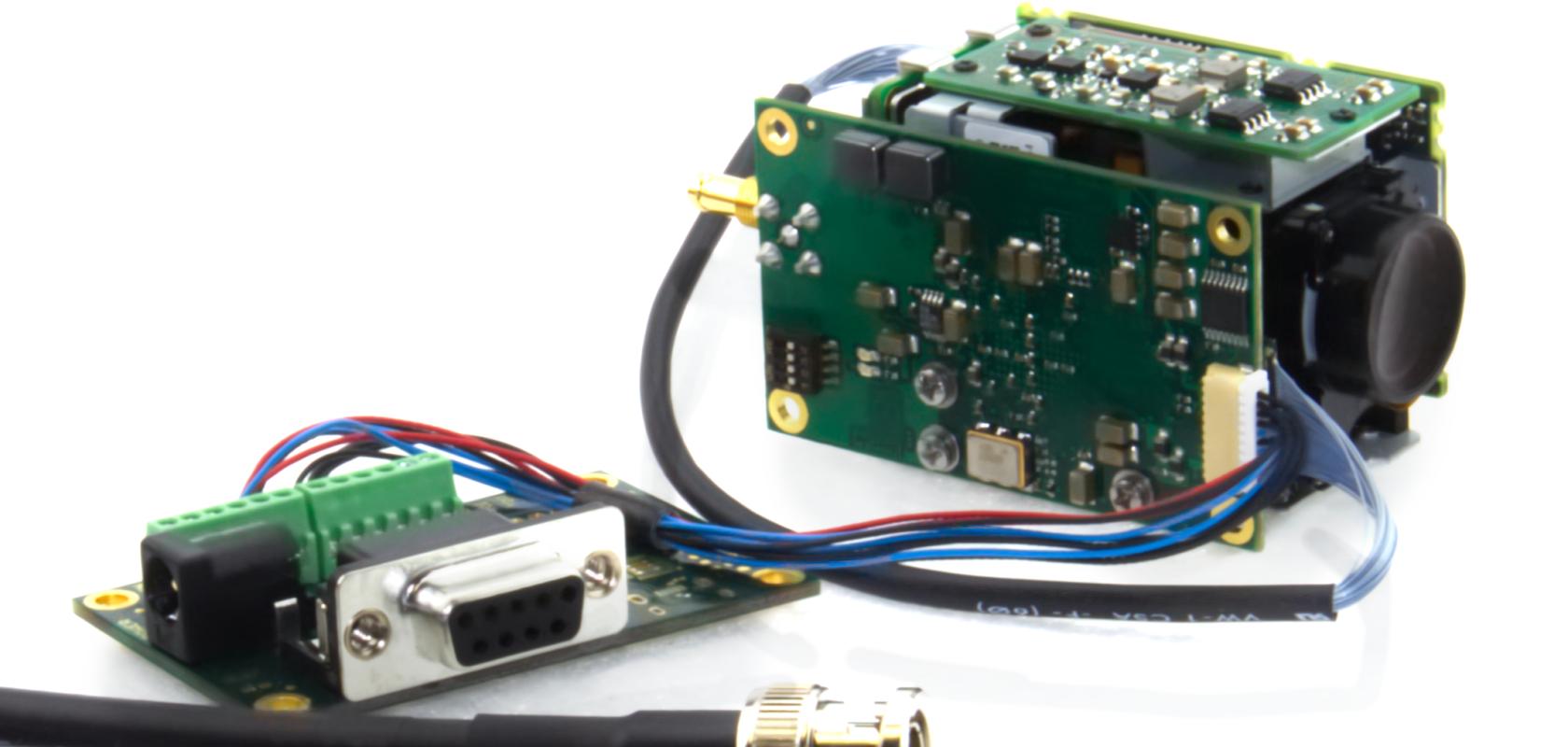 Aivion, a provider of video interface solutions, has announced the next generation of the 3G/HD-SDI interfaces for the Tamron Ultra-Compact Camera Module MP1010M-VC. The Interface Board TL8651 can be mounted on the side of the camera. With a size of 60mm to 36mm, the board fits optimal to the size of the camera. This simple, cost-effective and reliable solution is not only suitable for security and surveillance applications but also advantageous for an extensive range of customizations.
The Tamron camera is connected via the LVDS video interface. The new interface board TL8651 supports beside 1080p (50Hz, 30Hz, 25Hz), 720p (60Hz, 50Hz) and 1080i (60Hz, 50Hz) also 1080p60Hz. The uncompressed image signals are transmitted according to the standard SMPTE ST424M Level A (3G-SDI) and SMPTE292M (HD-SDI). The Tamron camera module MP1010M-VC can be controlled via the RS232 interface with the AIVION Camera Control Software.
The boards have a right angled DIN7A connector. On request, the boards can be supplied with varies other connector options and angles.
The evaluation kit TL8651-EVK-MP1010M-VC contains all items to easily connect camera, interface & monitor and computer/ control unit . The kit contains a Tamron MP1010M-VC Camera, a 3G/HD-SDI Board (TL8651-D-RA), aPower supply and control interface board (EK-PA1100), a 1 metre connector cable with a 75Ω BNC Straight Plug and a 75Ω DIN Straight Plug - Certified for 3Gbps (TL-EVK-DIN-BNC-1) and a Base cable kit (TLCK-B).
About Tamron MP1010M-VC with Optical Vibration-Compensation Feature
Tamron is a well known optics manufacturer and leader in the security/surveillance equipment industry. In January 2016, the first block camera MP1010M-VC was announced. A powerful Omnivision sensor is built in. The camera assures high-quality image stabilization when images are captured in a vibrating environment.
"Tamron's Full HD Block Camera is a very compact imaging solution with excellent optical performance and optical Vibration-Compensation. The camera module opens up new potential applications in various markets like industrial, medical, inspection, ROV and Security. Our new 3G/HD-SDI Interface Board TL8651 provide OEM's in these market segments an optimal interface solution while speeding time to market when using our evaluation kit." said Werner Schoeppner, Sales Director of AIVION.