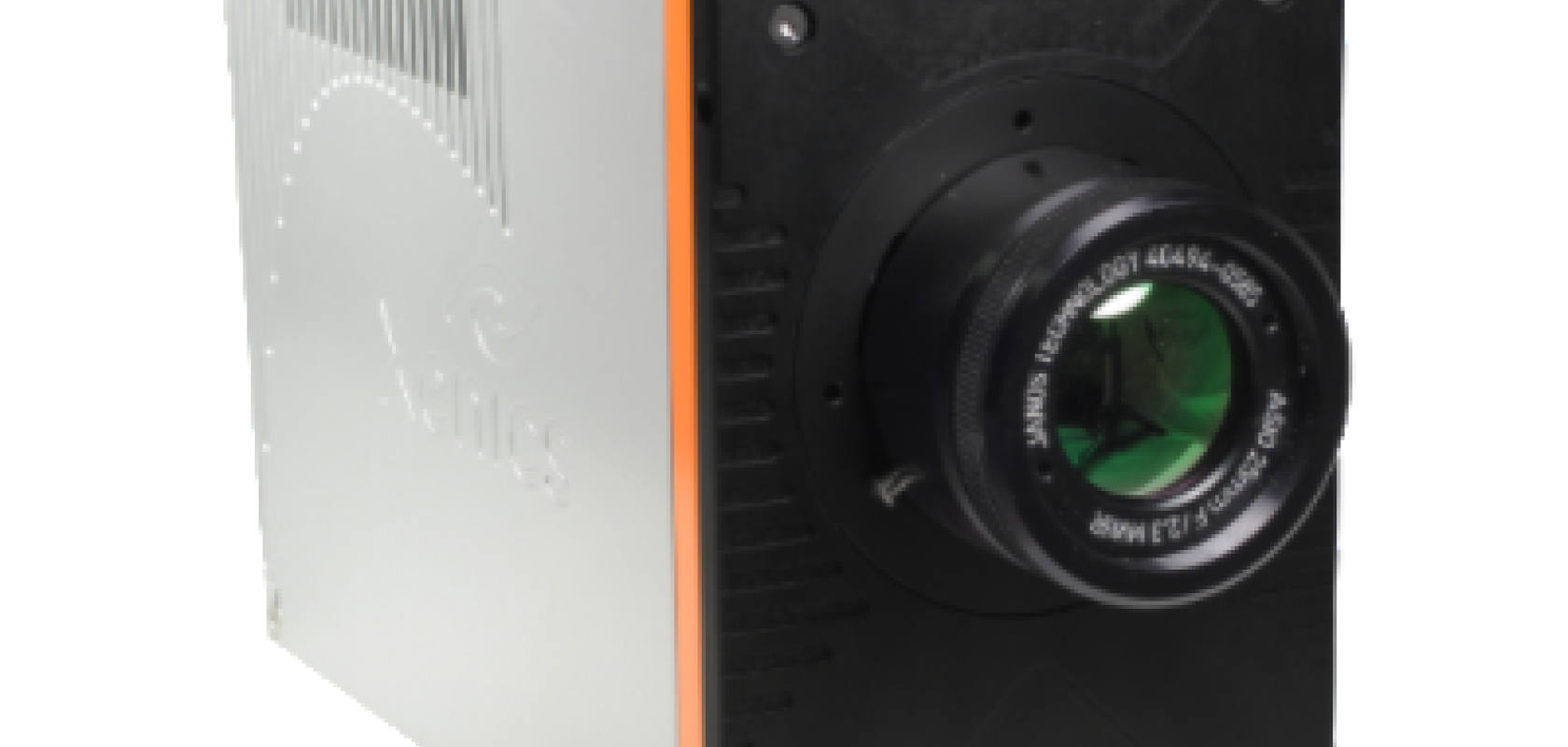 Xenics launches its new Tigris-640 MWIR camera series at BiOS and Photonics West. The Tigris series will replace the Onca MWIR cameras which are end-of-life. The Tigris-640 aims at applications where high speed, high thermal sensitivity, on-board thermography or broadband detectors are required.
The Tigris-640 is a cooled midwave infrared (MWIR) camera equipped with a state-of-the-art InSb or MCT detector with 640 x 512 pixels and pixel pitch of 15 µm. Both detectors are optionally available as BroadBand (BB) detectors, meaning that their spectral sensitivity is extended into the SWIR band. The Tigris-640 comes with a motorized filter wheel and is equipped with a variety of interface including GigE Vision, CameraLink, analog out, HD-SDI and a configurable trigger in- or output.
Main difference between the 2 available detectors, apart from the detector material, is their A to D conversion and their speed. The Tigris-640-MCT camera offers 14 bit images at a maximum full frame rate of 117 Hz. The Tigris-640-InSb comes with a digital detector that works in 13-, 14- or 15-bit mode at a maximum full frame rate of 250 Hz. Both frame rates can be increased by using a Window-Of-Interest (WOI).