svs8050 8 Megapixel camera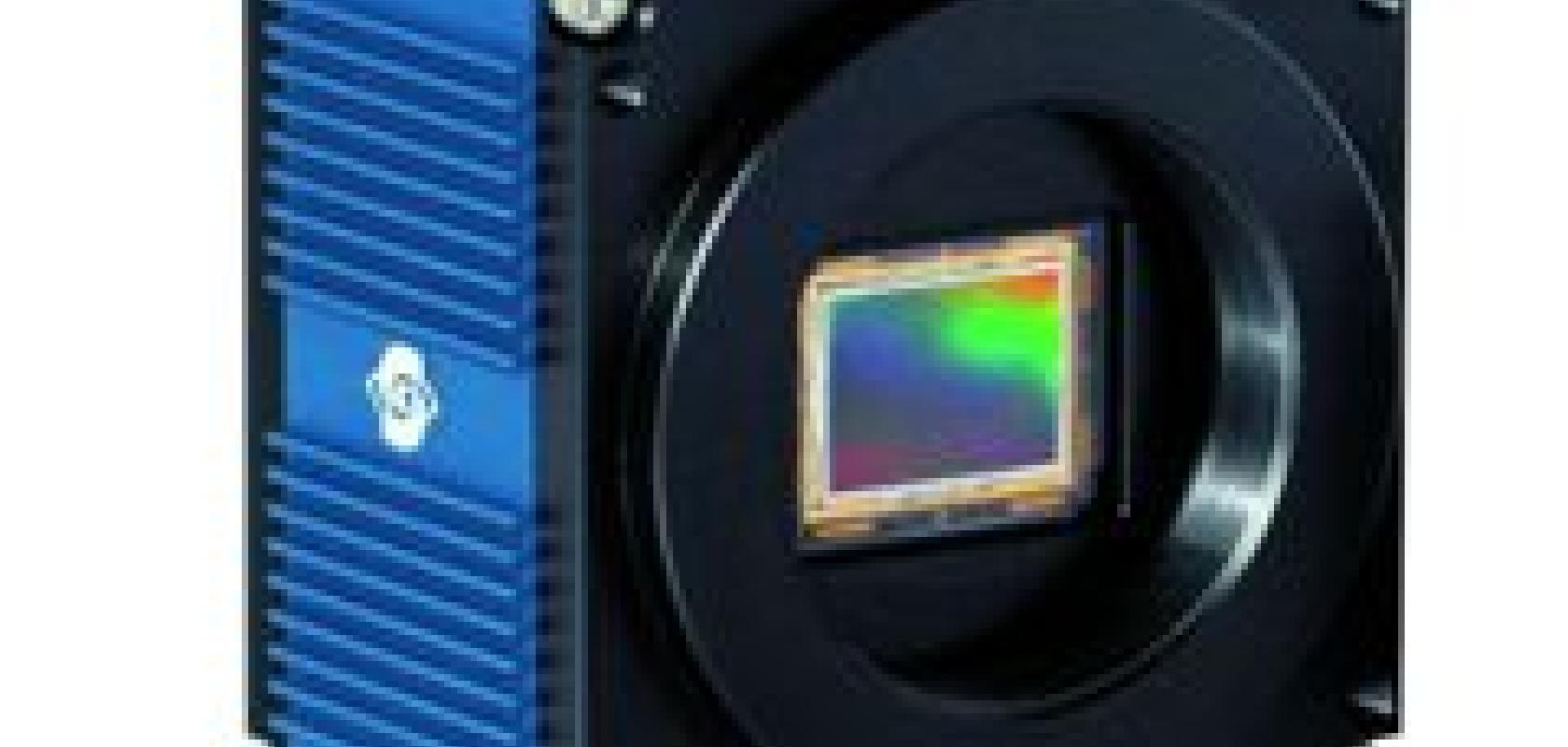 SVS-Vistek has introduced its 8 Megapixel camera with GigE technology. The svs8050 takes advantage of the 4 tap CCD sensor. The output features two RJ45 connectors and transmits at 2 Gigabit/sec via two cables. This works in compliance with the Link Aggregation Group (LAG) convention. The progressive scan camera works with an Interline Transfer CCD sensor from Kodak with a diagonal dimension of 22.66mm.
By using two Ethernet connections, the camera achieves a maximum frame rate of 20fps at full resolution of 3,320 x 2,496 pixels. In the partial scan mode (reduced number of lines) or while using AOIs, images with fewer lines can be read out at a considerably higher speed. Furthermore, binning with 2 x 2 pixels is also possible. The camera is available as monochrome or colour versions. It also can be used in 1 or 2 tap mode.
SVS-Vistek's camera configuration software SVCapture allows the user to adjust various camera parameters such as 'free-running' or 'triggered'. An SDK and the provided driver permit an easy integration into user-specific machine vision systems. In addition I/Os are provided which can be controlled via GigE Interface. Functions like auto-gain or auto-exposure and multicasting are provided in the SDK and driver for Windows XP 32 and 64 bit, as well as for Linux. An M42 thread, C-mount or an F-Mount adapter can be provided as the optical interface . Due to its small housing size of only 70 x 71 x 50.5mm this camera can easily be used under confined conditions. Areas of application include print inspection, PCB inspection, semiconductor industry and optical metrology.