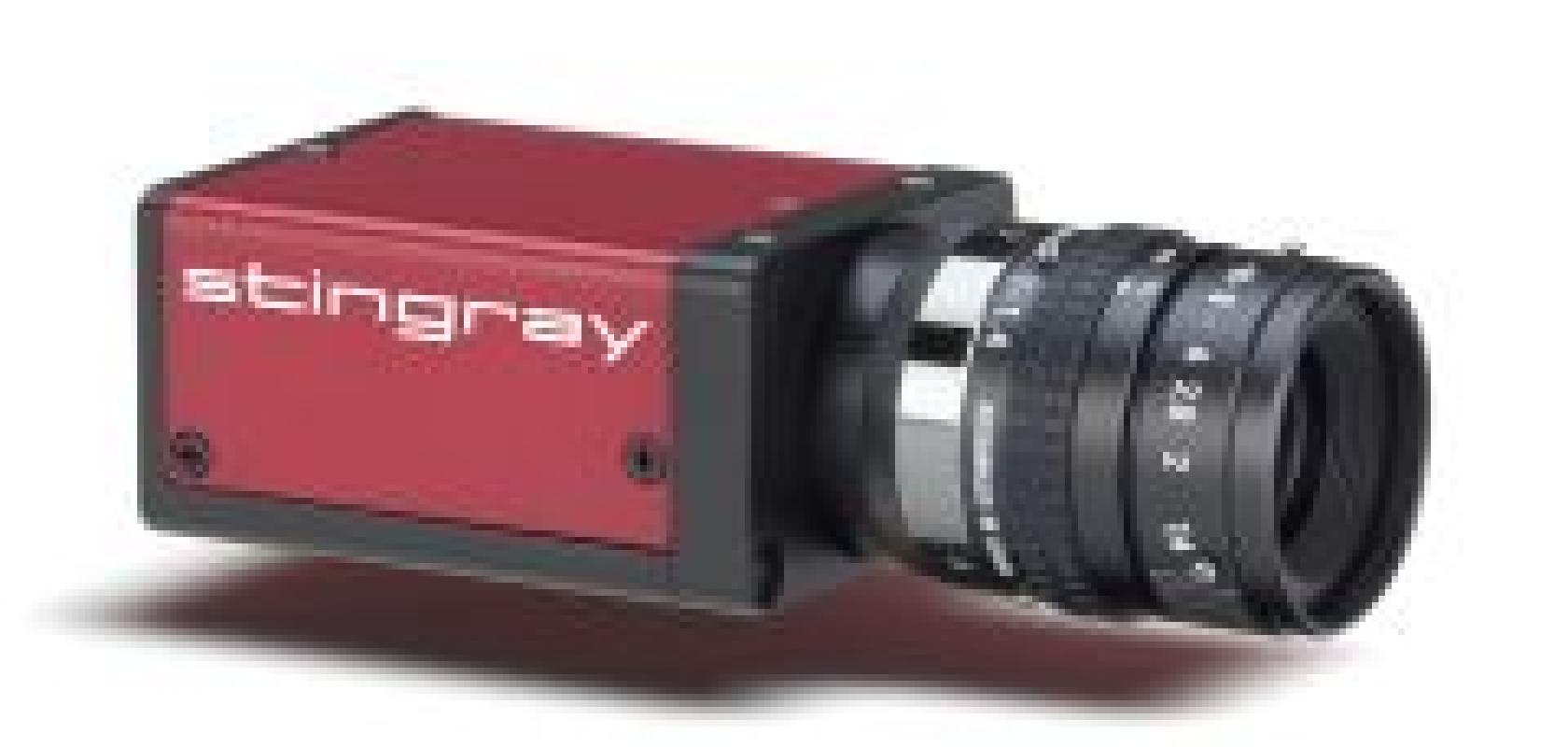 The Stingray camera family from Allied Vision Technologies (AVT) is now complete. The 'transformer' camera Stingray was designed modularly to adapt quickly, simply, and economically to almost any application. After the introduction of the standard versions, the Buildingblock variants are now also available. The AVT modular concept means that more than 2,500 Stingray variants are possible.
The Stingray is equipped with two fast FireWire IEEE1394b interfaces for daisy chain multi-camera operation. Available options are either two copper connections with screw-type connectors for a stable connection of up to 20 metres, or a copper connection with a fibre-optics connection (GOF). The fibre-optics version allows distances of up to 500 metres to be bridged. A version with lateral cable exit instead of standard plugs will also be available soon.
The current Stingray family offers the choice between six high-quality Sony sensors with resolutions from VGA up to 2 Megapixels, in monochrome or colour. A neutral filter (protective glass) and four different IR-cut and/or IR-pass filters are available.
The Stingray is available with lens heads in five different directions, in order to adapt to the architecture of each image processing system. C-Mount or CS-Mount is available.
Besides the standard housing in red, the AVT Medical Design is also available in white for scientific and medical applications. In addition, the board-level version, completely without housing, makes a space-saving and flexible integration possible in a vision sensor thanks to the separate sensor board.
The firmware provides a set of smart features, which in practice make many applications more functional and user-friendly. The Stingray can modulate the pulse width of the output signal on the I/O port, whilst the OnePush AutoGain and AutoShutter make calibration simple and 4x to 8x binning increases light sensitivity.