Seegrid supports automotive industry growth with VGVs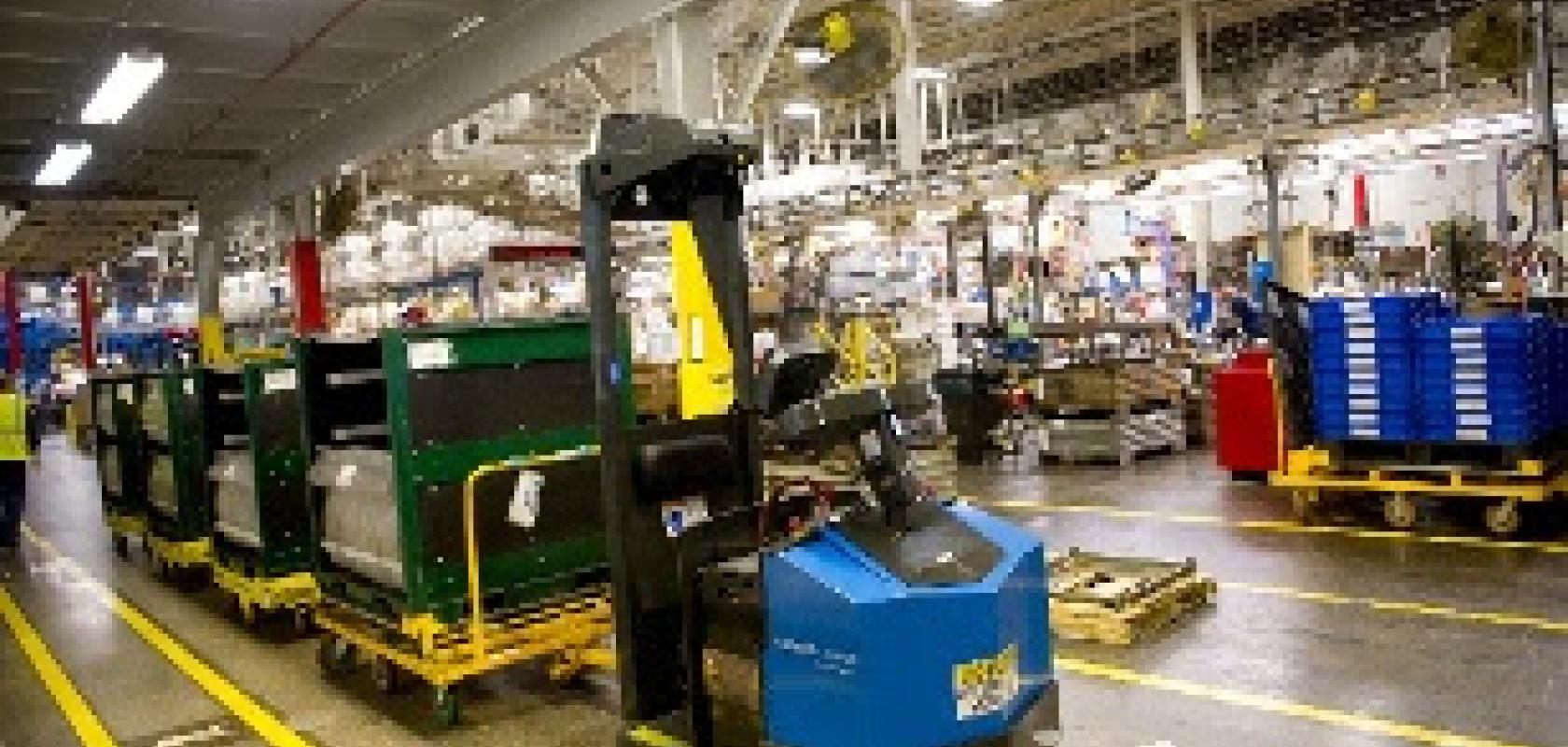 Seegrid, the leader in vision guided autonomous vehicles for materials handling, today announced that one of the largest automotive manufacturers solidified its relationship with Seegrid by purchasing another fleet of vision guided vehicles (VGVs). With this purchase, the automotive manufacturer has more than doubled the number of VGVs being used across its manufacturing facilities compared to the year prior, with an increase of 128 percent.
According to the American Automotive Policy Council, U.S. automotive sales have increased by more than 67 percent since 2009, up from 10.4 million to 17.4 million last year. Seegrid VGVs have been critical to sustaining this significant year-over-year growth, having supported the automotive industry for more than a decade. VGVs are able to navigate complex, crowded manufacturing environments, working alongside humans as well as other autonomous robots.
VGVs do not require infrastructure such as wires, magnets or tape, and they navigate without inflexible laser technology. Seegrid Vision technology allows for flexible and quick route alterations to support the ever-changing automotive manufacturing facilities. Automotive manufacturers utilize Seegrid VGVs in a variety of applications to reduce costs, improve safety, and boost throughput productivity.
Key automotive VGV applications include:
Raw material transportation from a warehouse or staging area to pressline or machine where parts are manufactured.
Distribution of manufactured parts from the docks or machine to the warehouse or staging area.
Parts-to-line delivery of products from dock, staging area, or warehouse assembly line.
Outbound movement of final assembly parts from assembly line to warehouse or outbound dock.
"We have always been committed to delivering systems to meet our customers' needs," said Jim Rock, CEO, Seegrid. "There will be a renewed focus on innovation and manufacturing in the U.S. auto industry as we continue to reshore jobs, reversing four decades of outsourcing, and we look forward to working with our customers to find new ways to streamline processes across the manufacturing sector."
Aligned with global industry trends toward smart automation, Seegrid's state-of-the-art fleet management software, Seegrid Supervisor, enables automated vehicles to capture, report, and share data analytics across an entire operation. Supervisor empowers automotive plant managers to take full control over their robotic workforce; this seamless integration between hardware and software enables Seegrid's customers to tackle the toughest Industry 4.0 initiatives.
During the past six years, according to the Center for Automotive Research, automakers have invested more than $80 billion in their U.S. operations, with technology playing a significant role in that investment. Data-rich sensor technologies like VGVs will continue their rise in manufacturing as companies look to shift the supply chain from a cost center to a profit center. Seegrid is well-poised to ride the wave of oncoming demand as companies transition their traditional manufacturing facilities into the smart factories of the future.