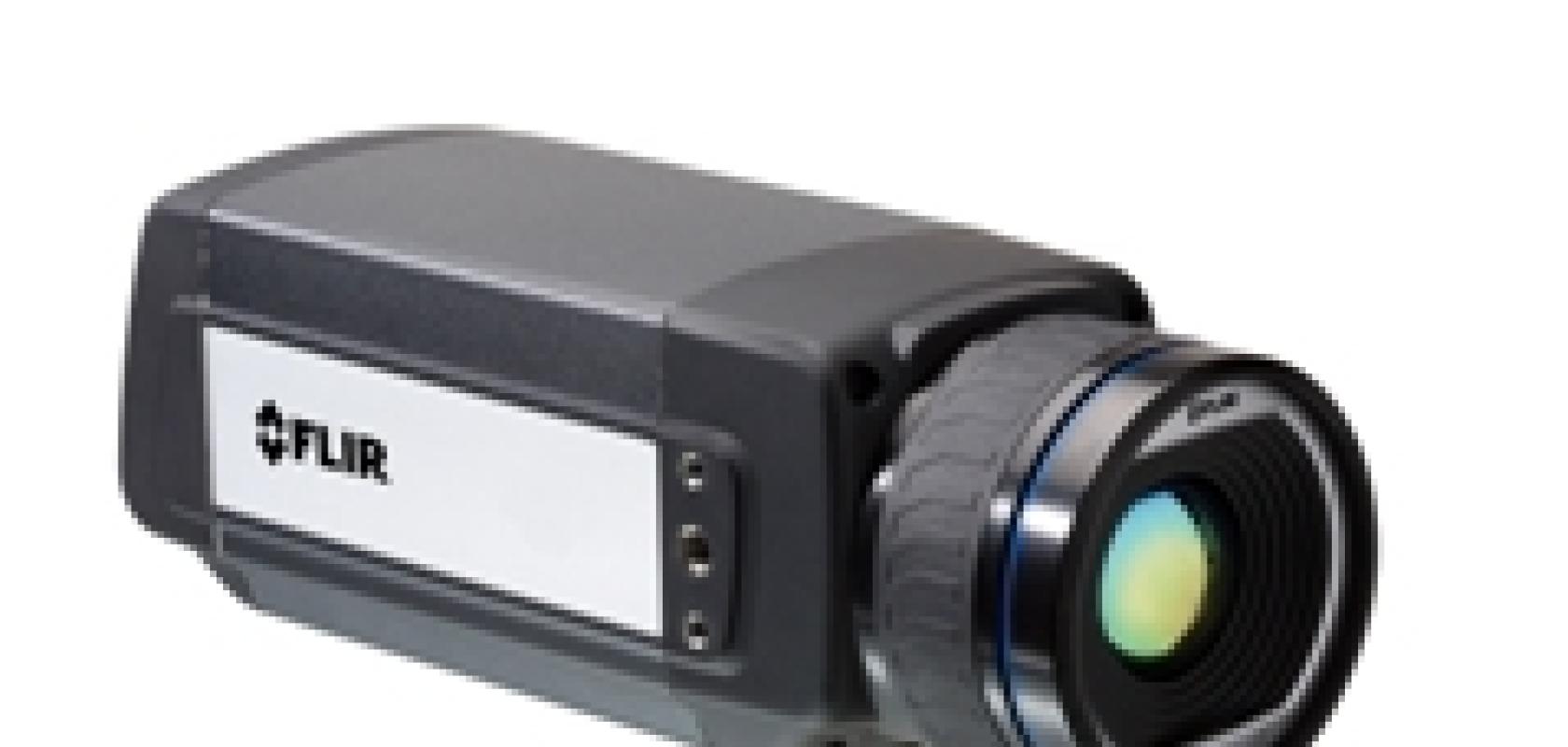 Flir has released the SC655 high-resolution uncooled infrared camera. It provides high-speed windowing modes, digital control of image flow and recording in Flir ResearchIR R&D software. This high-resolution camera is affordable and its performance enables it to be used for a much wider range of dynamic applications.
The camera provides more than 300,000 pixels of accurate temperature measurement data and has a frame rate of up to 200Hz with a 640 x 120 window. The camera's processing engine works on a portion of the image at greater speed allowing effective dynamic event monitoring.
The SC655 is supplied with a 25° macro lens that is ideal for a broad range of ATE work. It is fully compliant with GenICam and GigE Vision protocols and can be integrated with a variety of third-party analysis software packages.
The SC655 has been designed to take advantage of Flir's R&D software package, ResearchIR. This latest generation software is aimed at monitoring thermal events that are typically more agile or transient. ResearchIR visualises thermal patterns and applies advanced start/stop recording capabilities such as pre- and post-recording and high-speed image storage. It also allows post processing of recorded IR image sequences of dynamic thermal events. Analysis functions include spot, line/polyline, area and ellipse. It creates time-temperature plots of the event, exporting them in standard picture and data formats – csv, bmp, jpeg – for subsequent analysis.
This software can be used in tandem with, or independent from, the Flir QuickPlot software package that is designed for simple trending and analysis. Both provide zoom and pan for close examination of an object, a file organiser for quick collection and preview of sequences plus multi-user configurable tabs for live images, recorded images or plots.
The combination of high-calibre hardware features and software options makes the Flir SC655 a highly effective tool for infrared research, product development, non-destructive testing, and range phenomenology. It allows the user to capture and record thermal distribution and variations in real time so that heat patterns, dissipation, leakage and other heat-related factors in equipment, products and process can be seen and accurately quantified.