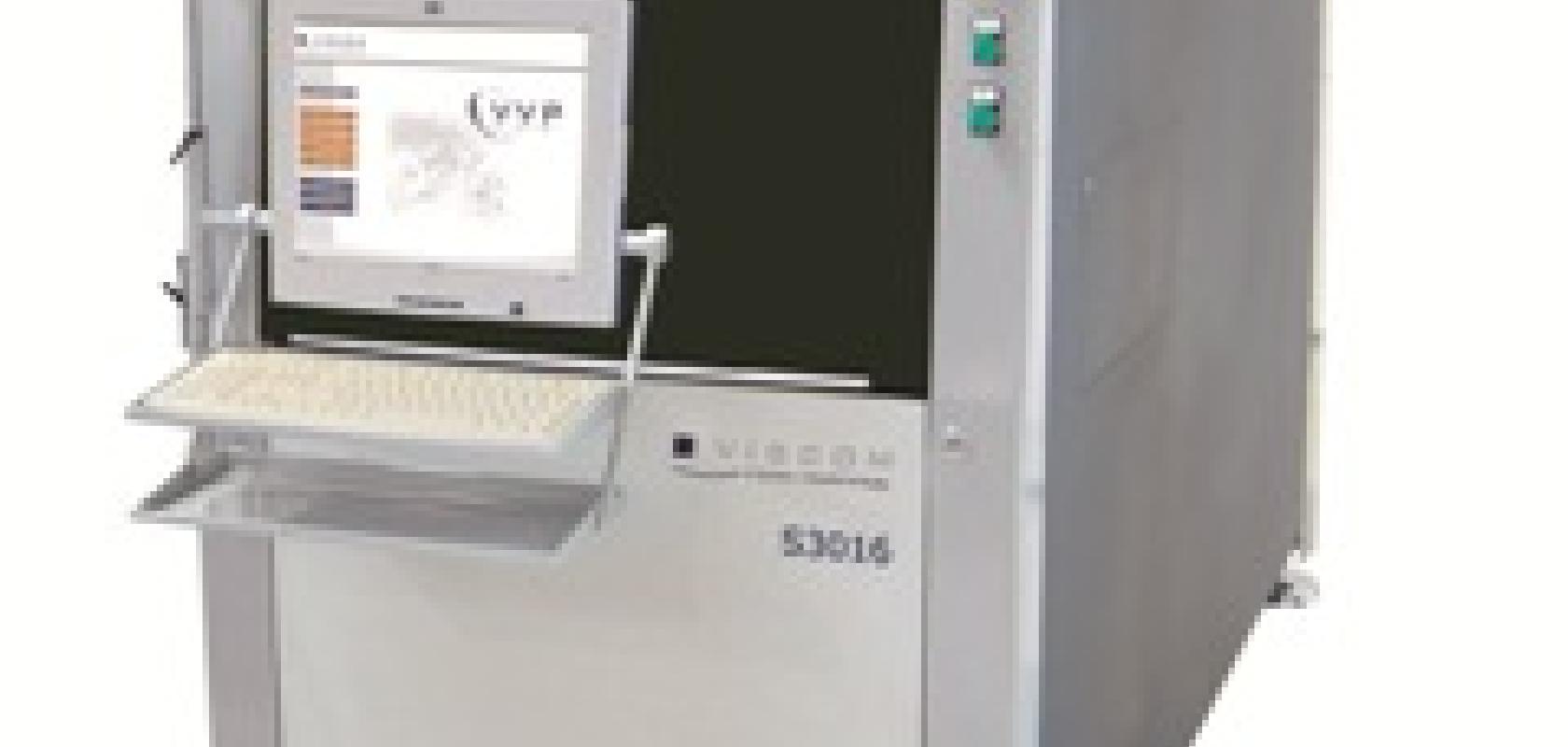 Viscom now offers the S3016 inspection system for inspecting electrical assemblies from below. This system is available with 8M camera technology, which allows users to inspect components from below without having to flip over the assembly.
The S3016 inspection system, designed for inspecting the underside of assemblies, is employed for THT or selective soldering joints as well as with wave-soldered components in solder frames. The system allows users to reliably inspect the bottom side of printed circuit boards, for example, if a heavy assembly cannot be rotated or the solder frame cannot be sufficiently locked into place. What's more, inspecting assemblies from below also enables in-line inspection immediately after the wave soldering and eliminates the costs associated with flip stations.
The S3016-AOI is equipped with powerful 8M camera technology, which allows throughput to be increased by up to an additional 30 per cent. Thanks to the integrated OnDemandHR function, the resolution for each analysis can be configured to 11.7 or 23.4µm/pixel without diminishing image field size. This function enables the AOI operator to inspect selective areas of the assembly in high resolution, when searching for minuscule tin beads or hairline bridges, for instance.
The system can be connected to all standard systems in a cascaded configuration, allowing simultaneous inspection from above. All Viscom auxiliary modules, such as offline programming, SPC evaluation and classification are also available for the S3016. The EasyPro interface provides users with straightforward navigation and fast programming capabilities.