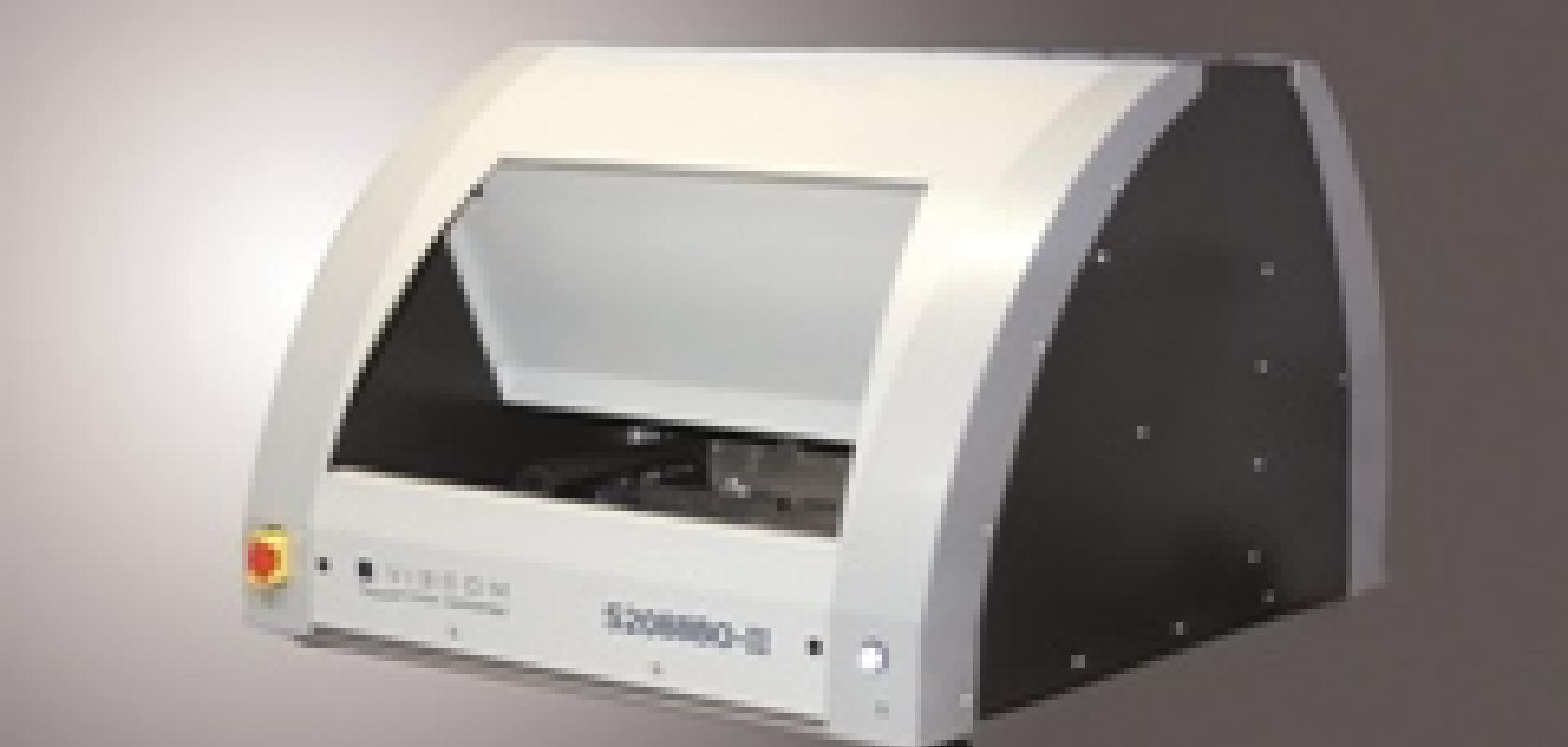 Viscom has released the S2088BO-II, a desktop system for automatic optical wirebond inspection. This compact AOI system was developed to inspect medium and small product runs, delivering reliable defect detection on die, ball-wedge, wedge-wedge and security bonds.
The inspection system provides reliable defect detection to cover typical bonds. During inspection, a high-resolution camera records all bond sites and wires. Dies, bond sites, wire course and component position are only a part of the inspection scope. The system inspects everything from aluminium thick wire and aluminium or gold thin wire connections, down to diameters of 17μm. The inspection library includes inspection patterns for die, ball-wedge, wedge-wedge and security bonds as well as for damaged and misplaced components.
The S2088BO-II is fully compatible with all Viscom inline systems, and can also be employed as a programming station. AOI inspection programs are quickly and easily imported to in-line capable systems such as the S6053BO-V or S6056BO. With the S2088BO-II, Viscom offers the performance capabilities of their high-end systems combined with the advantages of a compact, manually-operated desktop system.