OLM100 optical linear measuring sensor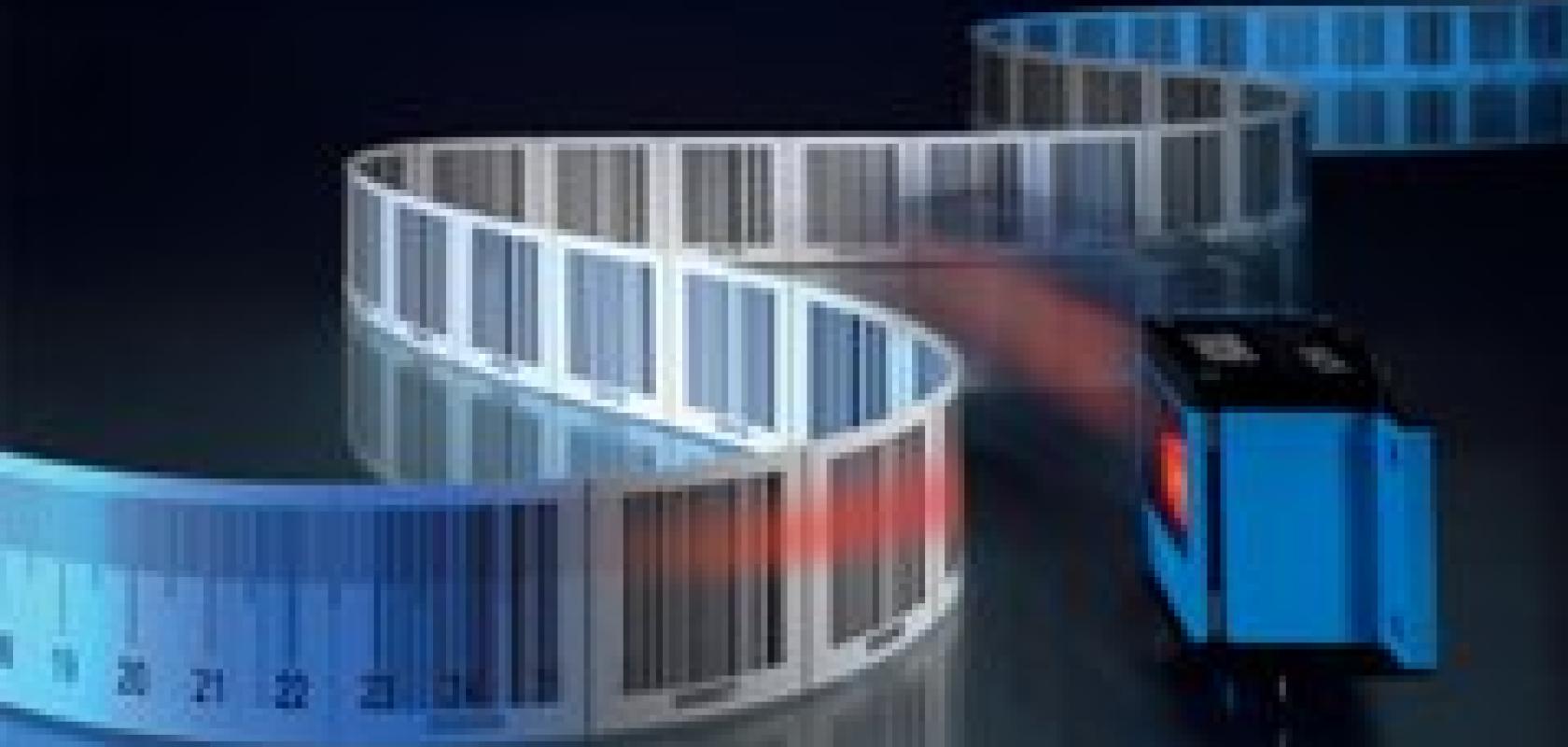 Sick has developed a camera-based optical linear measurement sensor which uses barcodes to deliver accurate, high-speed, non-contact linear positioning on curved as well as straight tracks.
The OLM100 is ideal for use in the automotive, textile and film industries, where overhead conveyors, rotary tables, turntables, rail-mounted shuttles, slewing rings, hoisting systems and robots are commonly used.
The optical linear measuring sensor detects position via a barcode tape, which is installed along a travel section measuring up to 10km. The read head is mounted on the moving part, at a distance of between 80 and 120mm from the tape. By reading the barcodes printed on the tape, at 3cm intervals, the read head determines the current position, with a resolution of up to 0.1mm. 
The sensor continually reads up to three barcodes to build an absolute positional value ensuring optimal performance even if a barcode is missing, or a number of barcodes are damaged.
The OLM100 is designed to ensure maximum performance and availability. It provides high resolution measurement and a high output, enabling precise and fast positioning. The sensor is extremely hard-wearing, it boasts a rugged metal housing and the durable polyester barcode tape is 100µm thick, with a tear strength of 150N/15mm.
The barcode tape is impervious to most oils, greases, fuels, solvents and weak acids. The system also accommodates temperature fluctuations between -30°C and +60°C, making it ideal for use in extreme temperatures such as cold stores and steel works.
To simplify installation, it is only necessary to install the barcode tape where positional information is required. In case of damage, replacement barcode tape can be quickly created by downloading and printing the code from the Sick website, therefore reducing downtime.
With easy alignment, simple mounting, and no need for continuous calibration, the OLM100 saves the end-user both time and money on installation and maintenance. Using Sick's SOPAS software, the optical linear measurement system is also easy to program, via Ethernet connectivity. Multiple output types are available, including SSI, RS422, RS485 and CANopen. No gateways are required for most platforms.