MPW2-R ruggedised lens series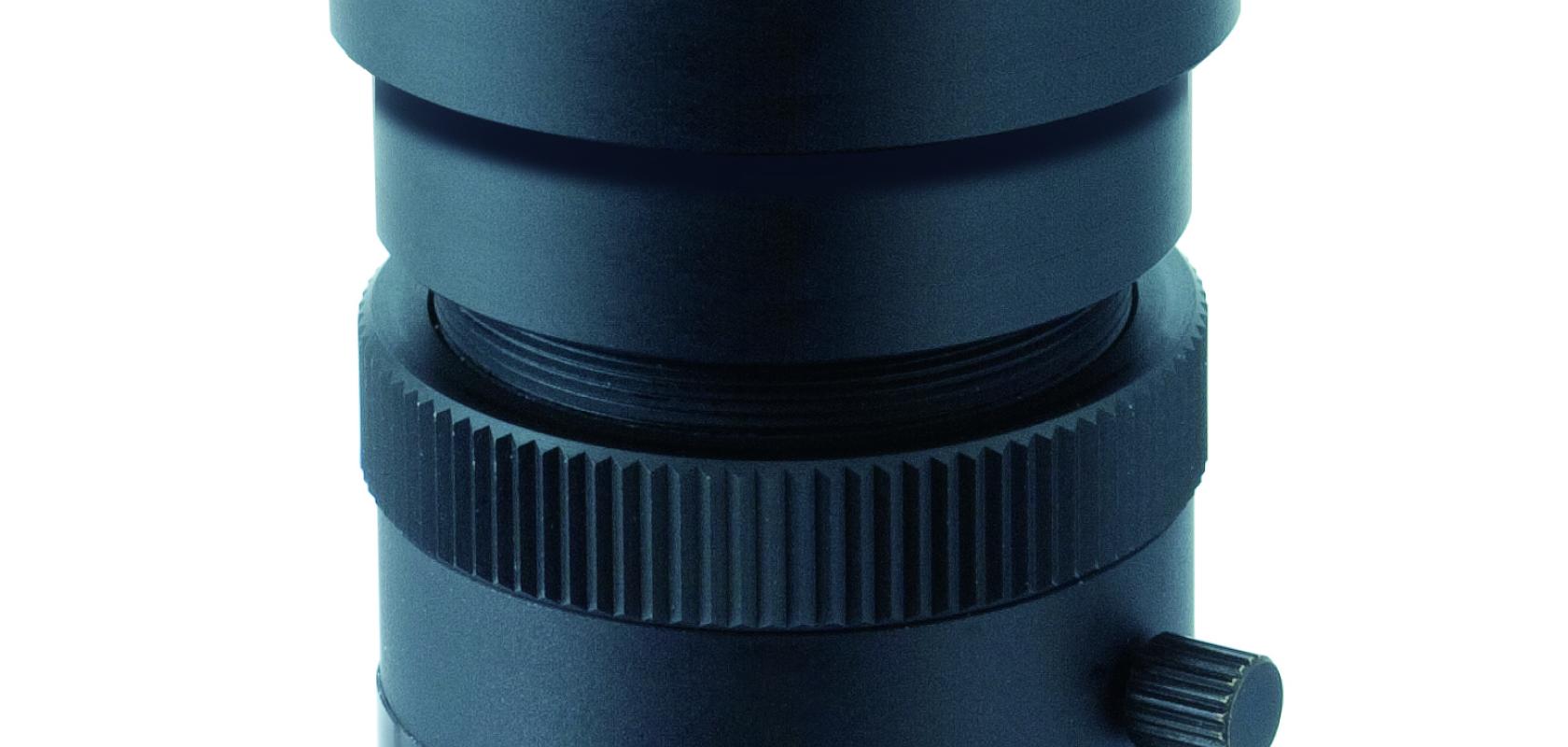 Computar has designed the MPW2-R Ruggedized Lens Series, a ruggedized version of its popular 5 Megapixel, 2/3" MPW2 series of machine vision lenses. Available through global imaging expert FRAMOS, the lenses are made for machine vision applications in demanding environments, where maintaining optical integrity with vibrations, shocks, and temperature changes is critical. The very compact design with fixed F-stops and focal lengths allows embedded solutions in robotics and industrial vision.

To minimize image aberrations from shock and vibration, as happening on robotic arms and vibrating machines, Computar's MPW2-R series is equipped with a redundant focus lock: The focus is adjustable with a double nut mechanism enabled by lock nut plus locking screws. All elements are bonded inside of the lens housing, to provide strongly reliable durability under shocks of 10G. The lenses are the same optical design as the MPW2 series, but with 32mm diameter and 45mm length providing a more compact housing for matching with current embedded vision requirements. The lens series is available in focal length option of 8mm, 12mm, 16mm, 25mm, 35mm, 50mm and fixed iris components of 2.4f, 4f, 5.6f, 8f and 11f.

The industry and product experts at FRAMOS support customers with their expertise from sensor to system in the integration of lenses and camera systems in applications and projects. For objectives, FRAMOS provides independent test charts as well as product comparisons and advises customers in choosing the optimal vision components.