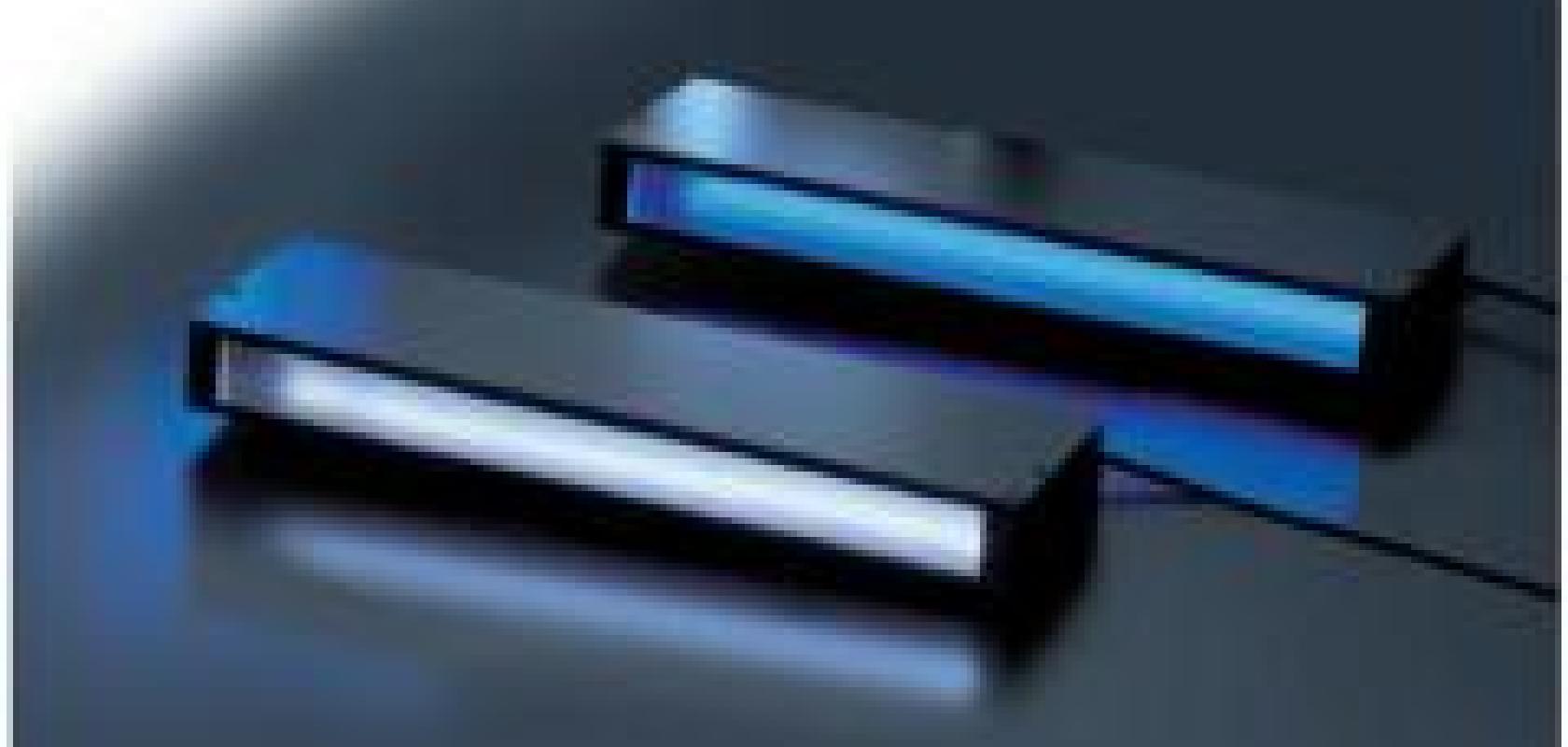 The Moritex MLNL series of LED line illuminators have been designed to meet the requirements for high performance linear lighting or for single dimensional linear CCD camera lighting.
Based upon Moritex's MG-Wave constant current technology, the MLNL series of LEDs provide even illumination for the inspection of glass substrates for scratches and other imperfections, inspection of boards and connector pins, and lighting for single-dimensional linear CCD cameras.
MG-Wave LED lighting provides stable images and there is no deterioration caused by repeatedly switching the light on and off. Operating across a narrow bandwidth makes it easy to acquire the contrast critical for image processing. Incorporating small light source elements enables the LEDs to deliver lighting dimensions optimised to application.
The MG-Wave range also includes high powered spot, direct ring, low angle ring, shadowless, edge backlit, array backlit, coaxial, bar, linear, oblique and parallel lighting LEDs, as well as power sources and a wide variety of LED lighting accessories.
Available in six colours Moritex LEDs are tested and grouped into over 100 luminance levels. The LEDs that go into Moritex units are always from the same group ensuring even light output even in larger units. Before leaving the factory all MG Wave LED units are tuned to the same standard performance ensuring consistency between units.