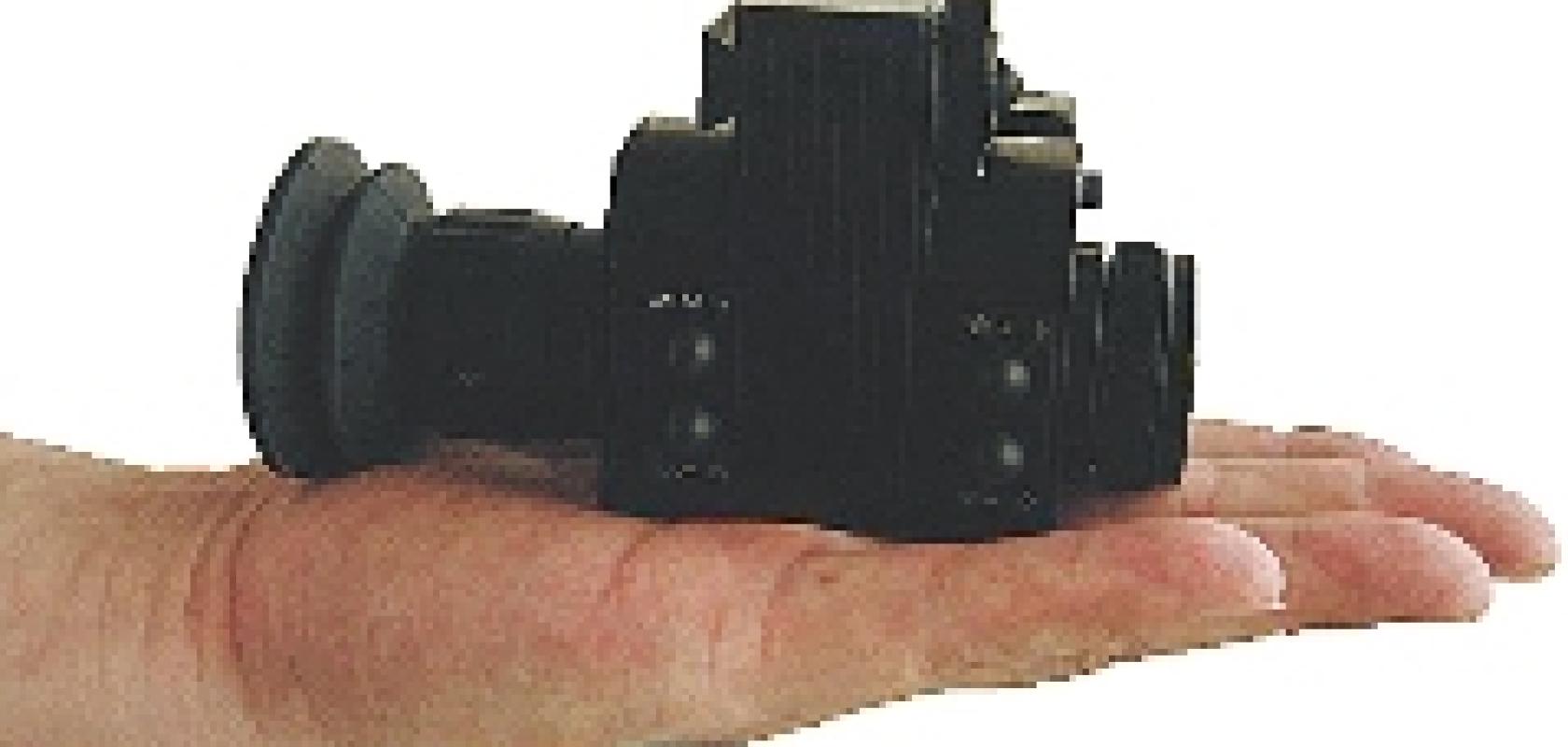 Armstrong Optical of Northampton has launched the IR528 palm sized thermal imager. Weighing less than 300g, it is one of the smallest and lightest thermal imaging systems available on the market.
The system features instant-on imaging, accurate spot temperature measurement and simple intuitive control, and can be used as either a hands-free viewer or a helmet-mounted monocular.
The imager is able to operate in thick smoke, dense fog, and total darkness making it ideal for fire fighting, field observation, and 24-hour security.
Running from a Lithium ion battery with an operating time of 2½ hours between recharges, the system is based around an uncooled microbolometer array providing full 50Hz operation. The imager incorporates a lens system with a 32 x 25° field of view and an OLED viewfinder eyepiece. Whilst being primarily a thermal imager, a single pixel is calibrated to allow point temperature measurement.
In addition to being displayed on the built-in OLED viewfinder, there is a facility to output the live video signal to external displays, storage devices or wireless transmission systems.