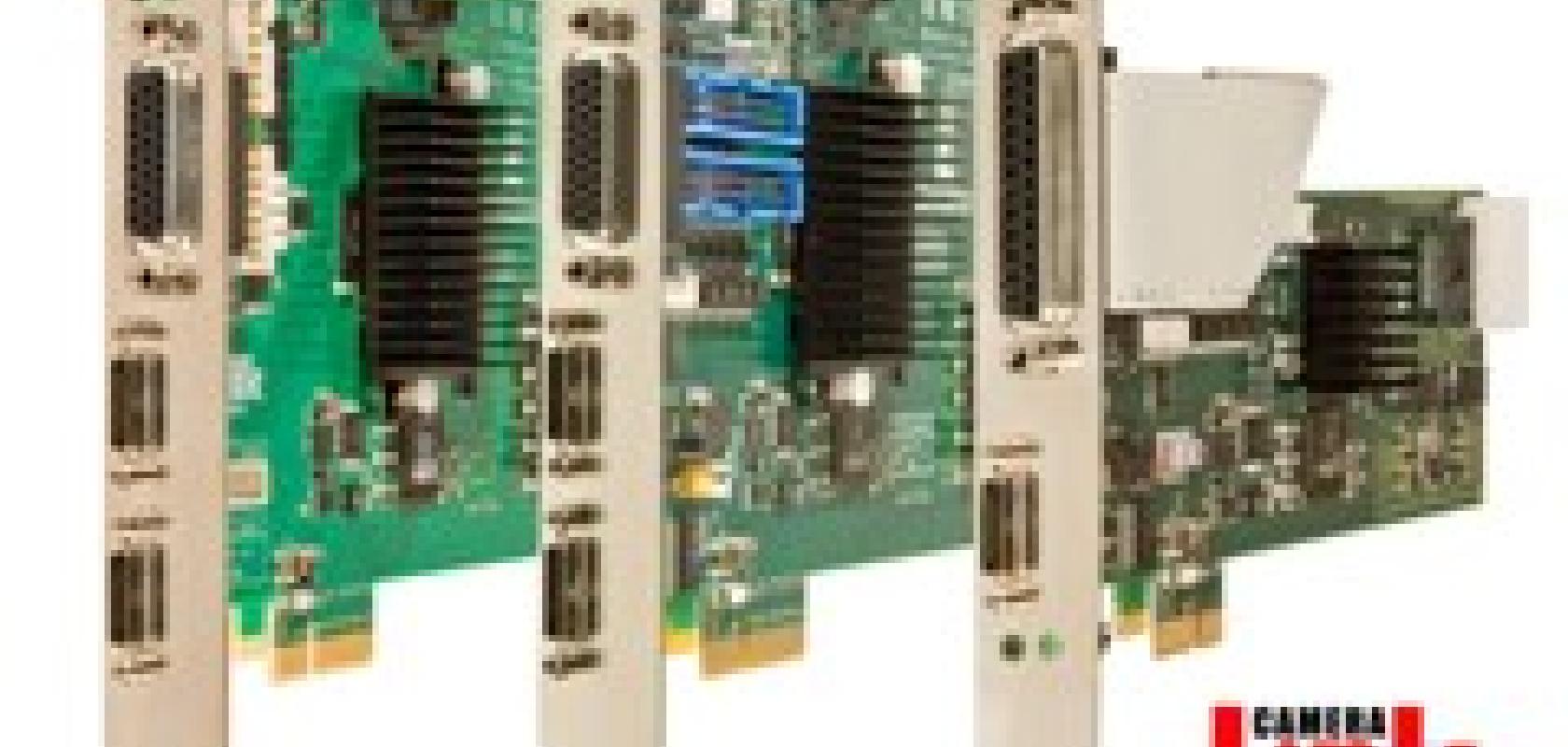 The Grablink Full, Grablink DualBase and Grablink Base from Euresys are cost-optimised Camera Link frame grabbers. These Grablink boards, available from Framos, are particularly well-balanced in terms of features offering on-board processing, such as three LUT operators and a Bayer CFA decoder.
These frame grabbers feature a rich set of I/O lines compatible with a wide range of sensors and encoders. The I/O lines are easy to connect. They are configured by easy-to-understand software parameters, have the robustness of isolated electrical lines and are protected against over voltage.
The Grablink Full supports one Base-, Medium- or Full-configuration camera, including 10-tap cameras. It features a 4-lane PCI Express bus with 64-bit addressing. This high-end acquisition board targets high-speed and high-resolution area scan and line scan applications such as printing, web and flat panel display inspection, 3D inspection and manufacturing inspection for fast production lines.