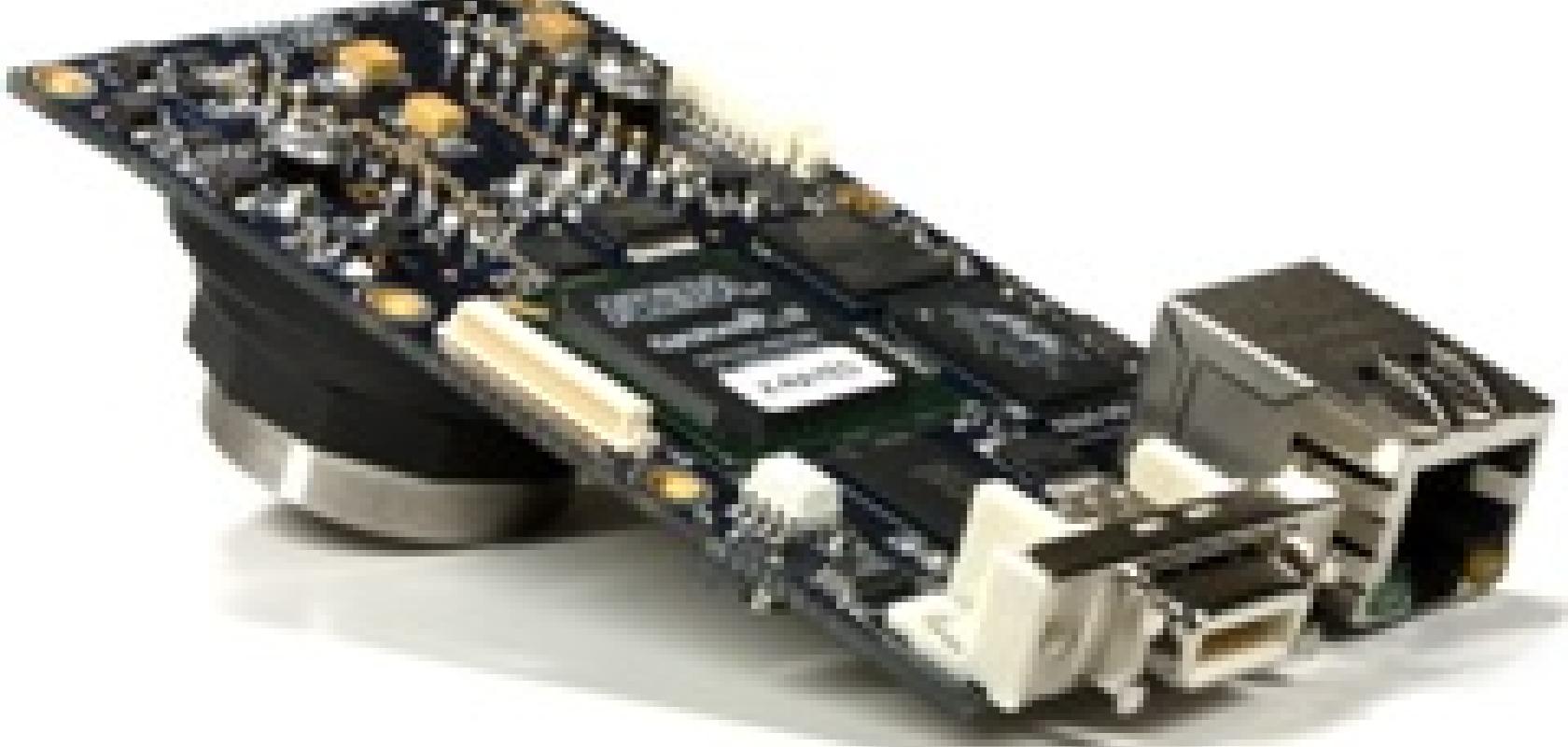 Prosilica has introduced its GB-Series range of single-board OEM cameras with Gigabit Ethernet interface.
The credit-card sized CCD cameras (51 x 89mm) have been specially designed to fit in tight spaces and combine a rugged industrial design with high performance, high reliability and versatility. Available in colour or monochrome models, with landscape or portrait orientation, and with in-line or vertical connection orientation, the cameras are fitted with a C-mount with adjustable back focus or an optional CS-mount. The GigE Vision compliant gigabit Ethernet interface allows cable lengths of up to 100m (300ft) using conventional Ethernet cabling (Cat5e).
The GB-Series cameras feature progressive scan Sony CCD sensors for high image quality and sensitivity and are most suited for applications such as machine vision, industrial inspection, avionics, traffic monitoring, license plate reading, public security, intelligent transportation systems (ITS), character recognition, biometrics, robotics, and surveillance.
Prosilica currently offers four models in the series, GB650, GB660, GB1380H, GB2450, ranging from VGA to 5 Megapixel resolution and full resolution frame rates at up to 120fps.
The cameras incorporate an advanced set of features including snapshot/global shutter, pixel binning, area of interest readout, external trigger and sync I/O, and auto-iris control, among others.
Prosilica's SDK is available free of charge and supports Windows (2000, XP and Vista), Linux and QNX operating systems on both Intel and Power PC platforms. The cameras are plug-and-play compatible with software from Matrox, National Instruments, Stemmer Imaging, Norpix, MVTec, and others.