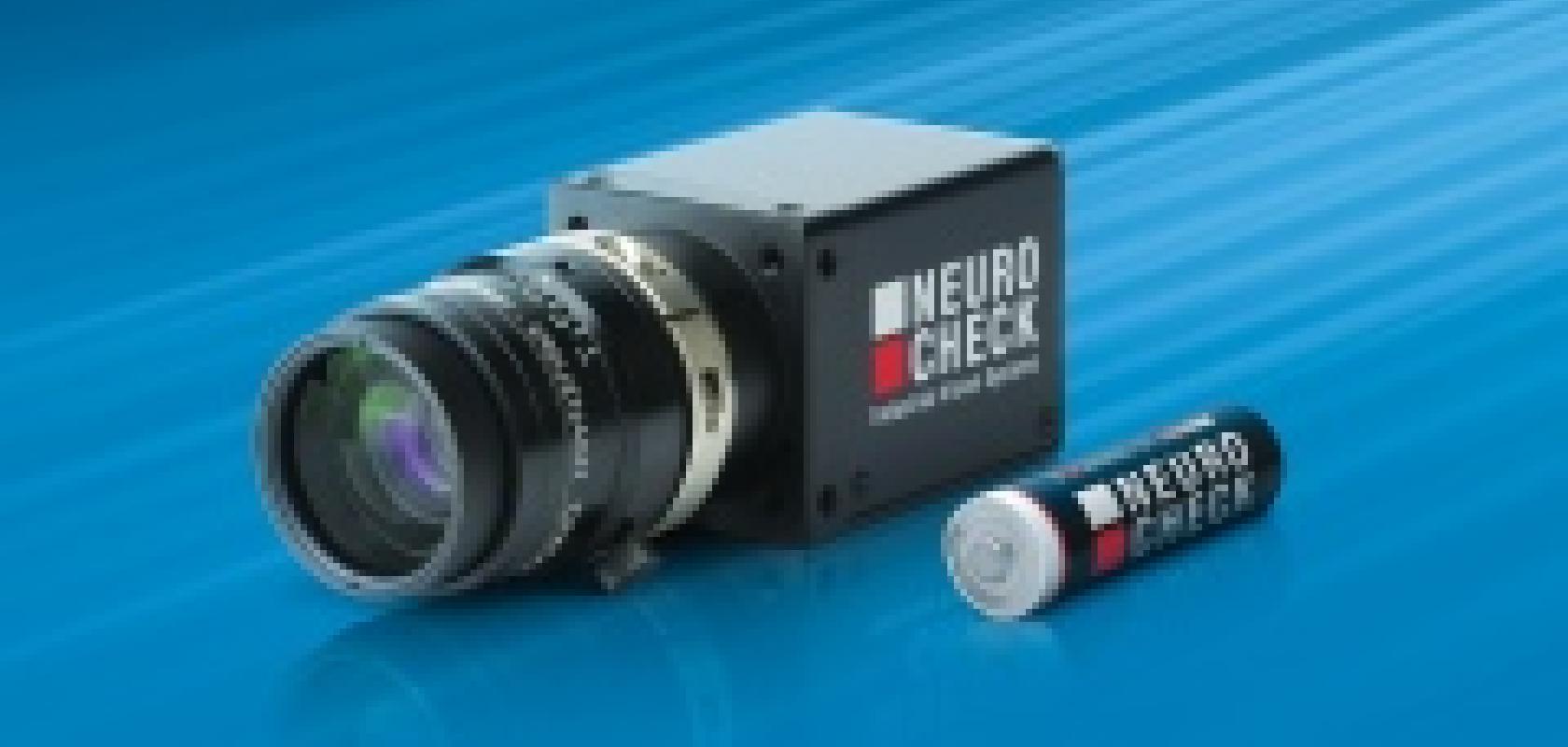 Industrial Vision Systems (IVS) has launched a range of high-speed ultra-compact digital monochrome cameras.
With 90fps image capture rates and 800Mbit/second communications, the cameras can deliver increased throughput in high volume applications such as medical device manufacture and food processing.
The cameras occupy less than four cubic inches for easy installation and provide bug-free, plug-and-play integration with the company's NeuroCheck software.
NeuroCheck image-processing software is used in mission-critical inspection systems for real time quality control on the production line.
Designed to IVS specifications, the new cameras are 30 per cent faster than previous units - even with two Megapixel image sizes - offering increased throughput with no loss of fault resolution. Typical applications include high-speed character recognition, precision gauging and measurement of products, and checking completeness of assembly groups.
Each of the five models in the new NCF range includes IEEE 1394(b) FireWire-compliant interfacing for communications and power, allowing out-of-the-box system integration. Digital image capture and transmission ensures sharp, noise-free 12-bit precision grey-scale images. High-speed setting of light levels and dynamic camera parameters such as gain and exposure can be combined with true partial (region of interest) scanning to extend image capture options, particularly in multi-part applications - even opening the opportunity to develop new image evaluation concepts.
Industry-standard trigger and strobe interfacing enables exact synchronisation with any industrial process whilst the unit's large built-in image buffer ensures secure, reliable high-speed data transfer at high speeds, even in multi-camera applications. The lightweight but robust aluminium housing allows deployment across a wide variety of industrial environments and its size - just 36 x 36 x 48mm – means the camera can be installed in the tightest of spaces.
The five monochrome cameras in the company's NCF range are the NCF103 delivering 656x494 pixel images at 90fps, the NCF108 delivering 1032 x 776 images at 28fps, the NCF113 and NCF114 delivering 1392 x 1024 images at 20fps and the NCF120 delivering 1624 x 1236 (2M pixels) at 16fps.