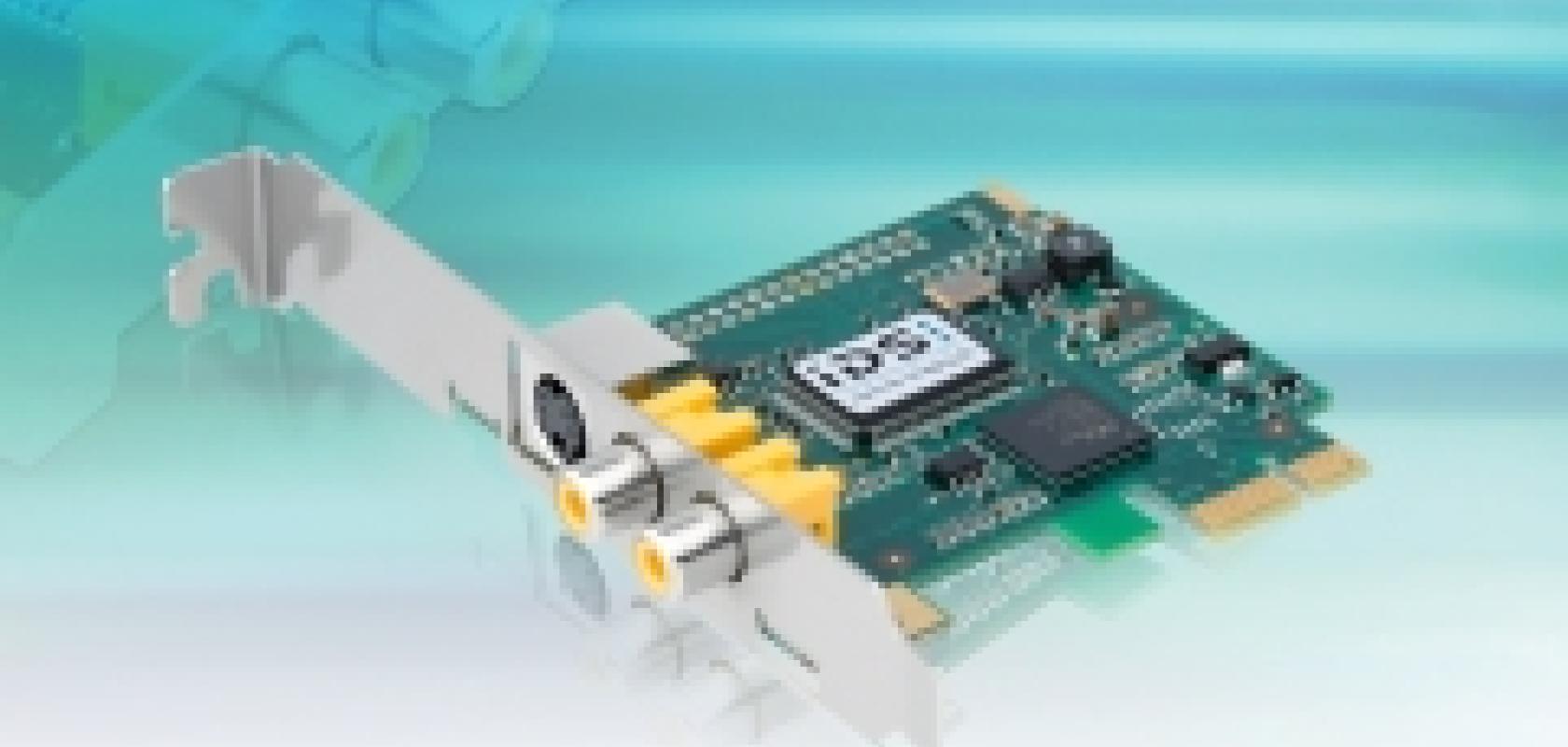 Imaging Development Systems (IDS) has extended its Falcon range with the Falcon Express frame grabber, a board with PCIe interface as well as one S-Video and two CVBS inputs. The frame grabber supports all colour and monochrome cameras that work with standard video signals (PAL, NTSC or SECAM). Two variants are available: standard PCI Express slots and low-profile slots.
The model is fully compatible with all frame grabbers in the Falcon series and users can therefore switch to an alternative model without having to adjust the existing application. The driver supports multi-board use and the simultaneous use of PCI and PCI Express boards. A programmable EEPROM is provided for storing the user's own data and can also be used as a dongle.
The Falcon Express board is supplied with a software development kit (SDK) for all the current Windows operating systems, including Vista, as well as Linux. The SDK comprises various demo programs together with the C/C++ source code, as well as demos in Visual Basic and Delphi. To allow quick implementation, developers can integrate these demos in their own applications and customise them as required.
A native DirectShow (WDM) driver, an ActiveX component and a TWAIN interface are also available for the users of standard software solutions. In addition external video codecs can be integrated, which allows recording video sequences on hard disk in different formats (e.g. MPEG4).