EyeVision Vision Box support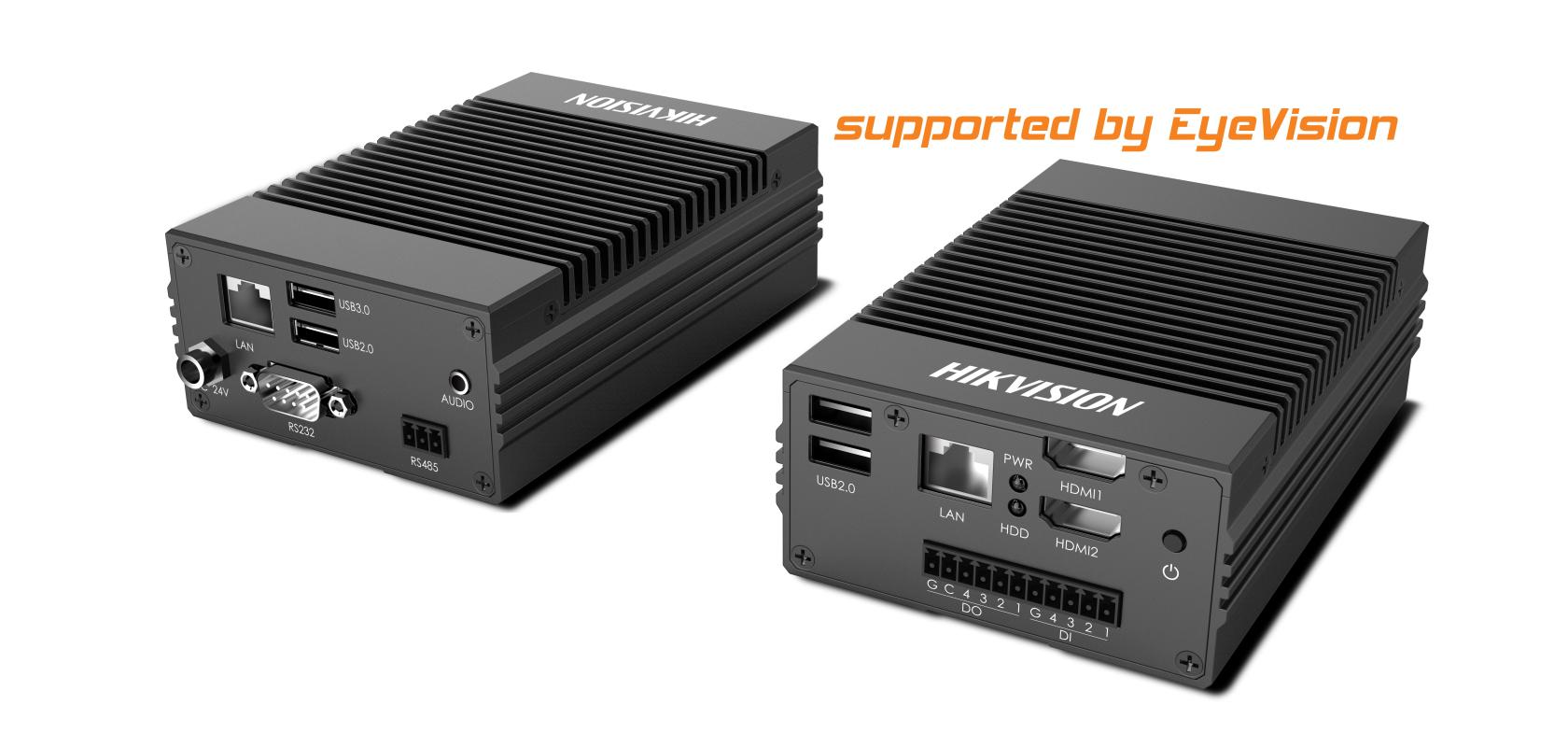 EyeVision now also supports the image processing computing unit "Vision Box" by Hikvision.
In addition to the support of the Hikvision cameras, EyeVision now also supports the Vision Box. Therefore many more applications can be solved with the combination of EyeVision and Hikvision.
The users of Hivision cameras have therefore now with the EyeVision software several more functions available. This above all: more possibilities in the field of quality control.
Key Features of the Vision Box:
On-board Intel, 1.91 GHz CPU
2 Intel-chip GigE ports
2 independent HDMI display outputs
Ultra-compact structural design, suitable for industial environments
Provide high level protection
4 GB DDR3L memory, optional: SSD capacity
Features of the EyeVision software are e.g.:
over 100 commands for 2D and 3D measure and inspection applications
drag-and-drop programming
NEW: Compilation of Projects: saves all components of an inspection solution (inspection program, process mode, images) in one complete folder
several configurable views: development view, adjustment view, user view, as well as the user administration
The EyeVision software can look back on 10 years of constant enhancement through innovative developers and has established itself on the international machine vision market. Especially because of the drag-and-drop function and the extended command set, which allows solutions for applications such as e.g.:
code reading (bar code, DMC, QR) and OCR/OCV
pattern matching and metrology 

(matching, as well as measuring of distances, angles and diameters)

counting objects and error detection (such as scratches, cracks, holes, etc.)
weld seam and surface inspection
as well as 3D and thermal imaging applications
User of Hikvision cameras now also can choose EyeVision for their machine vision solutions, which offers even more possibilities for quality control.