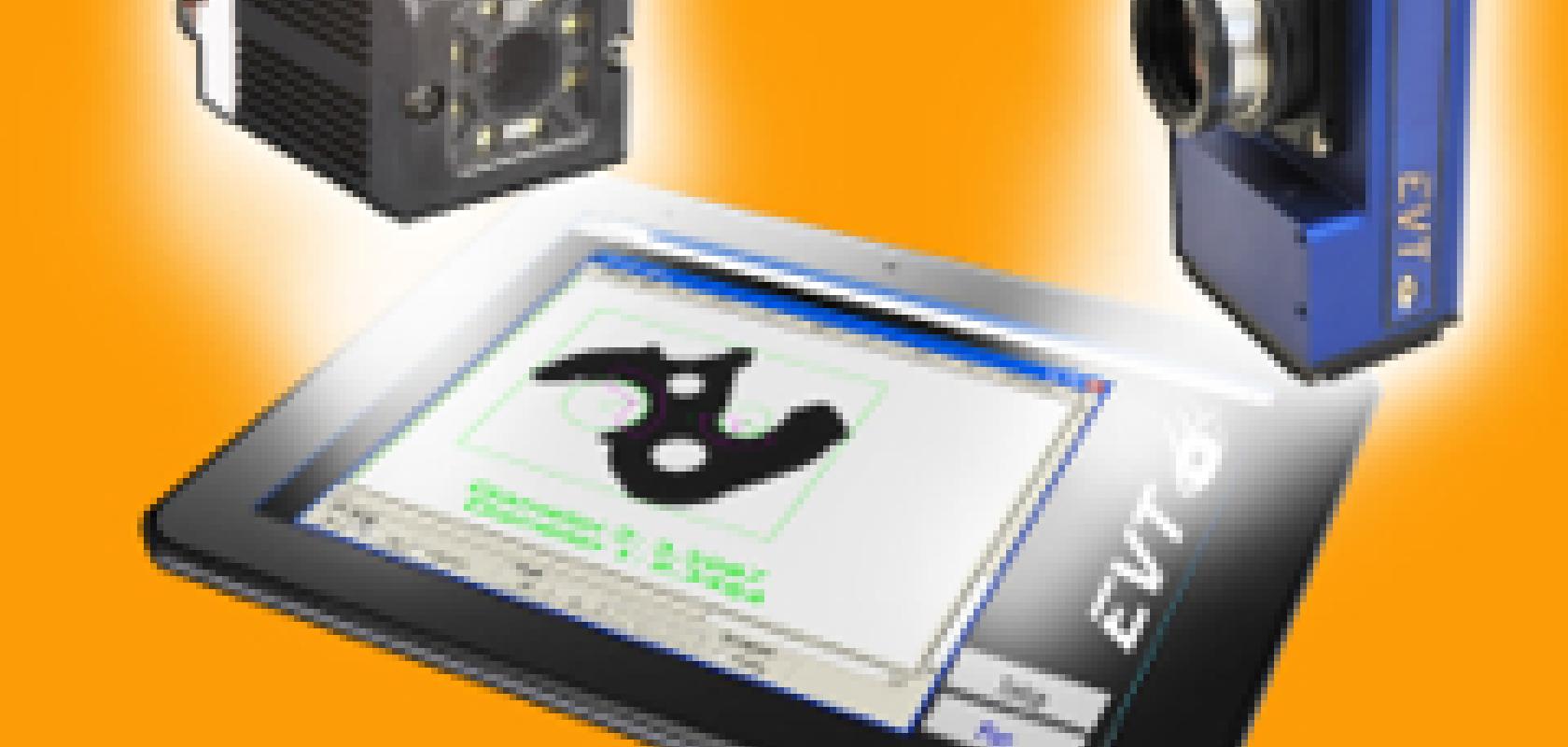 With the new version of the image processing software EyeVision by EVT, the configuration of the EyeSens vision sensors is easier and can be carried out without a PC.
The EyeView display allows the user to configure and set all parameters of the EyeSens sensors completely without a PC. Additionally, the extremely lightweight configuration tablet has a display, which is operable via touchscreen.
Therefore inspection characteristics as well as tolerances can be adjusted and set up comfortably by tipping or dragging with the fingertips or various gestures.
Moreover, the tablet can be used not only for setting and configuration but also as a display unit for the configured vision sensor, for example to show live images or the inspection results.
In addition, the display can be connected to the machine with a snap-in adapter. But the user can also separate the display from the machine again to configure the sensor while having the component part in good view.
The EyeSens View tablet is available as 7-inch and as 10-inch version, and is therefore ideal for integration into the machine. The screen has a resolution of 1,280 x 1,024 pixels.