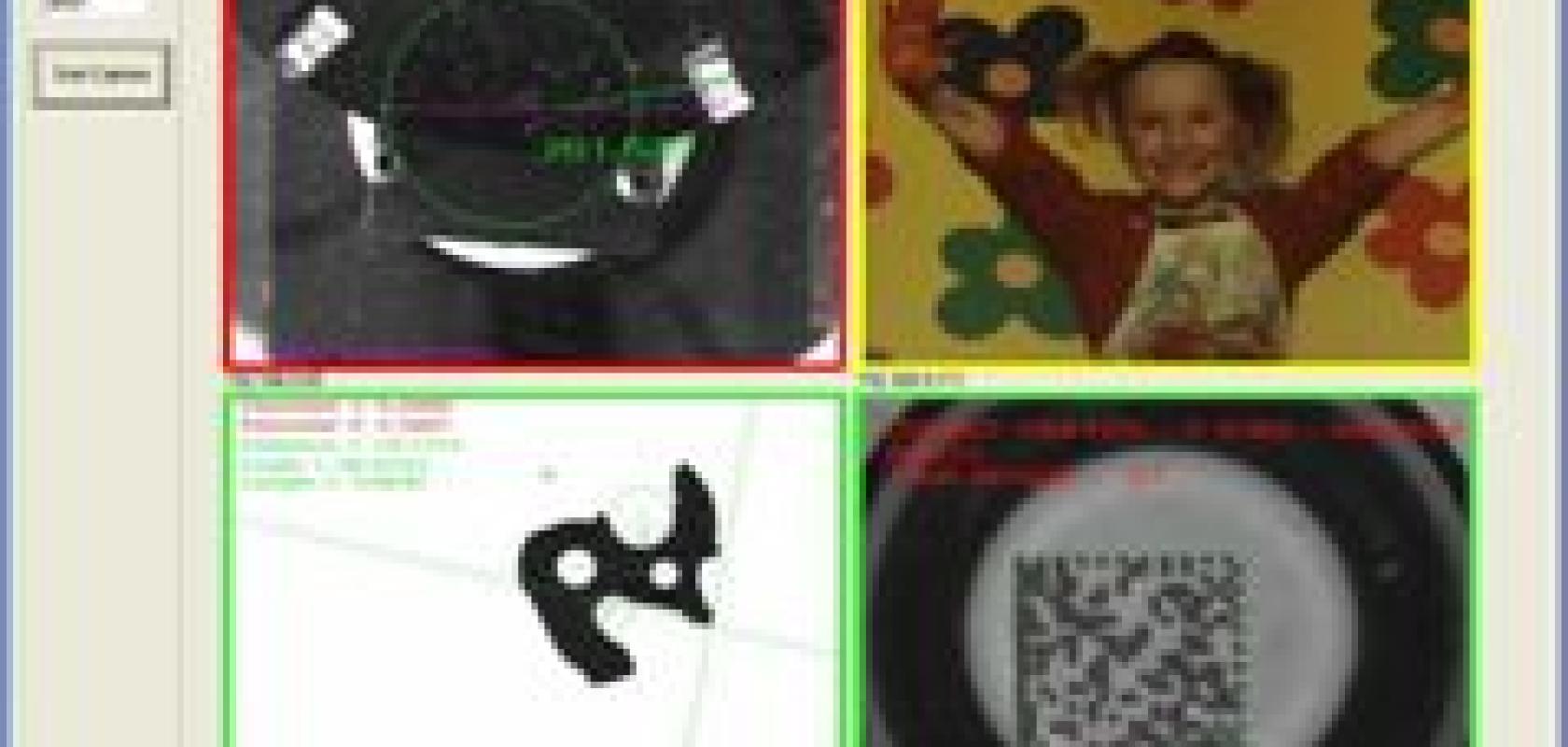 Eye Vision Technology's EyeMultiView software allows several different cameras to be used simultaneously. The system has the ability to display all results, images and overlays of up to 16 test systems on one PC. The advantage is the user can visualise and save the image data and results on one central computer independent from the camera system.
For example, colour analysis with EyeSpector Nano CS can be accomplished in combination with measurement tasks at another station of the production line. Due to extremely fast and parallel image processing, even large data volumes can be recorded and evaluated in a short time period.
The EyeVision software offers a graphical user interface to actuate and control all cameras and to solve image processing tasks. The intuitive user interface allows configuration of new test processes in a fast and easy way. Any optical measurement and inspection tasks can be solved and the system can handle multiple tasks. Due to the intuitive configure feature, the inspection task can be changed anytime without interrupting the manufacturing process.
EyeVision soft­ware includes interfaces to SAP and Oracle. The integration allows not only access to current results but also access to the individual product and its entire inspection characteristics.
The system is suitable where a high degree of precision, flexibility and rapidity is demanded, among others in automation, packaging technology, quality control, pharmaceutical industry and the food industry.