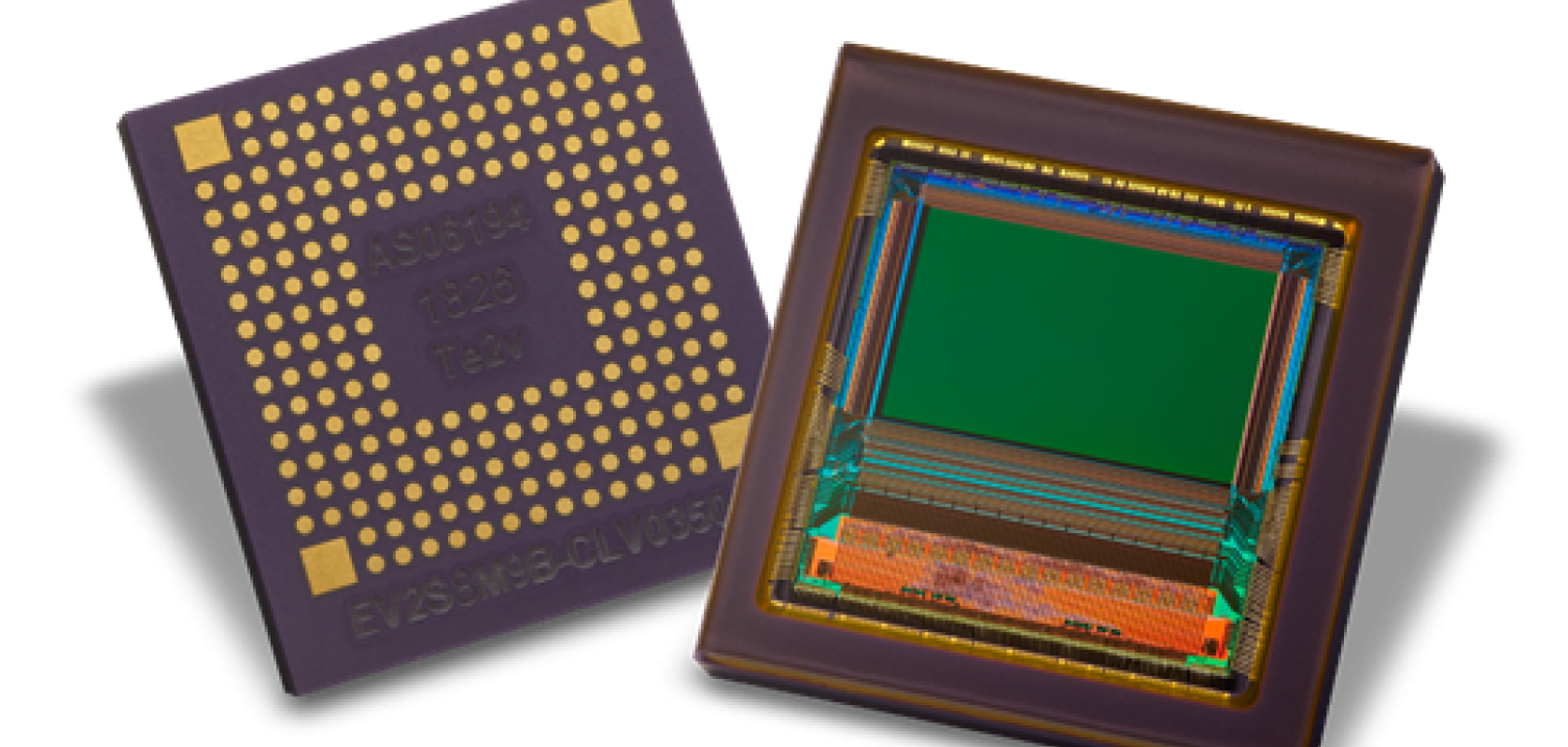 Teledyne e2v, a Teledyne Technologies company and global innovator of imaging solutions, announces that samples are now available for Emerald 8M9, the newest member of the Emerald CMOS image sensor family, which is dedicated to machine vision and Intelligent Traffic System (ITS) applications. 
Emerald 8M9 features a small, 2.8µm low-noise global shutter pixel and differentiates from other CMOS image sensors by providing a high 8.9 Megapixel resolution within a compact 2/3 inch optical format. The sensor is available in two speed grades with no restriction on features: a standard speed model (47fps @10bits) and a high speed model (107fps @10bits) to address diverse performance requirements.
The new sensor has a low readout noise of 2.8e-, which combined with 65% QE, provides accurate inspection and surveillance even in low-light conditions. Emerald 8M9 also benefits from application specific features including the unique ability to independently configure the exposure time and position of Regions of Interest (ROI) for several areas in the same scene. Combined with its high resolution, this feature enables simultaneous automatic license plate recognition over several lanes of traffic or simultaneous verification tasks using a single sensor. 
Vincent Richard, Marketing Manager at Teledyne e2v, said "Emerald 8M9 is designed specifically to address the demands of machine vision, high resolution surveillance and traffic intelligence. The sensor is unmatched in the industry because of its versatile feature set. For example, real-time High Dynamic Range mode allows high resolution capture of fast moving situations from daylight to night-time with minimum artefacts and blur effects." 
Samples and demo kits are now available and mass production is planned for Q1 2019, please visit the product web page or contact us for more information.