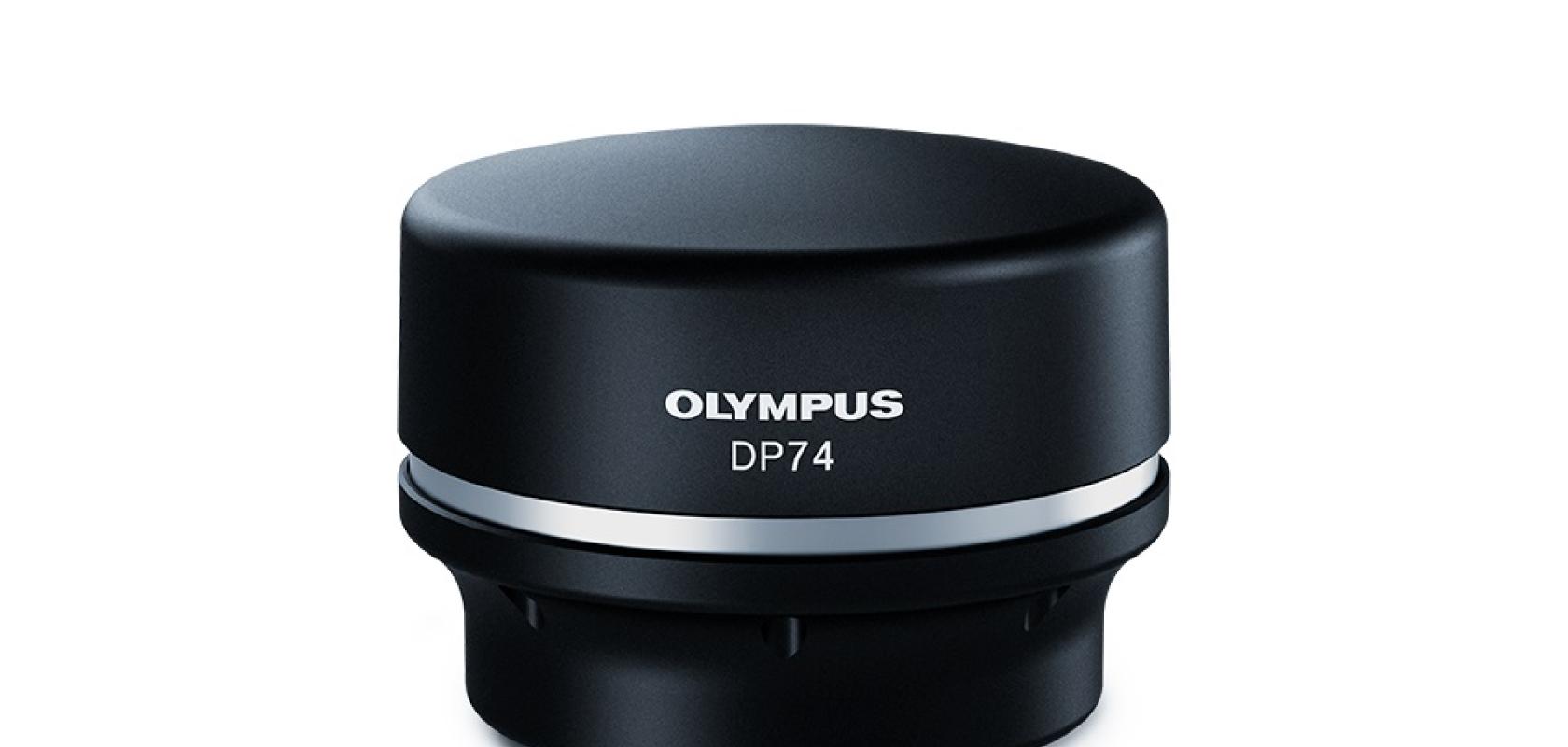 Helping to save time and increase comfort at the microscope, Olympus' new DP74 camera for brightfield and fluorescence delivers intelligent imaging with a range of innovative features designed to facilitate the workflow and enhance return on investment (ROI). Features include a "Position Navigator" to automatically track the position on the sample, a time-saving anti-whiteout function, and noise reduction for low-light fluorescence signals. These capabilities help to push the boundaries of any microscope making the DP74 a truly enabling camera, highly suited for both research and routine use.
Able to produce a faster and more fluid live image than ever before, the DP74 camera now features a 60 fps live image. While lower frame rates can slow down everyday operations like panning and focusing, the DP74's 60 fps delivers an experience that is remarkably similar to looking through the oculars. This not only enables enhanced comfort at the microscope by reducing reliance on the oculars, but also facilitates on-screen discussion and collaboration, for both small and big audiences.
Olympus' DP74 camera is specially designed to image at a high sensitivity in both brightfield and fluorescence applications. This combination makes the DP74 ideally suited for a wide range of life science applications, particularly where samples with different types of staining are used on the same microscope. The DP74 also significantly improves the workflow of many industrial applications, where challenging samples with a highly variable brightness can be clearly visualised in the live image thanks to the LiveHDR function.
Saving time and pushing the boundaries of any microscope, the DP74 also features a new "Position Navigator" function. This feature, which enables the camera to understand and remember structures on the sample, allows the creation of a sample map in real-time by simply moving the manual stage. No expensive encoded or motorised stages are required, making the DP74 a cost-effective alternative for upgrading any microscope.
When working on low-emitting fluorescent samples, the DP74 camera automatically recognises the challenging illumination situation and applies an active noise reduction function. This results in a fast live image while searching for the field of interest, even when long exposure times are required, and in a clean snapshot as soon as the image is stationary again.
These intelligent features – together with the time-saving anti-whiteout function, which quickly restores the live image saving many seconds each time an objective is changed – reinforce the DP74's position as an excellent choice for both routine and specialist applications, pushing the boundaries of any microscope and enabling fast, comfortable and high-quality imaging.