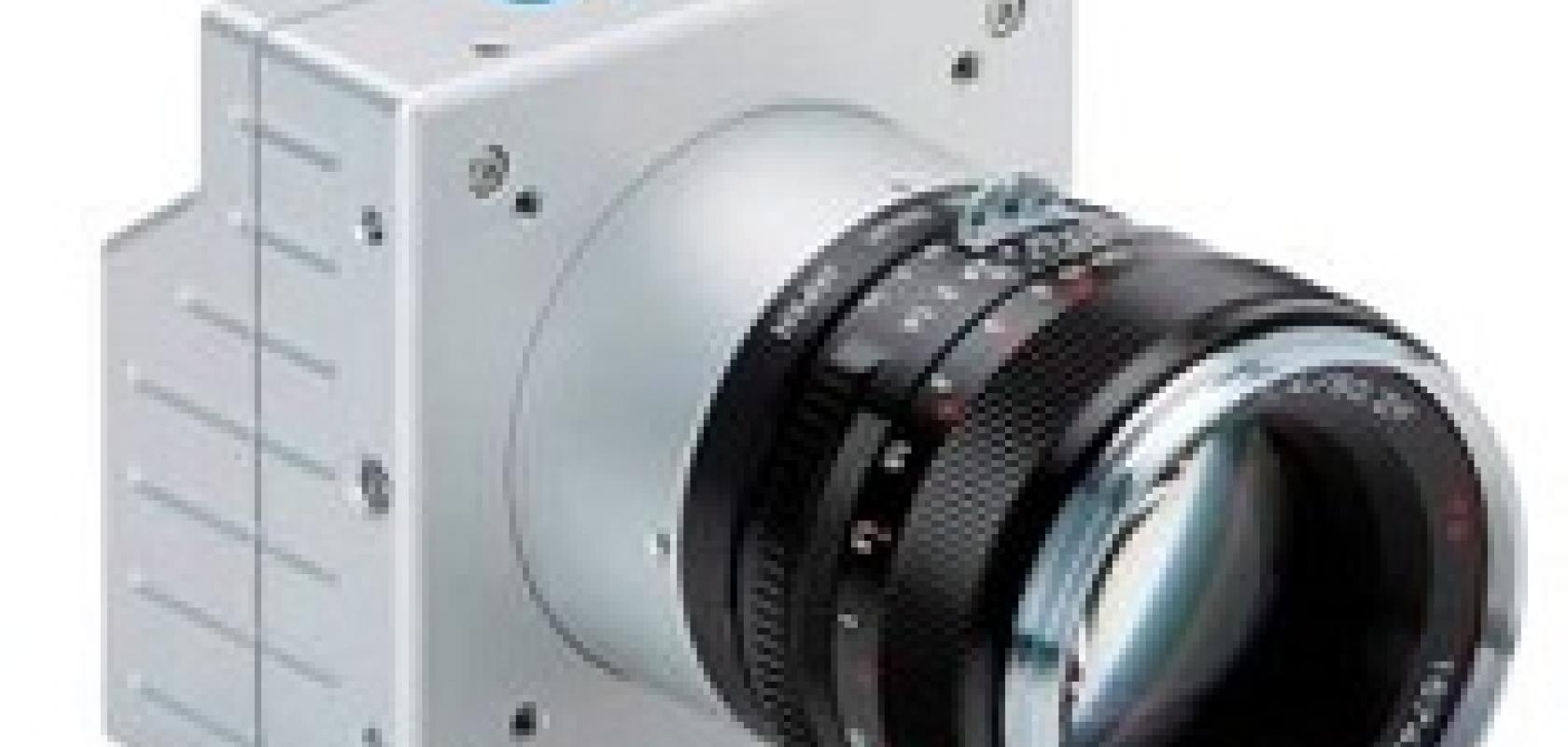 Optronis now supplies a range of high-speed cameras to satisfy virtually all industrial image processing needs. Cameras by Optronis are used throughout the world for high-end automation, 2D/3D AOI applications and in the machine vision sector. By supplementing the CamPerform range with the recently publicised CP70 and CP 90 lines, customers can now choose from a broad palette of practical, industry-standard cameras that can even be tailored to their specific needs.
CamPerform cameras serve as imaging components for measuring equipment in high-end automation, laser triangulation operations and optical inspection systems. Depending on the requirement, these applications call for a diverse range of features. Frame Frame rates are often more of a factor in laser triangulation than high-end automation, where image detail is crucial. There is a very wide range of products on the market, but no other manufacturer supplies a selection of products to such a high standard to provide a solution to every need.
Equipped for every requirement
Customers can choose from a spectrum of products in the 70 and 90 lines: while the CP70-1 and CP90-3 with their high degree of light sensitivity and frame rates of up to 200,000 images per second meet the requirements for very high frame rates, the CP70-12 and CP90-25 offer very high resolutions of up to 25 million pixels. The CP90-4 completes the range with a camera which has been specially developed for use in 3D measuring technology.
Tailor-made - and still with plenty to choose from
Furthermore, Optronis also has the perfect answer where a specific requirement exists, as the company is able to supply high-speed components to meet the precise requirements of OEM and non-standard production. And they incorporate the full complement of standards which not only make it easier to integrate the equipment but make light work of the task as well.
Clearly focused
"We supply high-speed cameras which are configured precisely to the growing needs of industrial image processing on the basis of value for money and the technical requirements. That's why we're giving out a clear signal to machine vision users, a sector which is always hungry for performance," says Dr. Bernd Reinke, Product Manager at Optronis, "At the same time, we're raising the bar high for the competition with the exceptionally comprehensive level of standardisation in our products when it comes to ease of use and integration. We'll have these products on show at this year's VISION under the banner 'THE FUTURE IS NOW'. We want to continue to be a strong partner - and perhaps an even more significant partner - within and on behalf of industry and system integrators."
Industry standard and high performance
CamPerform cameras from Optronis are equipped with DIN 1.0/2.3-compliant, 4-channel CoaXPress interfaces. The sturdy, industry-standard housing plus intelligent PowerDesign provide the optimum solution for integration into rugged and performance-hungry industrial applications. All Optronis CamPerform cameras are shockproof and vibration-proof in accordance with DIN EN 60721-3-2, offer GenICam™ standard compliance for easy integration, meet CE and RoHS standards and are EMVA 1288-certified.
The CamPerform range will be on display at this year's VISION in Stuttgart on 8-10 November on the Optronis stand 1F14 in Hall 1. For further information, visit www.the-future-is-now.info.