Camera suited to tight installation space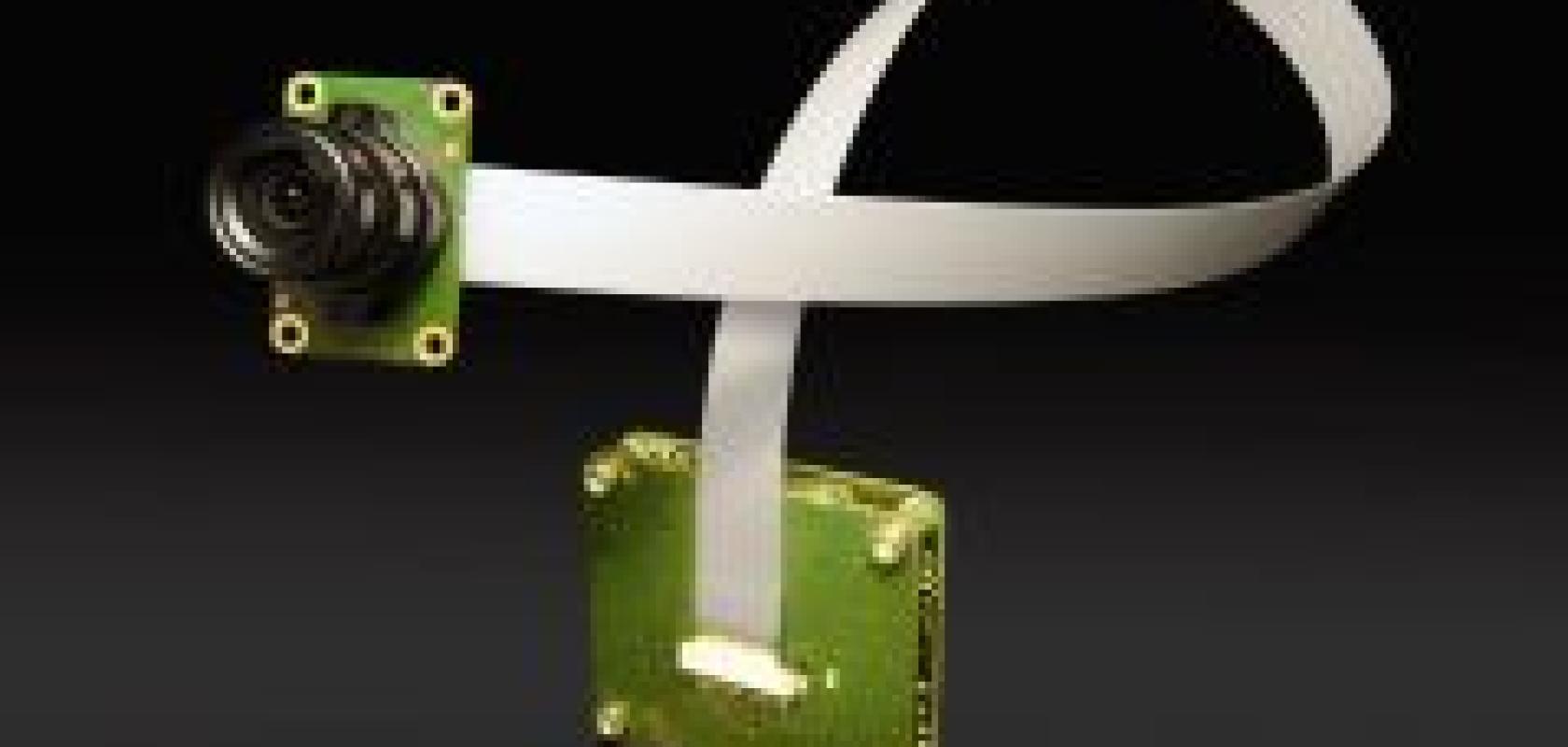 For OEM applications with tight or angled installation space, VRmagic has introduced a camera with an offset and sensor that can be freely positioned. The sensor is connected to the central unit by a flex-foil-cable, up to 50cm in length, with LVDS transmission. The size of the sensor board is 28 x 19mm.
The 1/3-inch CMOS sensor with global shutter is capable of producing 69 images per second at a resolution of 754 x 482 pixels and 80 images per second at a resolution of 640 x 480 pixels. This makes the camera ideal for capturing both still images as well as fast motion sequences. It is available in monochrome and colour, as a board camera (VRmC-12eOEM) or equipped with standard M12 optics (VRmC-12eCOB). The size of the central unit is 42 x 38mm.
A high-speed USB 2.0 interface allows data transfer to a PC without additional frame grabber hardware. Power is supplied via the USB cable.
If an application consists of several cameras, these can be triggered synchronously with the software trigger. The API of all VRmagic camera models offers developer's unrestricted access to all sensor parameters and raw sensor data. The SDK offers an interface to ActiveVisionTools, Common Vision Blox and Halcon.