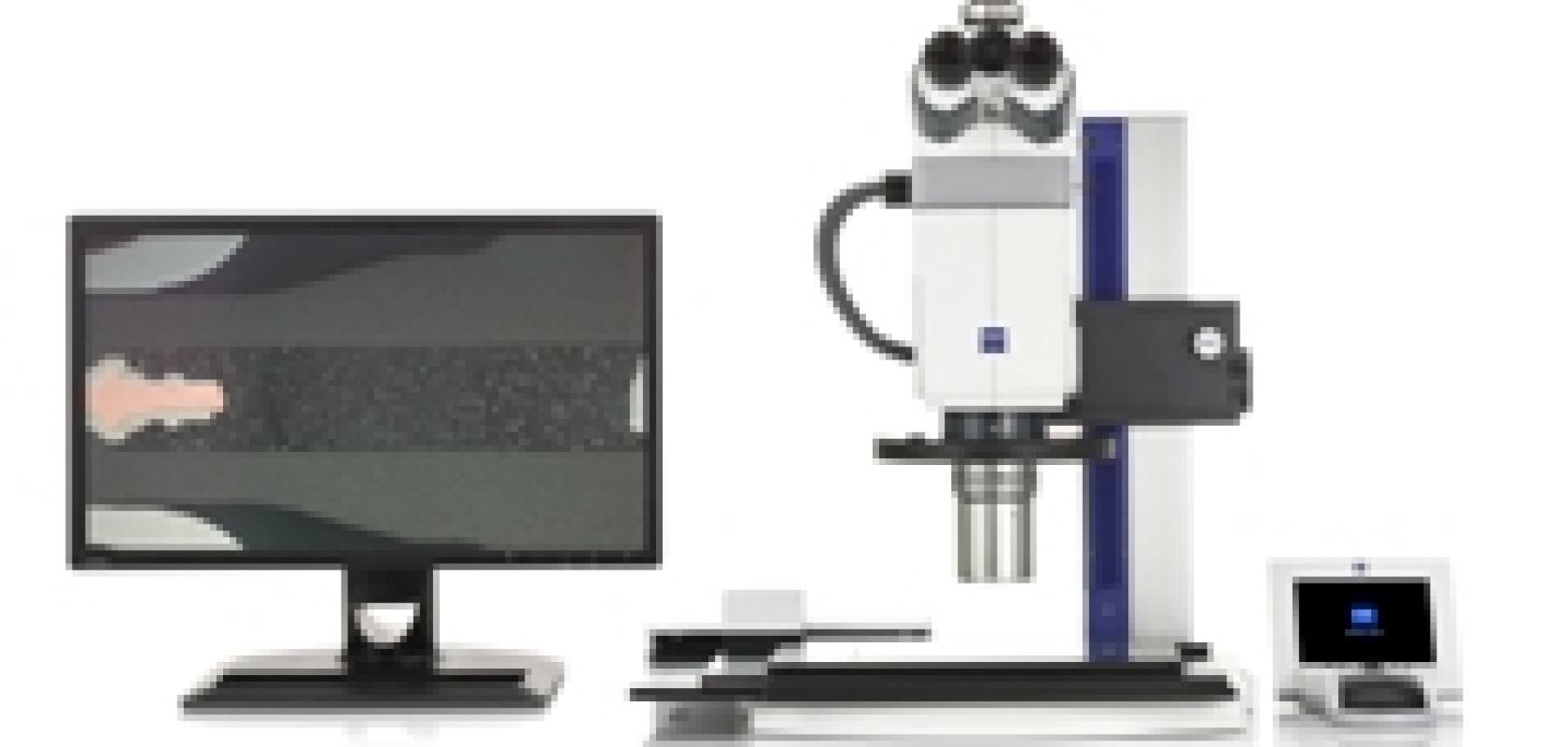 Carl Zeiss has released the Axio Zoom.V16 microscope, ideal for industrial inspection. Zoom microscopes are now combining typical benefits of stereomicroscopes such as zoom optics and long working distances with the higher resolutions of light microscopes. In comparable image fields, Axio Zoom.V16 offers a 2.5 times higher resolution than stereomicroscopes. The microscope has a 16x zoom range.
Zoom microscopes with high apertures offer decisive benefits when it comes to scanning component parts as well as in quantitative and qualitative materialography. Identifying homogenous component parts is as vital for optimising production processes as it is for quality assurance.
Fast imaging of large measuring surfaces with high enlargements allows for statistical analysis of structures: details such as pores can be enlarged to a great extent, then analysed, digitally imaged and documented. The EpiRel contrast shows a relief structure even on flat samples, such as wafers.