90°angled sensor module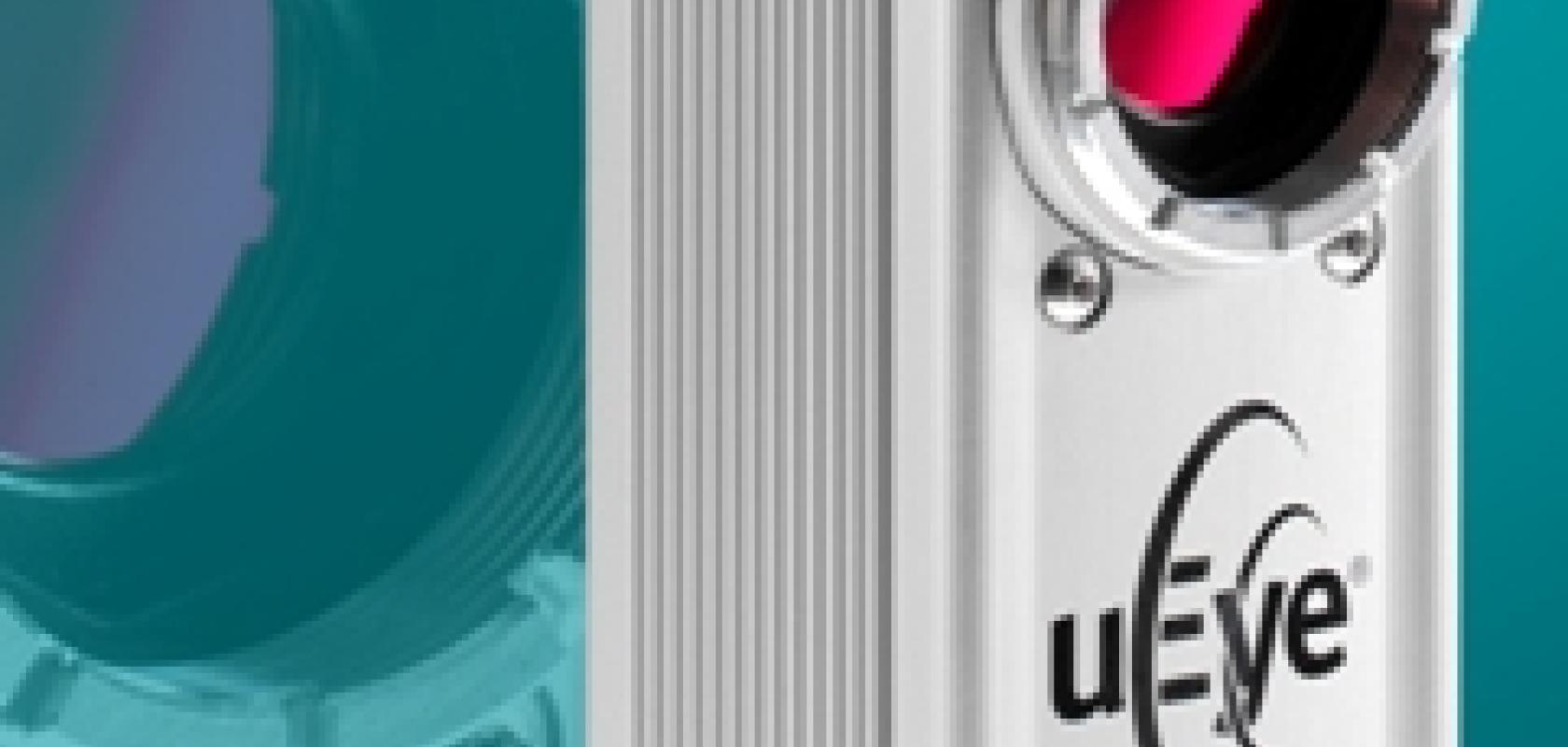 For its Gigabit Ethernet camera series, IDS Imaging Development Systems has introduced a design with a 90° angled sensor module. The lens is connected at the side of the housing, thus reducing the camera's mounting depth to 38mm. The design was specially developed for applications with limited space for camera integration. With up to 5 Megapixels resolution, two processor cores as well as GPIO and RS232 interfaces, the Gigabit Ethernet series is the current flagship of the uEye cameras from IDS.
The variety of features makes this camera suitable for complex applications in industrial and non-industrial machine vision. The transmission bandwidth is significantly higher than with comparable USB-based cameras, and cable lengths up to 100m are possible.
The uEye camera is available in various monochrome and colour models with CCD or CMOS sensor and resolutions from 640 x 480 to 2560 x 1920 pixels.
Like all variants of the Gigabit Ethernet series, the 90° angled versions have a C-mount lens adapter with adjustable flange back distance. The camera supports voltages from 6V through to the typical 24V used in mechanical engineering.
Besides a trigger input and a flash output, which are both optically decoupled, the GigE cameras have an RS232 interface and two GPIO ports that can be used either as digital inputs or digital outputs.
The uEye Camera Manager ensures a straightforward setup and integration. The camera can be configured automatically as soon as it is connected to the network, thus eliminating the need to manually adjust the IP settings. The Software Development Kit (SDK), which is also supplied with the camera, additionally provides advanced parameter settings and is identical to the SDK of the uEye USB models. Upgrading to the GigE is quick and does not require any changes to the application.