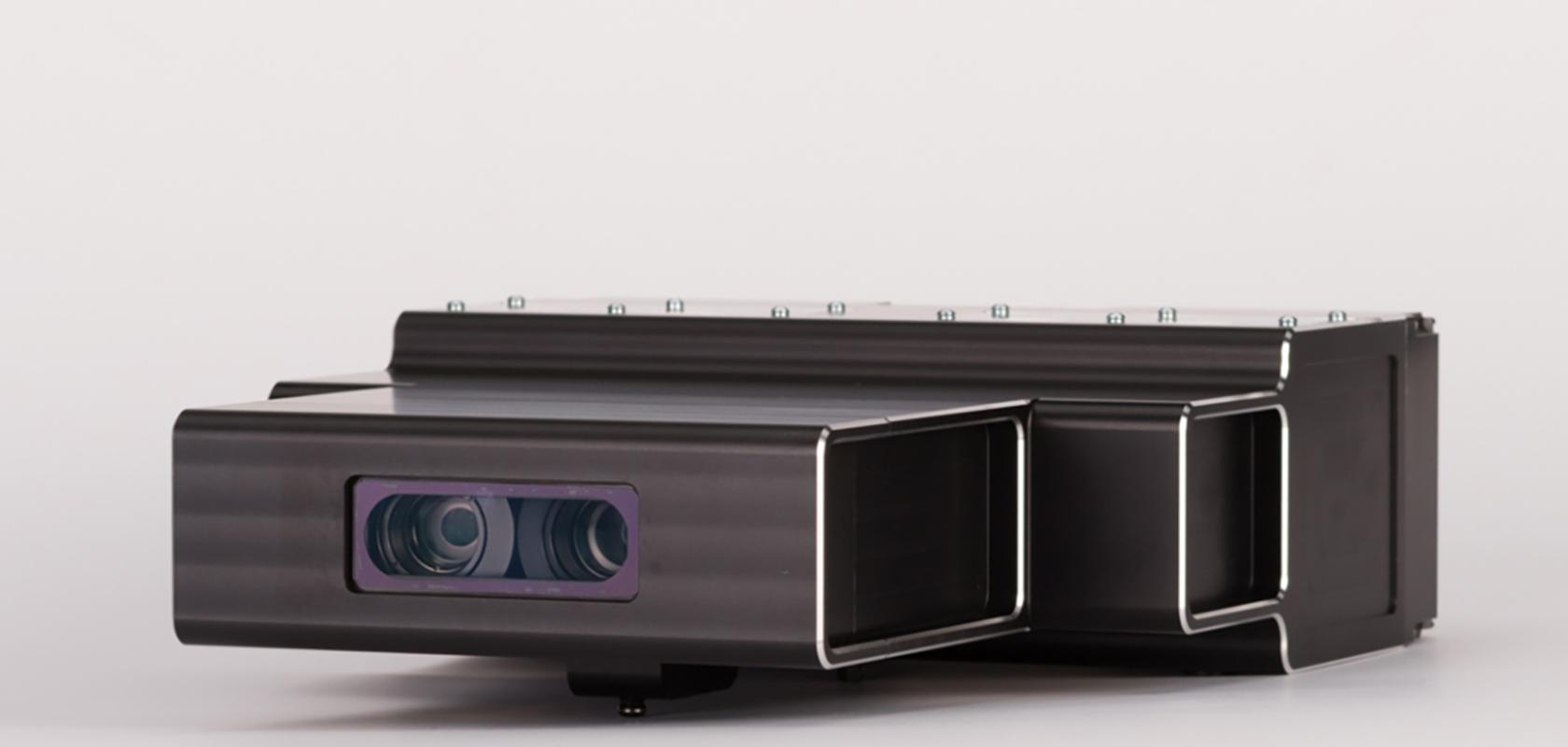 Chromasens, a manufacturer of line-scan camera systems for 2D and 3D machine vision applications, introduced the latest generation of its 3DPIXA stereo line-scan colour cameras, the 3DPIXA HR (High Resolution), now offering more speed and high optical resolution. 
The new cameras are available in two models: The 3DPIXA HR 5µm has a larger field of view of approximately 35mm and a scanning speed of up to 30kHz, which allows for very short inspection times at a resolution of 5µm. The 3DPIXA HR 2µm camera is designed for applications requiring even higher resolution and precision and covers a 16mm field of view. Interactions between camera electronics and optics were also enhanced, resulting in greater image sharpness at the edges. These advanced features make it possible for the new cameras to perform 3D inspections deemed unsolvable with traditional machine vision resources. 
An example of such an application is Flip Chip assembly where miniaturized components are no longer soldered, but pressed into place to a substrate, board or carrier. Components must be precisely aligned in the µm-range, requiring inspection systems with extremely high optical resolution. Intelligent functions and the higher resolution integrated into 3DPIXA HR cameras enable inspection in Flip Chip assembly and other challenging 3D applications, such as verification of wirebonds and printed circuit boards and the detection of micron defects on reflective flat or cylindrical metal surfaces.
Images captured by 3DPIXA HR cameras can be referenced by Chromasens 3D Viewer software, along with software packages such as National Instruments LabVIEW, MVTec HALCON, Matrox MIL, and SAC Coake for analyzing and performing various inspections.