Thermographic 3D sensor gives robots view of glass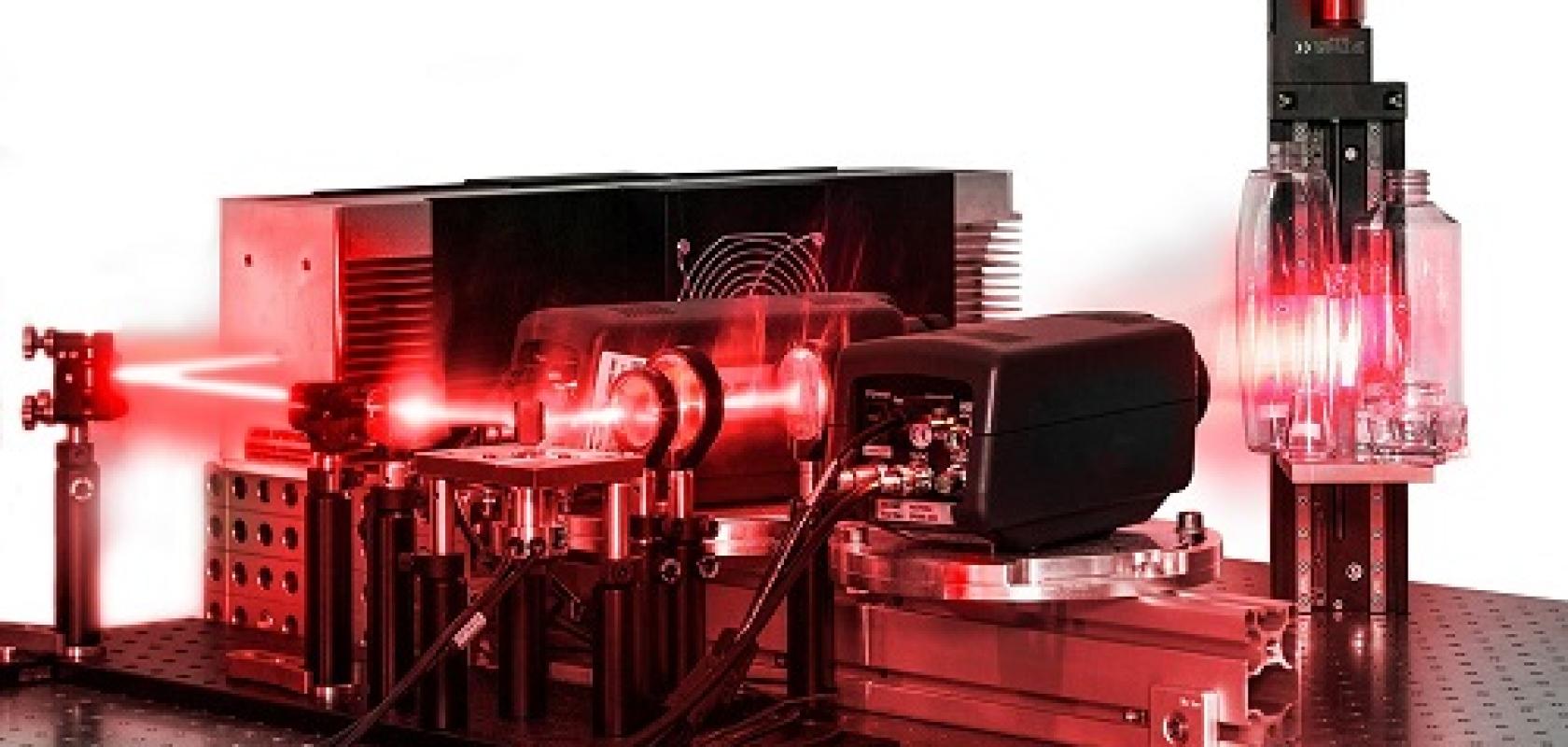 Scientists at the Fraunhofer Institute for Applied Optics and Precision Engineering IOF have designed a thermographic 3D sensor able to detect glass or highly reflective surfaces.
The sensor, called Glass360Dgree, uses a CO2 laser to heat the object locally – typically by less than 3°C – and then two thermal imaging cameras measure the temperature distribution on the object's surface to get a 3D image.
Software developed at Fraunhofer IOF analyses the images of the heat signature left by the narrow infrared line from the CO2 laser. The software uses the two differing viewing angles and the resulting deformation in the recorded fringe pattern to reconstruct the spatial coordinates. It then merges the data into the exact dimensions of the object.
Recently, the researchers from Jena have increased the measurement speed of the sensor. They believe the sensor opens up new possibilities for automating industrial processes, particularly as an input for robot guidance when working with transparent or reflective surfaces.
Fraunhofer IOF stated that applications in large-scale industrial manufacturing processes such as the semiconductor or automotive industry could be possible.
Fraunhofer IOF will exhibit the sensor at the Control trade fair, from 3 to 6 May in Stuttgart, and at Hannover Messe, from 30 May 30 to 2 June.
'Our research group has been cooperating for years with companies from a wide range of production fields,' said Dr Stefan Heist, head of the 3D sensors research group at Fraunhofer IOF. 'Among them are companies from semiconductor manufacturing, the automotive industry and aviation. We looked at joint projects from the past and analysed how our 3D glass sensor could achieve better results than conventional sensors in various application scenarios. We were able to identify three key starting points to make our system ready for potential use in a large-scale industrial manufacturing facility.'
The team found the ideal balance between the level of detail needed in resolution and the duration of a measurement. They also investigated various options for the optical setup of their 3D sensor in order to adapt the measurement field to the task at hand and the space available within a manufacturing plant.
In addition, the team led by Dr Heist and Martin Landmann, also a researcher at Fraunhofer IOF, worked closely with scientists from the Ilmenau University of Technology to optimise the data processing of the measurement system. The team from Ilmenau succeeded in efficiently deriving the active control of a robot and its respective tools from the obtained measurement data.