SPIE acquires Xmark Media to run Photonex UK trade fair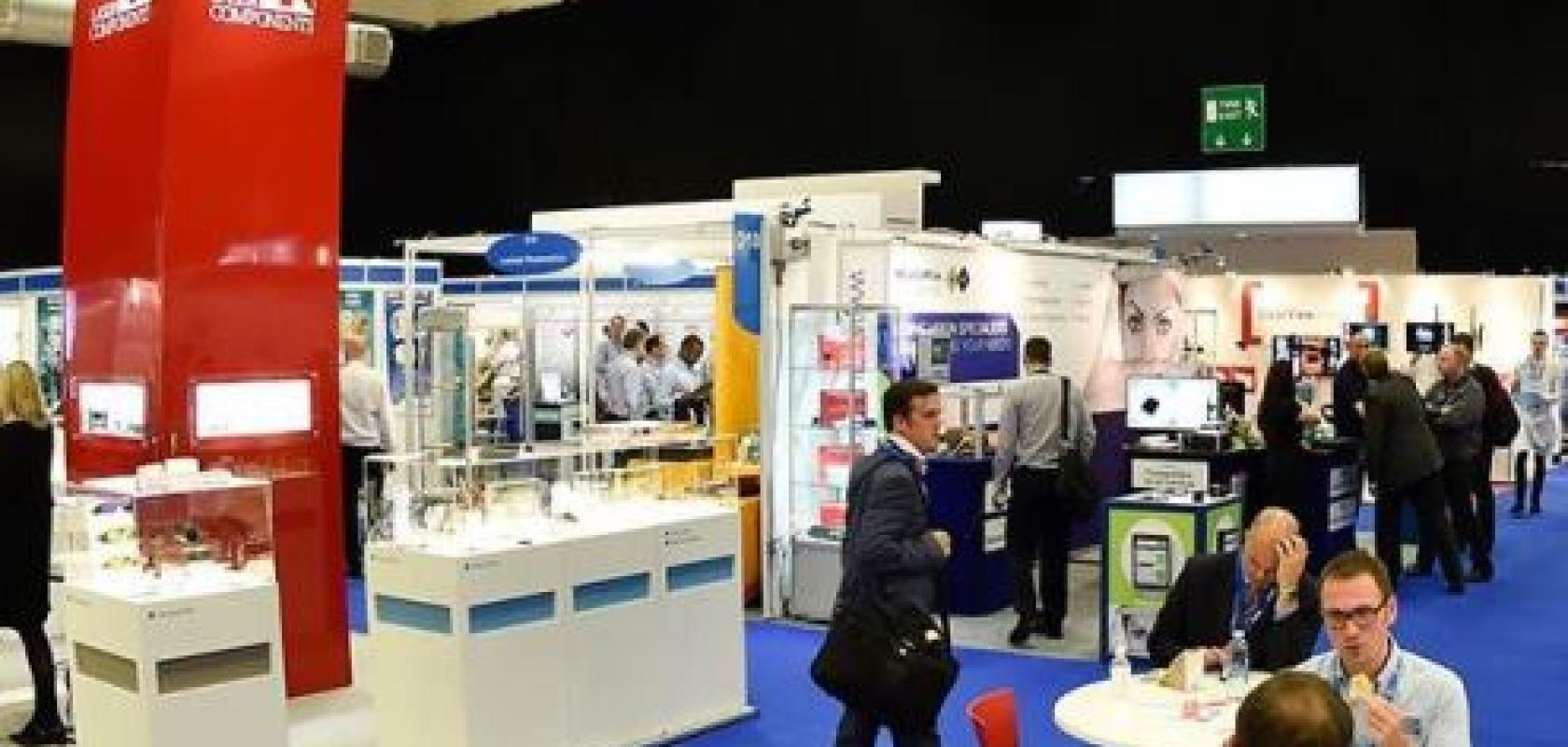 The organiser of Photonex, Xmark Media, has been bought by SPIE, the international society for optics and photonics.
Xmark Media organises the photonics trade fair Photonex Europe, held alongside Vacuum Expo and Graphene Expo, which this year will take place from 9 to 10 October in Coventry, UK. Xmark Media also runs a range of regional UK photonics roadshows and university exhibitions.
The acquisition expands SPIE activities in Europe, adding to established technical events in numerous locations – including Germany, France, and the Czech Republic – which are supported by the SPIE Europe office in Cardiff, UK.
Photonex Europe, which began in 1992, is an annual exhibit showcasing the latest technologies and developments in the photonics field, including biophotonics, fibre optics, imaging, lasers, microscopy, opto-electronics, and quantum photonics. The two-day event brings together supplier companies, consultants, industry leaders, and researchers from across the world.
SPIE CEO, Kent Rochford, said: 'We see great potential when experts, suppliers, buyers, scientists, and engineers from across the globe meet to discuss new challenges and solutions, and we're thrilled that Xmark Media reached out to us to help strengthen support for the photonics community in the UK by including Photonex in the SPIE portfolio.'
'The people we attract to Photonex are leaders and innovators at the forefront of optics and photonics technology, so our community has a natural home within the SPIE family,' said Xmark Media exhibition and marketing director Laurence Devereux. 'I've always had great respect for SPIE and am delighted that this transition enables us to continue with our determined objective to support the growth of the photonics industry in the UK and Europe. Joining forces with SPIE, with its international reach, will boost the visibility of our events, presenters, and exhibitors.'
'This is an exciting development that will further support the global photonics industry, including those manufacturing in the UK and the many international companies supplying photonics solutions to UK users,' said UK Photonics Leadership Group chief executive John Lincoln. 'The UK photonics community has worked with SPIE conferences and events over many decades, and will be very supportive in expanding this key UK event, further leveraging SPIE's renowned capability in helping people share ideas that move optics and photonics technology into high-impact applications.'
'The UK is an important market for Edmund Optics, so we are delighted that SPIE is taking Photonex to the next level,' said Edmund Optics president and COO Samuel Sadoulet. 'Our office in York and our international teams support the many first-class research and manufacturing organisations throughout the British Isles, which is why we are an exhibitor at Photonex in October. I am confident that SPIE will do a great job organising the largest optics and photonics exhibition in the UK.'
SPIE organises optics and photonics conferences and technical exhibitions. Its flagship, SPIE Photonics West, is held annually in San Francisco, CA, USA.