Rembrandt's The Night Watch in 44.8-gigapixel detail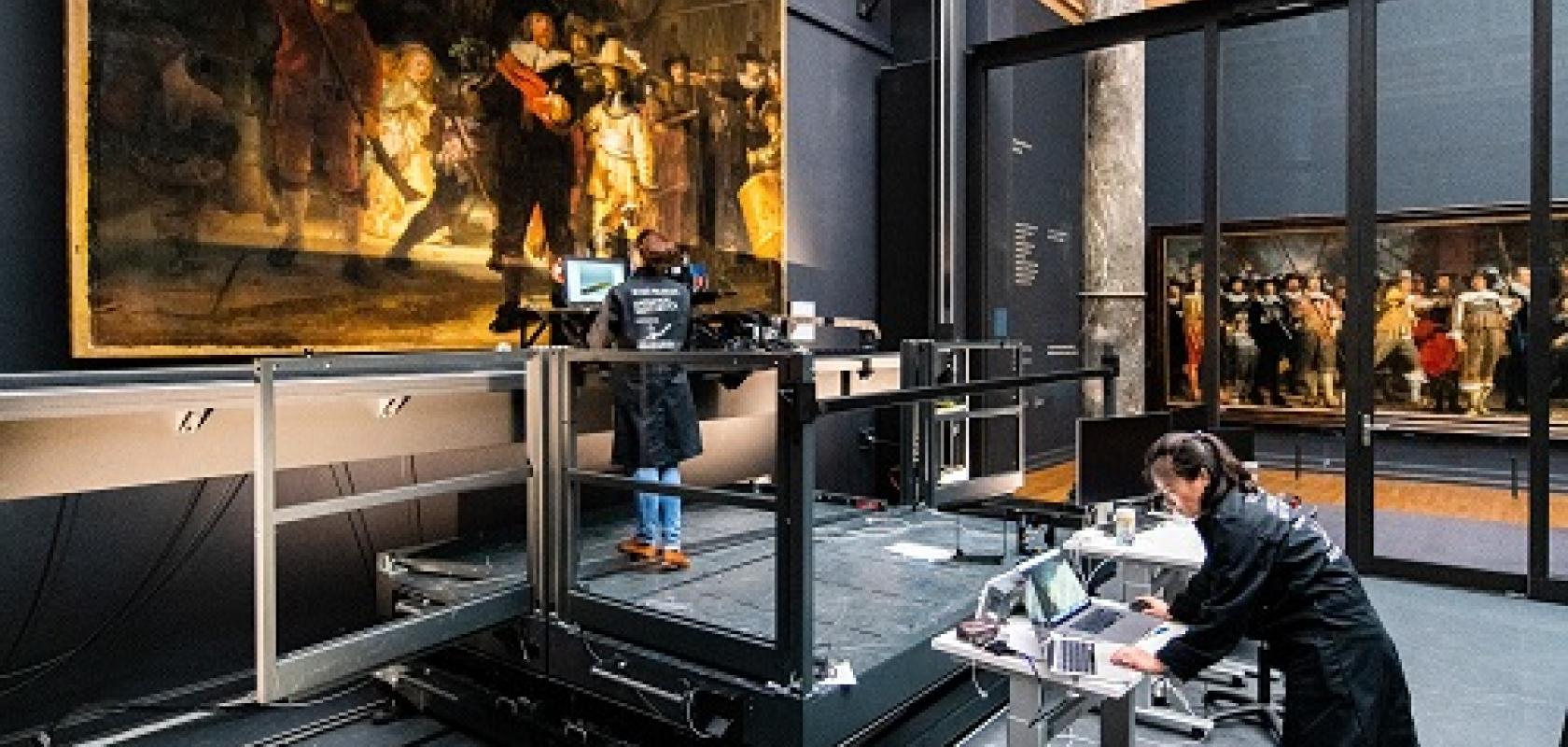 The Rijksmuseum in Amsterdam has published a 44.8-gigapixel image of Rembrandt's The Night Watch on its website.
The composite picture, made of 528 exposures stitched together digitally, makes it possible to zoom in on individual brushstrokes and even particles of pigment in the painting. The resolution is such that the distance between each pixel is 20µm.
The work is part of a research and conservation project called Operation Night Watch, which began in June 2019.
The 44.8-gigapixel image allows scientists to study the painting in detail remotely. It will also be used to track any future ageing processes that occur in the painting.
The research team has also scanned the painting using macro x-ray fluorescence imaging, to get information on the chemical composition of the pigments Rembrandt used.
Imaging techniques like macro x-ray fluorescence scanning and hyperspectral imaging are revealing much about the history of works of art. Researchers have used x-ray techniques to probe the chemistry of cadmium sulphide-based oil paints in Edvard Munch's The Scream, while The National Gallery in London held an exhibition late last year showing findings from investigative work with hyperspectral imaging on Leonardo da Vinci's The Virgin of the Rocks.
The second phase of Operation Night Watch, the restoration of the painting, has been rescheduled to early 2021 because of the pandemic.
Further reading
Spectral imaging sheds light on Leonardo masterpiece - Giorgia Marucci from Pro-Lite Technology visits the National Gallery in London to find out how hyperspectral imaging was used to reveal the history behind Leonardo da Vinci's The Virgin of the Rocks