New wonder polymer unlocks affordable thermal imaging optics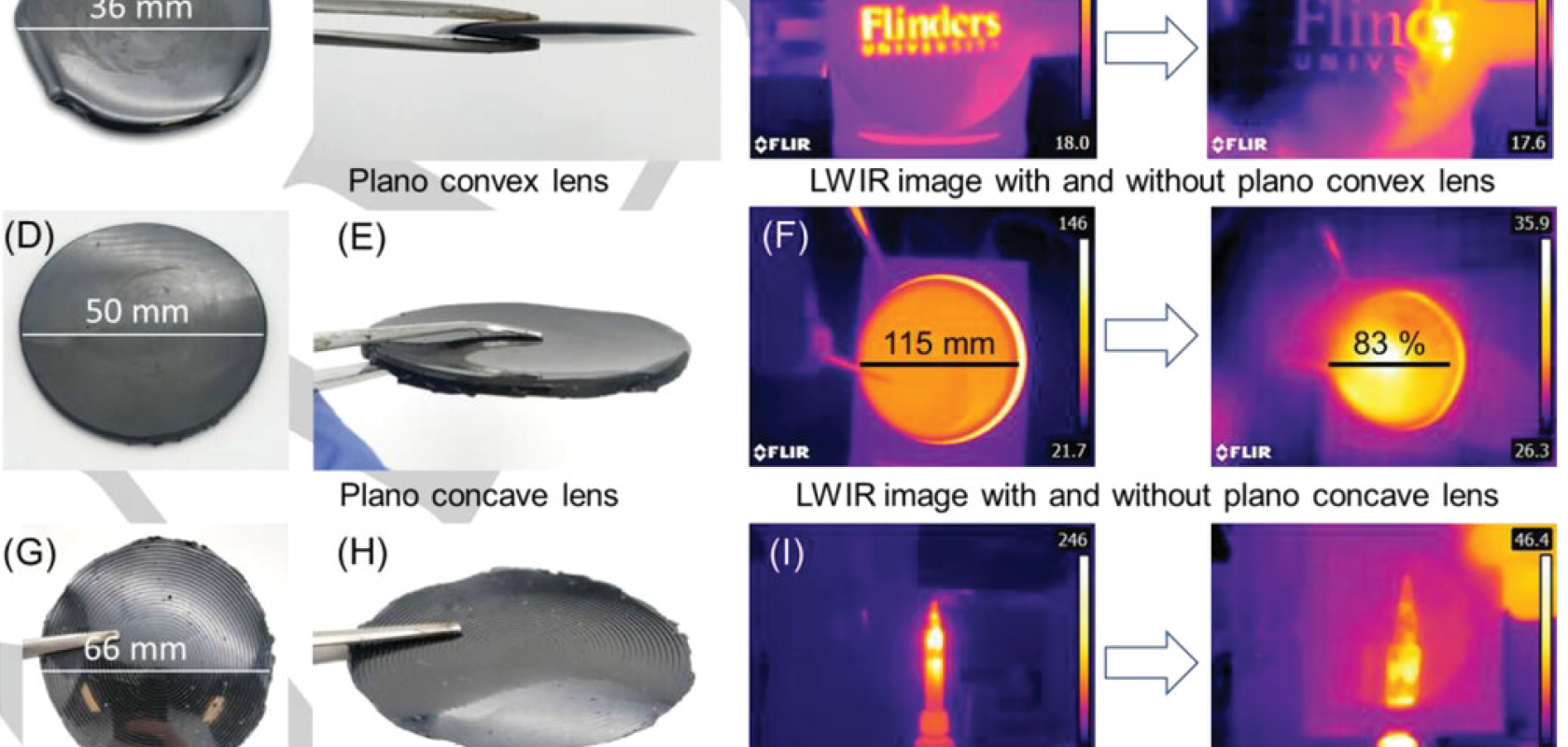 Australian researchers have discovered a low-cost polymer with "the highest long-wave infrared transparency ever reported for a plastic" that could unlock affordable lenses for thermal imaging cameras.
Reported in Advanced Optical Materials, the polymer could serve as a cost-efficient alternative to the glasses currently used to produce infrared optics.
Thermal and infrared imaging are used across industries including aerospace, defence, security and surveillance, medicine, electrical engineering, space exploration and autonomous vehicle operation.
However, the optical materials currently used to produce infrared lenses, namely germanium or chalcogenide glasses, can be expensive and are becoming increasingly difficult to find. Germanium is an element in short supply and with a hefty price tag – lenses made with it can cost thousands of dollars – while chalcogenide glasses are often made using toxic elements such as arsenic or selenium.
Searching for a much-needed alternative, a multidisciplinary team at Flinders University in Adelaide, Australia has developed a solution using an entirely new polymer made from sulphur and cyclopentadiene – two widely available and therefore very affordable materials. Sulphur is produced in many millions of tonnes in petroleum refining, with billions of tonnes also available in geological deposits, while cyclopentadiene is also derived from low-cost materials produced in petroleum refining.
The researchers combined the two materials together in a newly designed reactor to produce a black polymer with "the highest long-wave infrared light transparency ever reported for a plastic." The reactor enables the affordable monomer building blocks to be combined in gaseous form, a feat previously considered impossible by other researchers in the area, according to the Flinders team. 
The resulting polymer can then be moulded into a variety of lenses, with such methods being dramatically faster than lens production involving mechanical processes such as milling, for example. What's more, the new polymer is so affordable that the amount required to produce a 1g lens costs less than 1 cent.
"The material combines high performance, low cost and efficient manufacturing," says PhD candidate Sam Tonkin, first author of the new paper. "It has the potential to expand the use of thermal imaging to new industries which were previously limited by the high cost of germanium or chalcogenide lenses. This is a rapidly developing field which will see exciting advances in the next few years."
The fact that the polymer is black will also lend itself to the concealment of thermal imaging equipment, for example in surveillance applications, the researchers add.