Mark Williamson elected chair of VDMA Machine Vision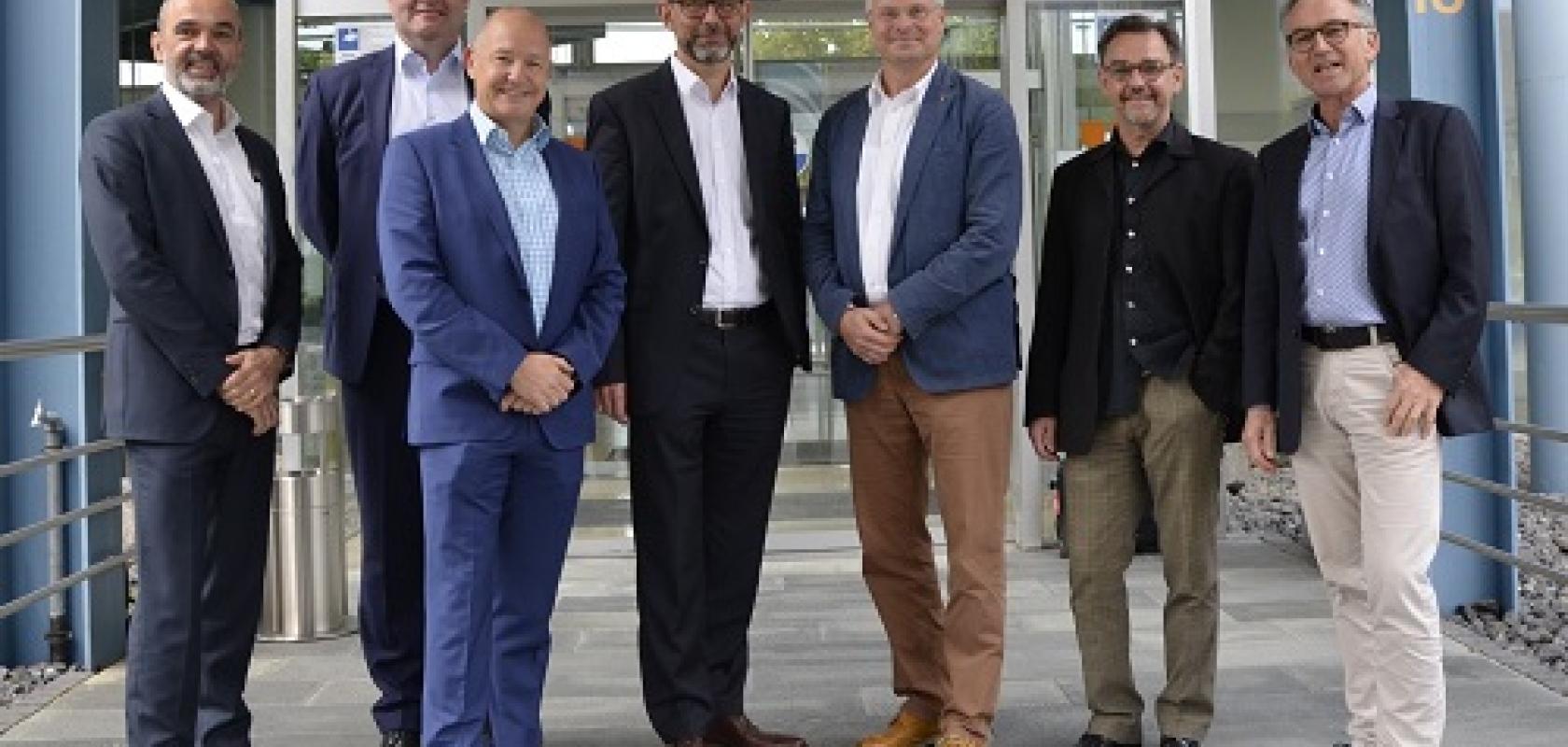 Stemmer Imaging's Mark Williamson has been appointed chairman of VDMA Machine Vision.
Williamson has worked for Stemmer Imaging since 2004 when Stemmer Imaging bought Firstsight Vision, a company he co-founded. Now, he is managing director of Stemmer Imaging Ltd in the UK, and part of Stemmer's senior leadership team in Germany.
Meanwhile, Frank Konrad, CEO of Hahn Automation, was elected chairman of the VDMA Robotics and Automation association, while Basler's CEO Dr Dietmar Ley was elected deputy chair.
Commenting after his election, Williamson said: 'The machine vision industry is in a state of transition. In recent years, we have seen many changes including company consolidations along with significant technological developments. We have the emergence of new players including start-ups, international corporations, and internet giants. Vision is seen as a key technology in the trend towards digitalisation, both in and outside the factory environment creating a lot of interest in vision technology.
'The European machine vision industry is in an excellent position. Between 2013 and 2019, turnover in Germany alone grew by an average of 9 per cent per year. In 2020, while turnover declined by 4 per cent due to Covid-19, the decline was nowhere near as drastic as in many other industries with good prospects for future growth. It is important to strengthen this excellent standing, to open up further growth markets in the industrial and non-industrial environment and to include new players. The VDMA Machine Vision division, with over 115 members across Europe, has an important role to play in enabling this potential growth,' he continued.
Williamson thanked the former chairman, Klaus-Henning Noffz, who has been on the VDMA Machine Vision board for nine years, the last three years of which as chairman. Noffz has decided not to stand for re-election for personal reasons.
Alongside Williamson, the board of VDMA Machine Vision for the next three years until 2024 is comprised of: Dr Heiko Frohn, CTO of Vitronic; Dr Horst Heinol-Heikkinen, founder and CEO of Asentics; Dr Martin Klenke, director of business development at Teledyne Imaging; Hardy Mehl, CFO, COO and CMO product business of Basler; Donato Montanari, board member, Deevio; Dr Olaf Munkelt, co-founder and managing director of MVTec Software; and Uwe Wiedermann, vice president, smart factory automation at Isra Vision.
Vitronic's Frohn, Asentics' Heinol-Heikkinen, and Munkelt from MVTec Software are also all on the VDMA Robotics and Automation board.