Kitov CAD robot planning tech wins Vision Award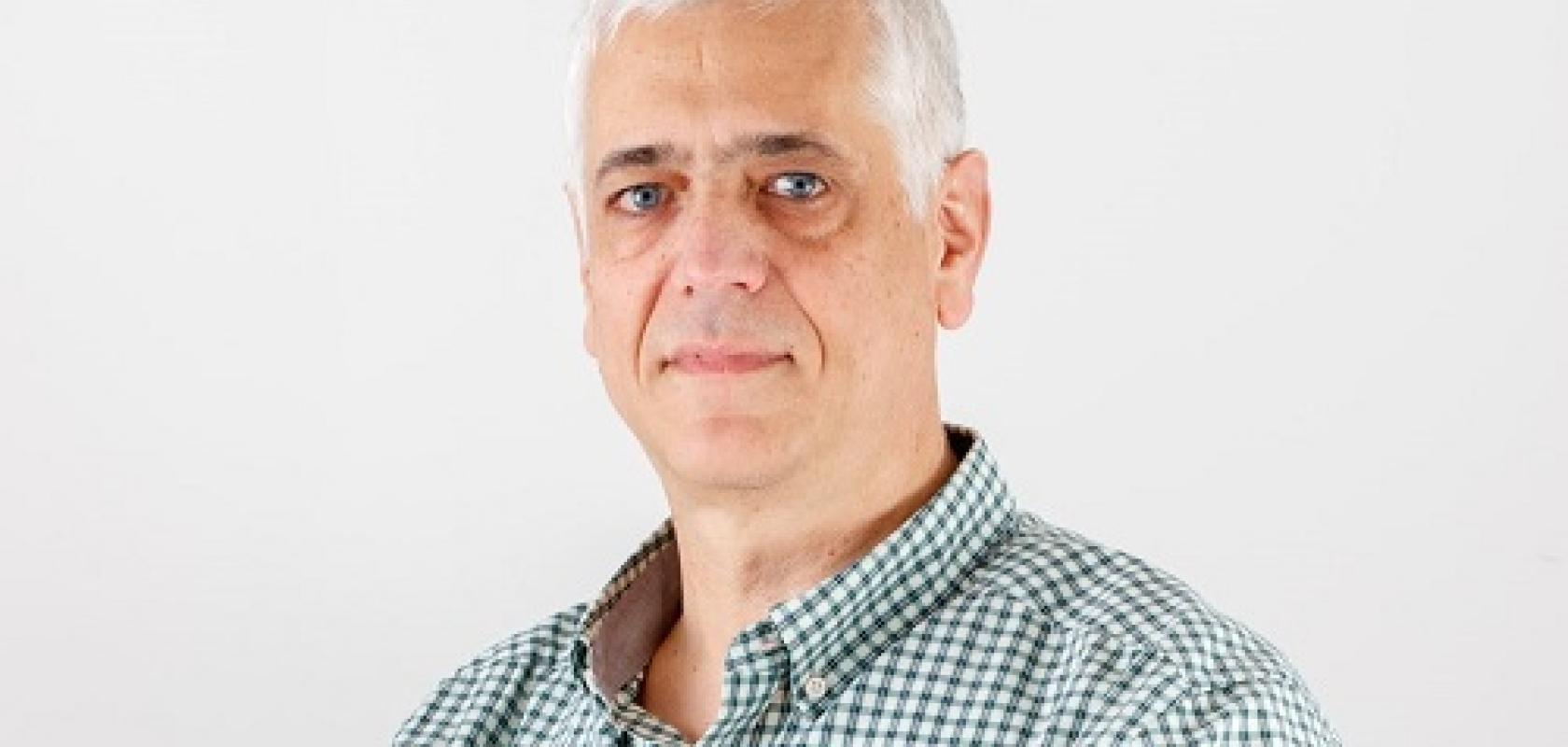 Kitov.ai has won this year's Vision Award, it has been announced at the Vision show in Stuttgart.
The company's CAD2Scan software takes information from a CAD model, including geometric and component specifications and specific inspection requirements, and uses it to plan a robot inspection task.
Presenting the award, Christian Ripperda, VP at Interroll and a member of the judging panel, said: "What we found here [with Kitov.ai] is a holistic approach to bring expert knowledge from illumination, ray tracing and material interaction together with robot path planning and programming."
Speaking on a webinar Imaging and Machine Vision Europe organised to introduce the award shortlist, Dr Yossi Rubner, Kitov.ai's founder and CTO, explained the rationale behind the company's technology: "To perform an easy automated visual inspection, we need to deal with two issues: firstly, the need for systems that can handle complex geometries, deal with customised products, and with high-mix production lines. For this Kitov offers robotic inspection solutions. Secondly, the need for a fast and simple way to automate the generation of inspection plans directly from the CAD model. This is the power of CAD2Scan."
Adam Tabor, COO of Kitov, speaking to Imaging and Machine Vision Europe, explained that Kitov's CAD2Scan software simplifies the setup of robotic inspection systems using CAD-based automated inspection planning.
He said that all the user needs to do is mark the inspection requirements directly on the CAD software. CAD2Scan will then automatically generate an optimal inspection plan, including the optimal camera poses and imaging parameters for each inspection requirement, the best inspection algorithms, and the fastest robotic scan, giving full coverage of the inspected areas.
Kitov's semantic detectors include a surface detector, label detector, screw detector, existence detector, and so forth. In addition, Kitov's open software platform allows easy integration of third-party detectors.
CAD2Scan is implemented as a plugin to common CAD software; it is available for SolidWorks and Creo. It also supports the evolving quality information framework ISO standard and can parse visual inspection requirements embedded into it.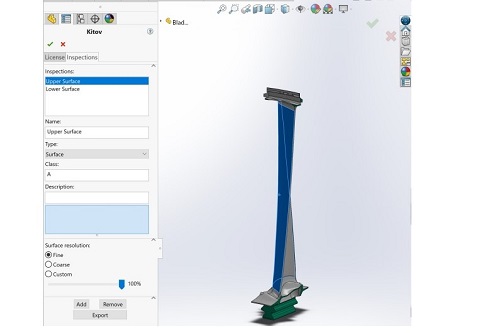 Credit: Kitov.ai
Tabor explained that CAD2Scan technology automatically deals with parts with complex 3D geometric shapes, such as metal moulding and CNC parts, which are difficult and time-consuming to inspect manually. It also analyses the part's material properties in order to determine the optimal illumination directions to maximise defect detection.
The main benefit of the software is to run quality inspection, but Tabor said that "customers can expect a reduction of the inspection time by a factor of two to four times, subject to the complexity of the product and the inspection requirements."
He said that additional benefits are the ability to automate inspection of complex products and those that are highly customised or manufactured in low volumes, as well as the digitisation of the inspection process.
In the early days of the company, Kitov's founders began by deploying its system for customised visual inspection projects. Following this, they decided to identify and automate the common needs for industrial inspection. Tabor said the initial market focus was on inspection of electronics parts. Later on, the capabilities were generalised to include complex parts in aerospace and automotive sectors.
In the webinar, Tabor said that the software is a good fit for inspection lines where the takt time is between 20 and 30 seconds.
Collecting the award at the show on behalf Kitov, Dr Christoph Hofbeck, Managing Director of RSBG Ventures, a corporate venture capital firm, said: "We have invested in Kitov Systems since 2018, and since then we got to know Kitov as a rising star in the technology cluster around Tel Aviv in Israel, as a company with a passion for innovation, as a company with outstanding artificial intelligence developers, and as a company with the ability to work and cooperate well together with technology partners. The Vision Award for Kitov shows that the company is on the right track in developing its advanced software platform, to become a relevant technology company in the international automation industry."
Tabor told Imaging and Machine Vision Europe that Kitov's main focus now is to further generalise its open software platform to handle any industrial automation environment. This is to include combinations of robots and mechanical automation, integrating into any control system, any MES/QMS system, and any inspection tool/detector.
"Kitov is pursuing partnerships with automation manufacturers that can integrate Kitov's automated planning and smart inspection capabilities," Tabor said. "An example of such a partnership is our work with Mitutoyo to develop smart inspection solutions for joint visual inspection and metrology solutions."