Industrial camera market to grow 7.4% over next five years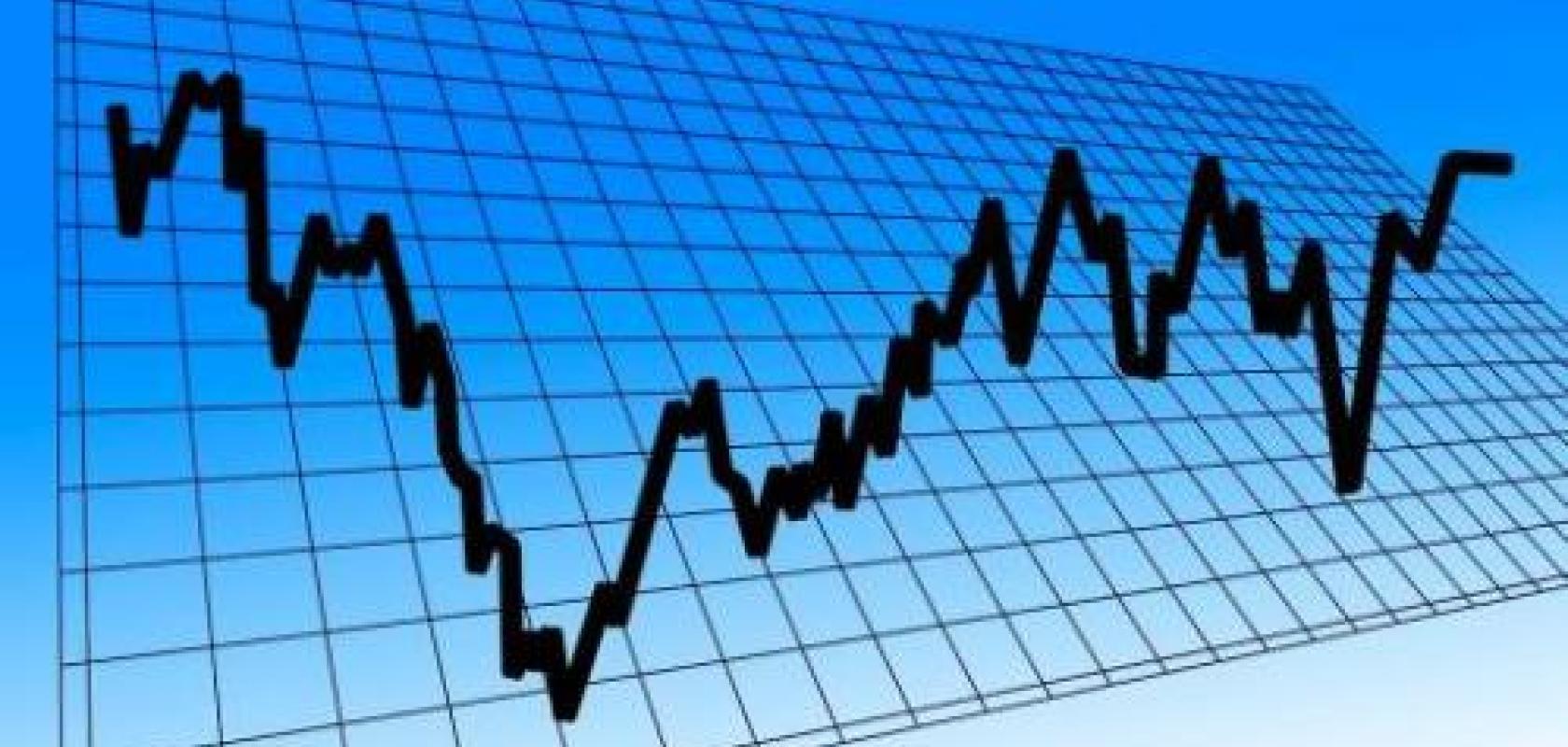 The industrial camera market is predicted to grow from US$3.6bn in 2020 to US$5.5bn in 2026, at 7.4 per cent CAGR, according to a new market report from Yole Développement.
In the Machine Vision for Industry and Automation 2021 report, Yole estimates that CMOS image sensors now account for 86 per cent of the industrial camera market.
Yole said the applications for machine vision products are becoming more extensive, and that imaging modalities such as 3D and multispectral imaging promotes diversification in the sector in terms of where machine vision is applied.
Yole added: 'Each country and region's upgrading of industry, including Industry 4.0, will greatly accelerate the development of automation and promote the development of machine vision.'
Keyence remains the biggest camera player with a market share of 17.0 per cent in 2019, according to Yole. This is followed by Cognex at 14.0 per cent and now Teledyne Technologies after its acquisition of Flir – Yole said Flir has 9.0 per cent market share in 2019.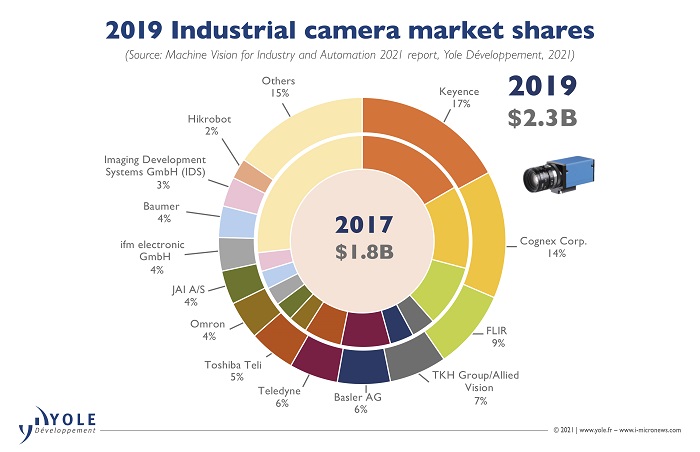 The Covid-19 pandemic has accelerated automation in logistics and e-commerce. Pierre Cambou, principal analyst in the photonics and sensing division at Yole, said that the adoption of vision-guided robots in logistics will add to growth in the machine vision market. Yole estimates that the cameras in this area will become a significant segment in their own right, reaching US$211m in 2026 with a CAGR of 43 per cent.
The International Federation of Robotics (IFR) has just released its latest figures naming the top 10 automated countries in terms of robot density in manufacturing. Singapore is top with 918 robot units per 10,000 employees in 2019, with South Korea (868 units), Japan (364 units), and Germany (346 units) making up places two, three and four.
The electronics industry, especially semiconductors and computer peripherals, is the primary customer of industrial robots in Singapore. South Korea is a market leader in LCD and memory chip manufacturing with companies such as Samsung and LG on top, and also a major production site for motor vehicles and the manufacturing of batteries for electric cars.
Japan is the world's predominant robot manufacturing country, while Germany is by far the largest robot market in Europe with 38 per cent of Europe's industrial robots operating in factories here. Robot density in the German automotive industry is among the highest in the world, according to the IFR data.
The USA is ninth with 228 robots per 10,000 employees, while China is 15th. Both are considered competitive markets for car manufacturers.