Hyperspectral imaging tech for industry to be distributed by Stemmer Imaging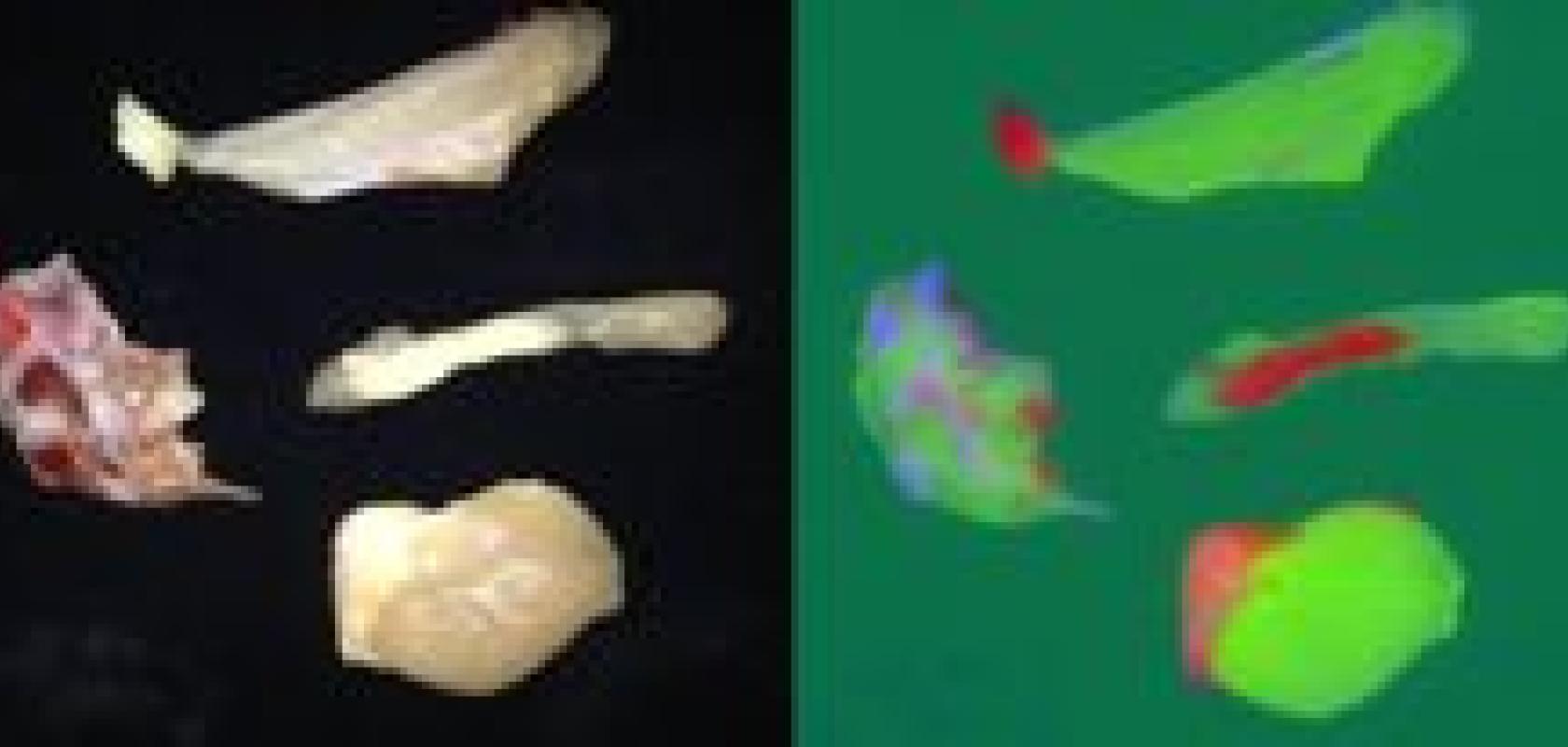 Stemmer Imaging is now distributing hyperspectral imaging technology from Graz, Austria-based company Perception Park.
The technology is designed to make hyperspectral imaging easier to use and open up the technique for industrial inspection, Manfred Pail, CFO at Perception Park, told Imaging and Machine Vision Europe at Stemmer Imaging's UK machine vision technology forum on 3 March.
Pail said at the event, held at Silverstone racecourse in the UK, that manufacturing firms typically don't have spectral imaging expertise, and that the Perception Park technology aims to overcome this barrier to its adoption in industry.
Perception Park's system is based on Chemical Colour Imaging (CCI) technology, a combination of hyperspectral imaging and colour imaging processing. It has a generic, intuitive, configurable data processing platform offering new approaches to hyperspectral analysis.
The hyperspectral solution works in real-time, processing more than 200 million spectral points per second. Cameras from various manufacturers can be connected using standard Camera Link and GigE interfaces.
The system is especially suited for use in the food processing industry, where, for instance, it can determine the percentage of meat, fat and bone in cuts of meat. Other markets are recycling, for separating plastics for example, mining and in the pharmaceutical industry.
In the medical field, the company has developed a system to visualise blood vessels inside a human hand.
'We see very interesting opportunities for the application of hyperspectral systems. We already have specific ideas for providing our customers with reliable solutions for tasks that seemed to be insoluble up to now,' said Jörg Schmitz, sales contact for CCI systems at Stemmer Imaging.
Hyperspectral systems from Stemmer Imaging based on Perception Park's software technology will be presented at the first conference on hyperspectral imaging in industry (CHII 2016) on 15 to 16 June in Graz.
Related articles:
Researchers build $800 hyperspectral camera 
Further information: