H2020 project underway to develop sweet pepper harvesting robot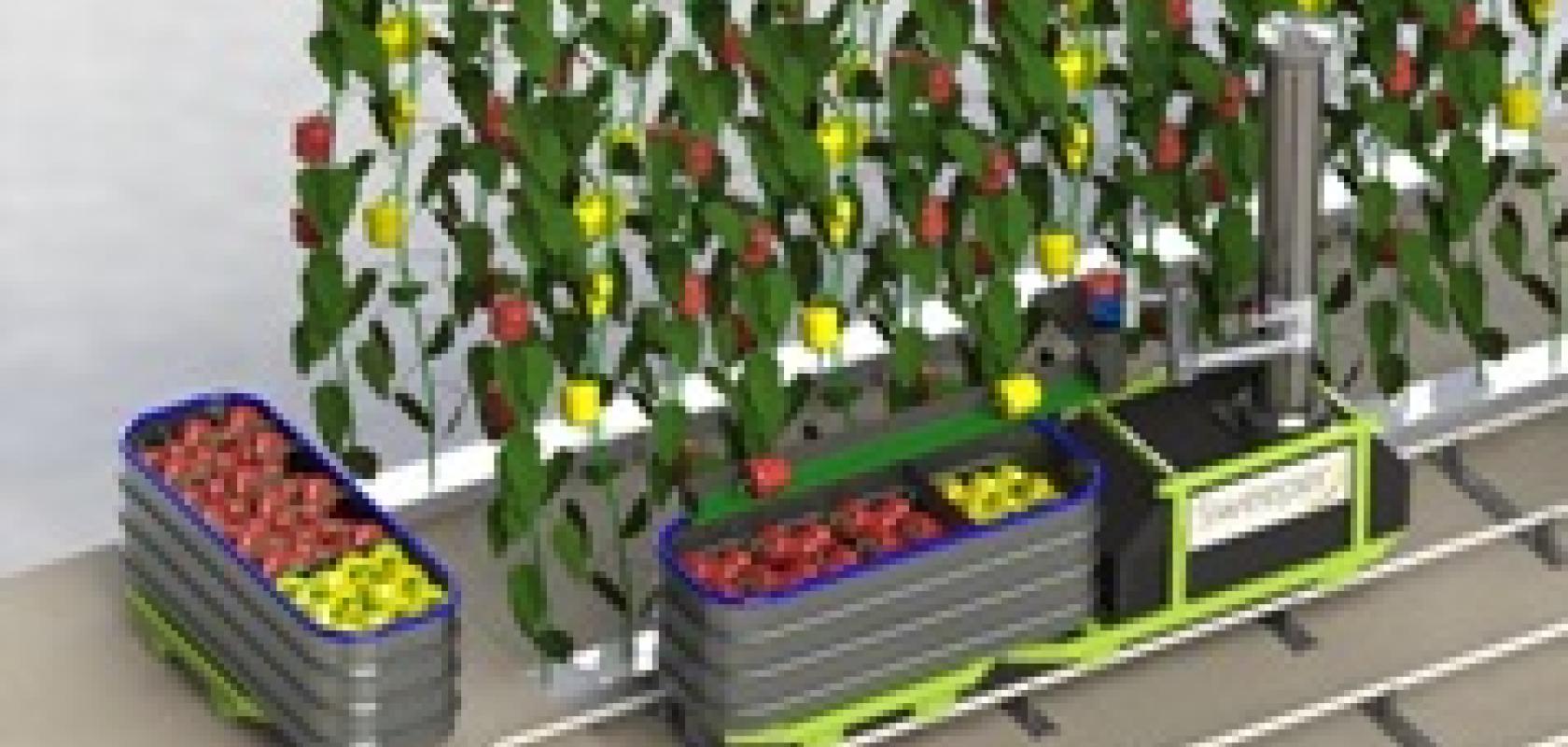 A €4 million Horizon 2020 project aiming to develop a robot for harvesting sweet peppers in greenhouses will begin on 12 February.
The three-year SWEEPER project, coordinated by Wageningen University and Research Centre in The Netherlands, will build on a previous European robotics project, CROPS, with the system being the first harvesting robot in the world operating in a commercial greenhouse.
The sweet pepper harvesting robot developed in the CROPS project identified ripe fruit using a side view image of the canopy taken by both a colour camera and a time of flight camera. The robot arm is then positioned in front of the target fruit, and a colour camera and 3D camera integrated in the robotic hand are used to recalculate the fruit position with high accuracy.
The robot has an integrated obstacle detection system to avoid obstructions like plant stems and unripe fruits. Obstacles are detected using a set of small baseline stereo images acquired by two colour cameras.
Approximately 1.3 billion kilograms of sweet peppers are harvested in Europe each year. The first-generation market-ready sweet pepper harvesting robot will open a new high-tech commercial area, according to Wageningen University and Research Centre. It is expected that the knowledge and technology from the SWEEPER programme can be migrated to other greenhouse crops.
The SWEEPER project is a partnership between Umea Universitet in Sweden, Ben Gurion University of Negev in Israel, Proefstation voor de Groenteteelt in Belgium and from the Netherlands Wageningen University and Research Centre, Irmato Industrial Solutions Veghel and sweet pepper grower De Tuindershoek.
Related articles:
An extremely good vintage - Greg Blackman looks at the relatively recent introduction of vision in farming, from measuring vigour in vineyards to grading cherries
Further information: