Finalists announced for Innovation Award 2023!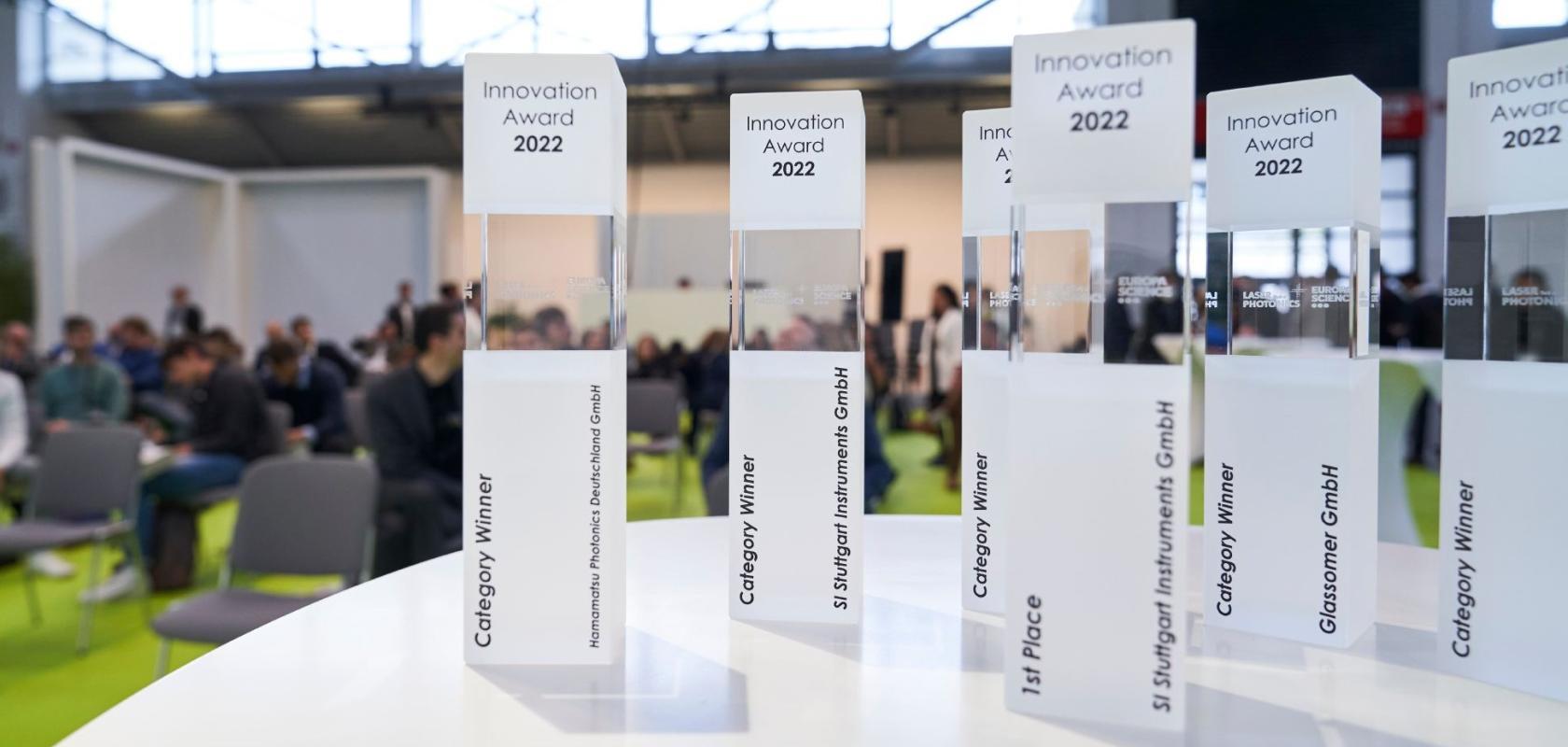 The Innovation Award will return for its third year at the Laser World of Photonics, in Munich from 27-30 June, to celebrate the most innovative products and technologies emerging from the photonics industry.
An expert panel of judges have selected 18 finalists from over 50 entries, which are competing for recognition in their individual categories and the chance to win the prestigious €5,000 Innovation prize. The finalists can now be revealed. 
The Innovation Award will be presented on the opening day of the Laser World of Photonics in partnership with Europa Science, the publisher of Imaging and Machine Vision Europe, Electro Optics, and Laser Systems Europe.
The judging panel includes: Adam T. Clare, Association of Laser Users (AILU); Tom Hausken, Optica; Chris Yates, Vision Ventures, Germany; Dr. Wilhelm Kaenders, Toptica Photonics; Prof. Peter Loosen, Fraunhofer-Institut für Lasertechnik ILT; Prof. Jürgen Popp, Leibniz-Institut für Photonische Technologien Jena; Dr. Peter Soldan, VDI Technologiezentrum; Prof. Ronad Sroka, Spectaris; Prof. Andreas Tünnermann, Fraunhofer-Institut für Angewandte Optik und Feinmechanik IOF, Prof. Paul Urbach, TU Delft
Shortlisted technologies from the Sensors, test and measurement/Optical Measuring Systems/Imaging category:
Opal-Luxe High dynamic range spectrometer | Hamamatsu Photonics
The Opal-Luxe spectrometer from Hamamatsu is designed for the simultaneous analysis of two or more spectra with different intensities. It offers a wavelength resolution of 0.85nm and a wavelength accuracy of 0.1nm, and its high dynamic range (2.5 million to 1) eliminates the need for dilution steps or additional measurements. The device also features a unique CCD sensor concept for spectrometers: it divides the sensor into two areas with independent exposure times. This allows the measurement of both strong and weak signals, as well as the comparison of signals that differ by up to six orders of magnitude without saturation and with a good signal-to-noise (SNR) ratio. The spectrometer has applications in plasma physics – where weak signals are monitored in the presence of strong plasma signals – as well as other applications facing similar challenges, such as monitoring laser processes and measuring high optical densities or the absorption of highly concentrated solutions.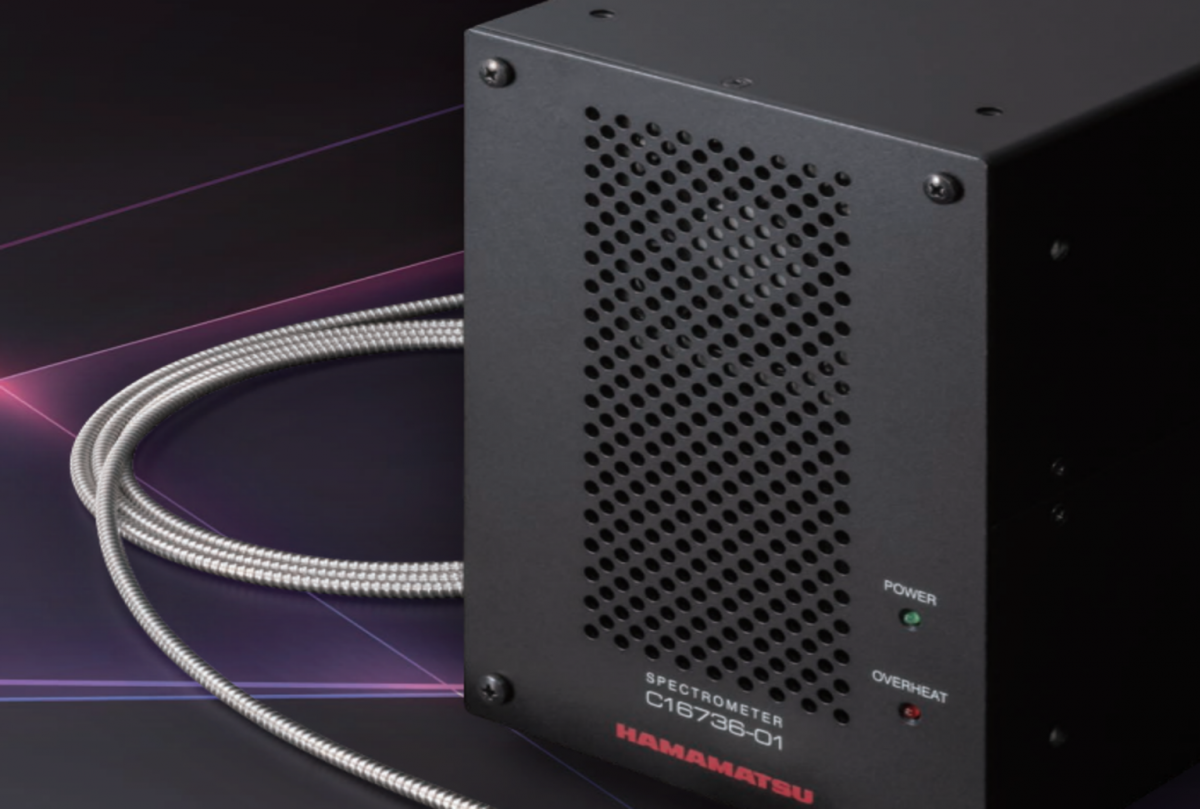 Opal-Luxe High dynamic range spectrometer
Luminosa | PicoQuant 
PicoQuant's Luminosa single-photon counting confocal microscope enables the integration of time-resolved fluorescence methods into a researcher's toolbox. Its software includes context-based workflows that improve the accuracy, reproducibility, and quality of collected data. The system offers new insights into various research areas across life and materials science, such as dynamic structural biology, environmental sensing, cellular membrane mapping, nanovesicle characterisation, single-molecule level chemical reactions, and advanced materials characterisation. The software's predefined workflows and parameter settings eliminate the need for extensive microscopy expertise.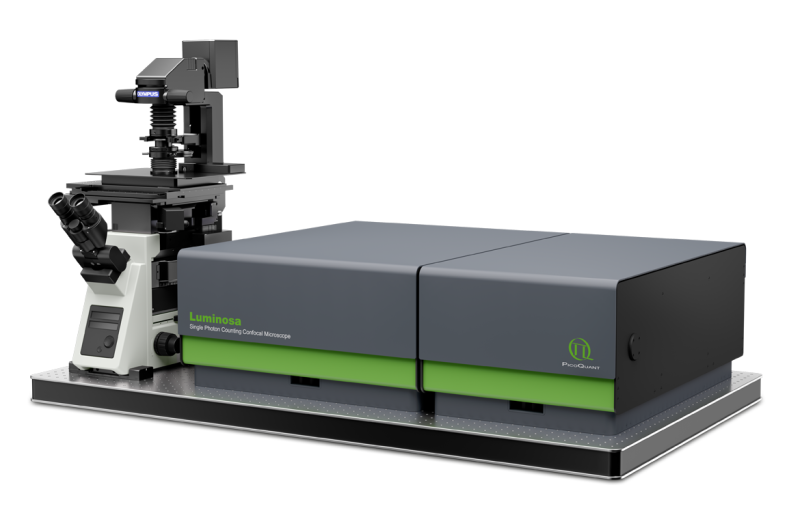 Luminosa
2 Mode Selective Photonic Lantern | Castor Optics – Thorlabs
Castor's photonic lantern (PL) is an efficient all-fibre device that enables accurate modal multiplexing and demultiplexing of optical signals between single-mode and multimode fibres. The device provides a one-to-one correspondence between single-mode input and multimode output fibres. The PL ensures near-lossless transmission across a wide wavelength range, with exceptional modal separation (e.g., <0.1dB insertion loss and >30dB isolation). The design offers up to 10 times shorter coupling lengths than alternative designs, allowing it to fit within a standard fibre connector. Its compactness also enables easy integration into optical systems and offers adaptability in network design, leading to cost savings by reducing the need for multiple components. Castor's PL has shown promising results in lidar and non-invasive 3D flow measurements, as reported by early prototype users.
www.castoroptics.com | www.thorlabs.com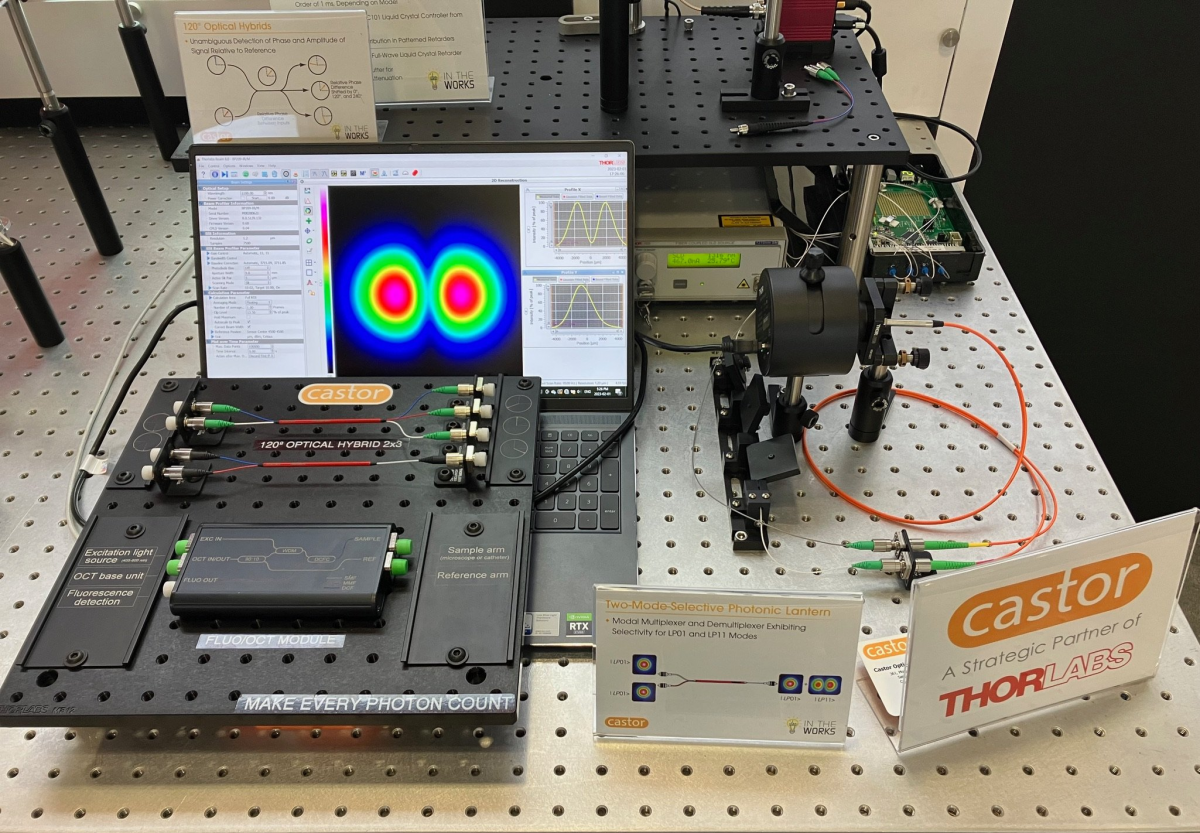 2 Mode Selective Photonic Lantern